Editor's note: This is the third of a nine-part series detailing each position group ahead of Falcons training camp.
FLOWERY BRANCH, Ga. – The Falcons have one of the NFL's most athletic and versatile linebacker corps, but there isn't much proven depth at the position.
Here are five things to know about the Falcons' linebacker position: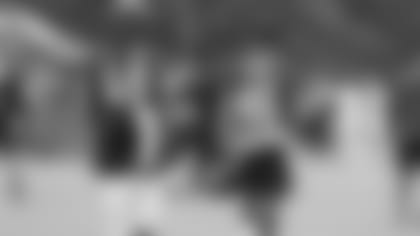 1. Dynamic duo: Jones and Campbell have tantalizing upside
As we've seen this young Falcons defense grow over the past couple of seasons, Jones and Campbell have been right at the heart of it. Jones was named to his first Pro Bowl last year after recording 138 tackles, 10 tackles for loss, 10 pass defenses and three interceptions. Campbell, meanwhile, became a capable coverage linebacker who contained some of the league's top tight ends.
Despite the strides they made in 2017, both are working hard to get even better. Each Falcons player was assigned a "point-of-attack tape" this offseason, highlighting the areas in which they can improve and linebackers coach Jeff Ulbrich has praised Jones and Campbell for their unrelenting approach to getting better.
Falcons head coach Dan Quinn has singled Jones out specifically as a player who has had a tremendous offseason, while Campbell's rare athletic gifts continue to make him a player with tantalizing upside.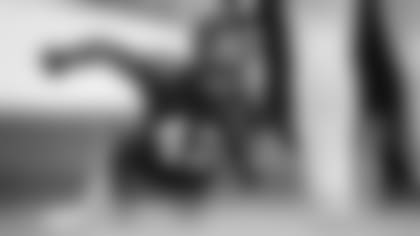 2. Riley 'doing everything humanly possible to be better'
After the growth Jones showed in his rookie season, Falcons fans were quick to believe Riley would have a similar ascent. He has all of the athletic tools to be a rangy, fast WILL linebacker in the Falcons' scheme, but injuries limited him in 2017 and caused him to miss four games. Riley's first year with the Falcons wasn't what some were hoping for, but Ulbrich says he's been working as hard as he can to bounce back in Year 2.
"He's a guy that – the honest truth and he knows this and I know this and I think everyone in his circle knows this – he didn't fulfill his expectations as far as his play was concerned," Ulbrich said. "And we both took a very honest look at his game early in the offseason – very, very early in the offseason – and we made some goals and he is absolutely going for it. Who's to say if he becomes a special player, that's up to him and up to the opportunity that he has. But, I can promise you this: He's doing everything humanly possible to be better than he was last year."
Training camp will be an important time for Riley. Now is when he needs to take the lessons he learned over the offseason and translate them onto the field, proving he can make the correct reads and make the most of his athleticism.
3. Why returning to SAM is a very good thing for Campbell
The Falcons transitioned Campbell over to SAM linebacker last offseason, expecting him to take over the role Vic Beasley had in 2016. Campbell spent the first six games in that role, which is utilized as a pass-rusher at times, until Riley's injury against the Patriots forced Campbell to switch back over to WILL linebacker. It speaks to Campbell's versatility that he can play both positions well, but the Falcons are putting him back at SAM entering the fall.
In his first six games at the position, Campbell showed plenty of promise. He had two sacks before moving back to the WILL, and his pass-rushing technique should only improve with the added repetition.
"I saw the tip of the iceberg regarding him as a rusher," Ulbrich said. "Pass rush I think takes an extreme amount of technique and experience to become good at it. I think you saw little glimpses of him being able to affect the passer in that way."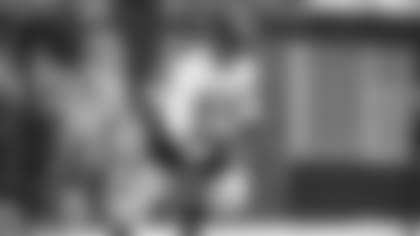 4. Why you should keep an eye on these linebackers once the hitting begins
As talented as the Falcons' starting linebackers are, it's a position with very little proven depth. The team brought back hybrid safety Kemal Ishmael back this year, but he's the only player outside of Beasley with meaningful experience at the position – and the Falcons have already said Beasley will be playing defensive end full-time this season.
Although they don't have much veteran depth at the position, there are some intriguing rookies in the mix to earn a spot on the roster. The Falcons have five rookie linebackers on their training camp roster including sixth-round pick Foyesade Oluokun (pictured above), Emmanuel Ellerbee, Richard Jarvis, Emmanuel Smith and Anthony Winbush.
In minicamp, Oluokun looked as athletic as advertised coming out of Yale, and special teams coordinator Keith Armstrong said he's yet to answer a question wrong. Ellerbee and Jarvis are two other players who caught my eye during minicamp and OTAs, but linebacker is one position that is tough to evaluate until the hitting begins.
5. How the linebackers give Falcons' defense a cloak and dagger approach
One of the notable aspects of having players like Jones and Campbell is that is allows the defense to become more creative, as a whole. Given their speed and coverage ability, Jones and Campbell give defensive coordinator Marquand Manuel and defensive passing game coordinator Jerome Henderson flexibility in their defensive calls.
"What they allow you to do is give quarterbacks different looks because we have multiple people that can cover tight ends, multiple people that can match up on a back," Henderson explained over the summer. "It makes it hard on quarterbacks because 'who has him right now? I see they're both in that area, which one has him?' You hopefully make the quarterback wait and figure it out after the rush is breathing down his neck, so that he doesn't make great decisions. Those guys are tremendous for us in that way."
Having linebackers like Campbell and Jones gives the Falcons six or seven players who could be in coverage at any given time. This advantage allows the defense to disguise their looks without worrying about getting into a bad matchup. 
Roster bonus: Breaking down the depth at linebacker (prior to training camp)
·      Locks: Deion Jones, De'Vondre Campbell, Duke Riley
·      Contenders for backup: Foyesade Oluokun, Emmanuel Ellerbee, Richard Jarvis
·      Keep an eye on them: Emmanuel Smith, Anthony Winbush