Welcome to Straight from the 'Beek! Happy Friday and we're another day closer to the Packers-Falcons showdown on "Sunday Night Football." Are you excited? I am. Did I mention that this game is huge for not just the Falcons, but the city of Atlanta? Just remember that all opinions you see in this space are mine, unless otherwise noted.
Let's get it on, football fans.
Why did the Falcons drop so much in power rankings after week one? No one in the country ever give the Falcons any love outside of the state of Georgia. The Patriots lose their first game and looked awful doing it and they didn't drop as much as the Falcons. Your poll is the only one they didn't drop in. It's like the Falcons are the butt of all the jokes in the NFL after last season's fail. Go Falcons. Rise up. Oh yeah, love your insight on the Falcons.
Matt: Nick, that's exactly why you should just pay attention to my Wildly Important NFL Power Rankings (they come out every Tuesday) and forget the rest of them. But seriously, I didn't drop the Falcons because they pulled out a tough road win – and I liked the fact that the defense answered the bell with their backs against the wall. You'll see a lot of movement early on in power rankings because we're all trying to figure out the identities of some of these teams still, if that makes sense. Suffice to say that if the Falcons keep winning, they'll be fine. Just get into the playoffs and, from there, anything can happen. And don't sweat the power rankings, Nick. And thanks for the kind words.
My question is ... Do you think or believe we will open up the playbook a little bit more against the Packers this week? I also want to state that we need to run the ball more this week in order to open up the play action pass to go deep. Do you agree?
---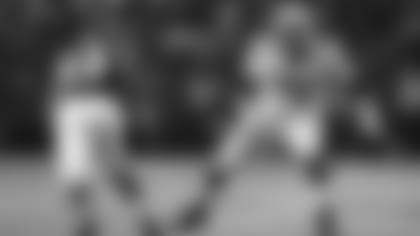 Besides Aaron Rodgers, who is the player to watch on the Packers offense right now?
Matt: You're right about that, Dan. Aaron Rodgers is the one who makes that offense go. And he's got a number of weapons, including Jordy Nelson, Randall Cobb, Davante Adams, Martellus Bennett, Ty Montgomery and … the list goes on. But the one position I think Falcons fans should keep an eye on is the Packers right tackle. Bryan Bulaga missed the first game with an ankle injury and now he's questionable again this week because he's also dealing with an illness. Kyle Murphy filled in for him and he struggled in the first half against the Seahawks. That position could be a major headache for the Packers come Sunday night. If I had to guess, I'd say Bulaga will be a game-time decision. Keep your eyes on that right tackle spot. Just a prediction here, but I could see Vic Beasley feasting all night long ... like a bear at a buffet. 
---
Ryan from Lake in the Hills, IL
I didn't get my mailboxes mixed up. The Packers are not done with the Falcons. The first game in your new stadium will be an L for the Falcons!!!! You can't beat A-Rod or the Clay-Maker!!! Falcons might as well not show up to the game.
Matt: Ryan, I'm running your non-question rant only because A) you were responding to my previous comment, B) this forum is open to fans of all teams and C) I believe it's healthy to have different opinions. (Privately, I enjoy stirring the pot sometimes.) That said, you might want to go back and check your facts because the last time I checked, the Falcons beat Aaron Rodgers and the Packers the last two times they met, both here in Atlanta. Enjoy the game.
---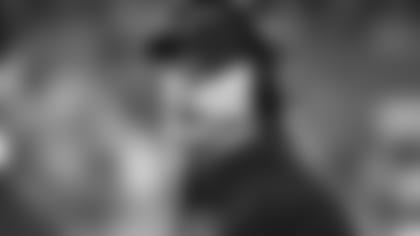 Hey Matt! I'm using the Falcons app and I love it and I'm a huge Matt Ryan fan! My question is, do you think Coach Quinn will use the same game plan against the Packers that he used in the NFC Championship Game? And can Julio Jones, Taylor Gabriel, Austin Hooper, Mohamed Sanu, Devonta Freeman, and Tevin Coleman torch Mike McCarthy's defense without using the same game plan?
Matt: Jalon, I'm sure Falcons coach Dan Quinn wants to have the same type of success against the Packers as they did in the NFC title game, but I'm sure they'll have to change some things up this time around. For one, the Packers could very well be playing a different defensive package this time around – something they're calling a "nitro" package. You can read more about it in Thursday's Early Bird Report. I'm sure the Packers haven't forgotten about the 392 passing yards Matt Ryan hung on them, either. Should be one heck of a game.
---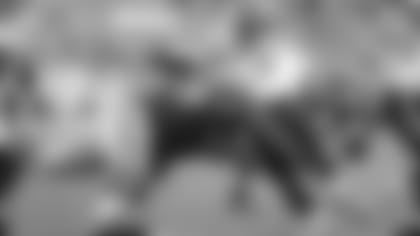 Hi Beek. I know the Falcons want to play and physical, but do you think they are physical enough? It looked the Bears for most of the game dominated the line of scrimmage.
Matt: The Bears' defensive front seven is very good. So, give credit where credit is due. The Packers' front seven players are good, too, and they're a little more athletic (but lighter) than the Bears. Against Seattle, they lined up in their "nitro" package for 42 of 49 snaps – and it consists of only two defensive linemen, four linebackers (including a safety at one of the inside linebacker spots) and five defensive backs. To answer your question, this game will be more about which team can tackle better – especially in space. The Falcons also want to run and they'll have to contend with Mike Daniels.
---
Meech from Pittsburgh, PA
All the way in the Steel City repping my dirty birds. For some odd reason, I want my boys to win the championship at home when we host the big show. I've been saying it since we got the bid. My question to you is which one is the biggest storyline? Come back and win the Super Bowl this year or to host and win the Super Bowl? Doing both may be asking for too much, but I do know one of them is ours.
Matt: Wait, you can't decide which Super Bowl you'd rather see the Falcons win? Just winning one is hard enough, Meech. I think you should just be thinking about the Packers and rooting hard for your Falcons to win Sunday night's game first. Take it one game at a time and hope the Falcons are in position to make a postseason run.
---
Daniel from New Hampton, NY
Matt, it's New Hampton, NY, lol. Thanks for the answer, I plan on taking a trip to see the new stadium this year. I went to the ATL/GB NFCCG, and it was amazing!
Matt: I was wondering about that – we used to live up there in Orange County. Our daughter was born there and we have lots of fond memories of that place. Thanks for reading, and I think you're going to love the new stadium.
---
Zamir from West Milton, PA
Hi Matt! I love this app and your column, it's great! What is your prediction for Sunday? I have Falcons winning 34-24.
Matt: Hey, Zamir. Glad you're loving both – and thanks for reading. I'm seeing a lot of high-scoring predictions like yours, despite both teams playing better defense this year, albeit through one game. I think it'll be a close game. My prediction is Falcons 27, Packers 24.
---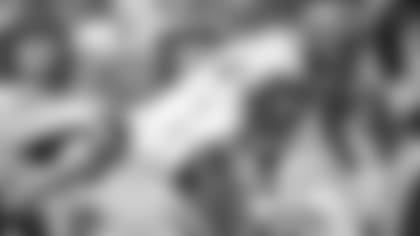 Travis from Greenbelt, MD
Who do you think will be the biggest factor for the Falcons?
Matt: Great question, Travis. There are so many things I'll be watching in this one. But the one thing we've heard all week long from the Falcons is that they want to get the running game going – and that will fall upon the offensive line imposing their will on the Packers front seven. They'll also need to protect Matt Ryan and keep him upright. So I'll pick the Falcons starting five linemen – Jake Matthews, Andy Levitre, Alex Mack, Wes Schweitzer and Ryan Schraeder.
Am I being paranoid wishing Sark would shield his mouth while calling plays?
Hey Beek, love all the coverage from you and Kelsey. I want to get you opinion on having the OC on the sidelines vs. up in the booth. Shanahan's first year was on the sidelines and we struggled; granted Matt was learning a new system. But in the second year, Kyle was in the booth and we put up historic numbers. To me it seems the OC can gauge the entire field better from up there and help his play calling throughout the game. What do you think?
Matt: Thanks for the kudos, Cole. We really appreciate that. But you forgot to mention the third member of our writing staff – Will McFadden. He started right before training camp and he's been a key addition to our team. It's a good thing Will doesn't read Straight from the 'Beek on a daily basis though (he has no idea what he's missing!), because I'm pretty sure his feelings would be hurt. To your question, Steve Sarkisian did both – called plays from the booth and from the field – during the preseason. You would think that seeing the entire field would be more advantageous, but some coordinators like to be field level. It's really a matter of personal preference.
---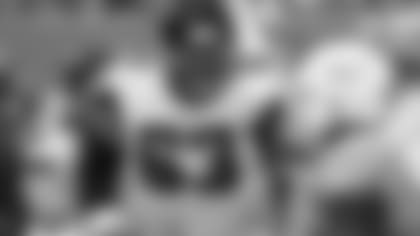 Myles from Williamsburg, VA
First of all, just gotta say, I love what you're doing man. Outside of all the uniform questions, I'm loving this with the new app. Now my question, I've been a fan since the old Chris Chandler days and from what I'm seeing early Wes Schweitzer, hopefully I got that right, was picked on a lot last week. I know it's early and things could change but do you think we should take a serious look at putting Ben Garland in there and giving him a shot? He's been with the team a few years and honestly, I was surprised to see he didn't get the starting nod.
Matt: Thanks a lot, Myles — appreciate it! I was surprised the competition at that spot went on as long as it did because continuity is important up front and it takes time to develop. That said, both rotated in there all training camp and preseason long — so it's not like Garland didn't get a long look from the coaches. Again, it's just one game — and they won. Oh, and give Chicago some credit, too. They're pretty good up front. Green Bay is also strong and athletic up front. Let's see how this shakes out after a few games. Thanks for the question.
---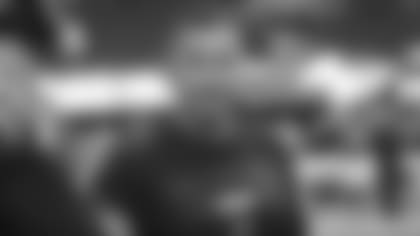 DO YOU THINK SARKISIAN KNOWS PEOPLE ARE READING HIS LIPS?
Matt: HOW DO YOU KNOW PEOPLE ARE READING HIS LIPS? AND WHY ARE YOU YELLING AT ME?
---
Tony from Penonome, Panama
No question, but I do have a request. I would like to see the full press conferences. I am sure the clips are great for most users. However, for those of us out of town we do not have the broad coverage and the full video help us get our Falcon fix. Love the column.
Matt: Tony, do you have use Twitter, Periscope or Facebook? (Check each of those links; they're Dan Quinn's press conference). We also post his press conferences there, too. And thanks so much for reading. Hope that helps some.
---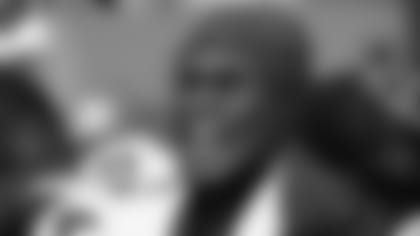 I will be driving from New England to Atlanta for my first game this weekend! DEDICATION! Now for my question, I am hearing a lot about this notorious "nitro" defense, wielding two linemen, four linebackers and five defensive backs. In my opinion, this gives us an opportunity to run a lot of zone runs and unleashing #24 and #26 opening up the passing attack. I predict that we will see our high-octane offense once again Sunday night, but can our defense hold the Discount Double Check in check?
Matt: Hey, Dave. For two teams that have played each other quite a bit recently (twice last year), there seems to be a lot of unknowns heading into Sunday night's affair. Although it seems like a safe bet to assume Julio Jones will rebound with a pretty big game. Thanks for reading and travel safe.
Hi Beek. How confident do you feel bringing in new coordinators (offensive and defensive) to fill possible vacancies if head coaching jobs are offered to our coordinators? Kyle Shanahan's astonishing play calling season last year led him to a head coaching job. I'm a bit concerned that jobs will be offered and we are starting over again with building continuity with the new coaching staff. 
Matt: We're one week into the season, Dajuan. Write me back heading into Week 16 and let's revisit this topic then.
---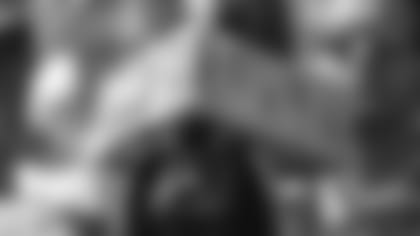 GoPackGo GBvsATL #KidRock #AR12
Matt: A Packers fan living in Detroit reading Falcons stories? Are you OK, Aaron?
---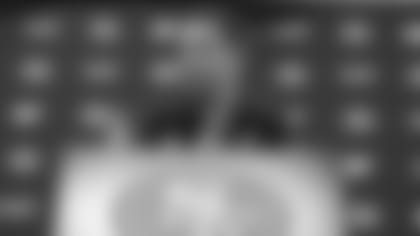 Roderick from Lithonia, GA
Hey Beek. All I hear from Falcons haters is how much the Falcons are going to miss Kyle Shanahan. With what transpired in the "last game" could the Falcons have brought back Shanahan amidst all of the criticism and questions surrounding the play-calling, particularly down the stretch of that game or was it wise for both parties to go their separate ways after that debacle? Please clear this up for me so I can concentrate on this year's team without wondering what could have been. Thanks, Beek. I love your insight on the "Dirty Birds". Go Falcons!
Matt: Roderick, one thing you should realize is that almost every assistant coach and/or coordinator dreams about having the opportunity to be a head coach in the NFL, especially if the opportunity is a good fit and the timing is right. It's a tough, bottom-line profession and most coaches would never stand in the way of one of their assistants jumping at an opportunity to move up, especially in the NFL – there are only 32 jobs like it in the world.  The second thing you should do, in my opinion, is let go of the past and go all in on the 2017 version of your beloved Falcons. It's a different team with the same goal.
---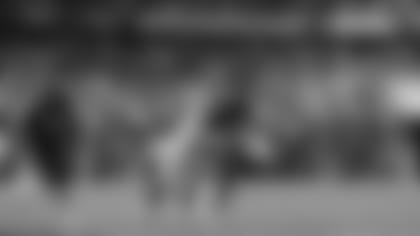 Frank from North Augusta, GA
Hi Beek. Luv your column. Do you think the Falcons' running game will do well this week against the Packers' front seven and will we get enough pressure on A-rod to pull one out?
Matt: Hi, Frank. Thanks, man. I know this much: The Falcons really want to get their running game going against the Packers – at least that's what Dan Quinn has been saying all week long. It'll depend on the big guys up front -- Jake Matthews, Andy Levitre, Alex Mack, Wes Schweitzer and Ryan Schraeder – on whether it happens. As far as the defense goes, according to Brooks Reed one of the big reasons the Falcons were able to tally four sacks in their season-opening win against the Bears is because they were able to keep rotating players into the game – and it kept them fresher later in the game. The Falcons are deeper and more talented along the defensive front this year – and they'll need all of them Sunday night.
---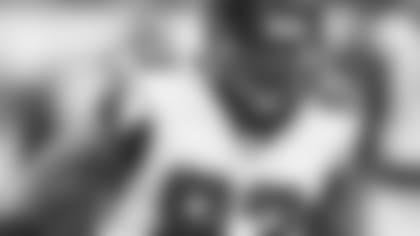 First off, me and my son where at the Falcons Training Camp this year (first time ever) and the defense was looking great from Day 1. My question to you is since Hageman is gone, do the Falcons use the money somewhat saved from his release and try to bring back Dwight Freeney or another pass rusher?
Matt: That's a pretty cool memory that you and your son will always, Mark. Thanks for sharing that. Since they brought in Dontari Poe, Jack Crawford, and drafted Takkarist McKinely during the offseason, I really doubt they would bring back the 37-year-old Dwight Freeney back. I think the Falcons like where they are defensively, Mark. Some unforeseen things would have to happen for them to make a move like that.
Hello Beek! I've been a Falcons fan my entire life as I was born and raised in Georgia. Why is it that this team (regardless of personnel or coach), when we get a lead we play soft and allow the opposing team to score and hang around? I think this should be the most important point of focus for DQ. Do you agree?
Matt: Jacob, I think you need to give some credit to the teams who fight back vs. assume the Falcons just stop being aggressive or, as you put it, play soft. In case you didn't notice, the players are wearing hats this week that read "ALL GAS, NO BRAKES." Maybe that'll make you feel a little better about their mindset heading into this week's game.
Whats up Beek! Been a fan since I knew what football was. That being said, why doesn't the defense blitz that much? We have so much speed it only makes sense. And on the flip side, don't you think the no huddle is our most dangerous weapon? Because I don't see the offense use it nearly as much as they can.
Matt: Welcome, Alex. In case you missed last Sunday's game against the Bears, the Falcons registered four sacks. They didn't have that many until Week 4 last year. So I think they were plenty aggressive — plus that rotation kept some of those guys fresh toward the end of the game. As far as the up-tempo style goes, I'm a fan if teams have the right personnel and can actually execute it. It's part conditioning, part mindset. And look, it's only been one game, so don't assume you've seen the entire playbook or have a read on Steve Sarkisian's offense after such a small sample size.
---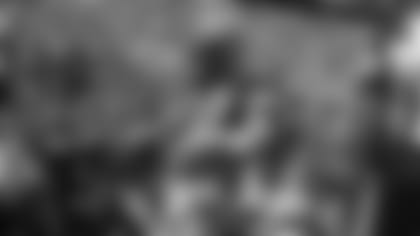 Hello again, Beek. Just wanted to say that when Takk gets his first sack on Aaron Rodgers since Rodgers does the whole title belt taunt thing, Takk should do the Spin-A-Rooney that Booker T use to do, in honor of his grandma since that was her favorite wrestler! lol. It would be pretty cool to see the WWE thing into the game as well. Makes it more entertaining! Just a thought, lol.
Matt: I'm not a big wrestling fan, but I'd be down with that, Rodney. Thanks for writing in.
---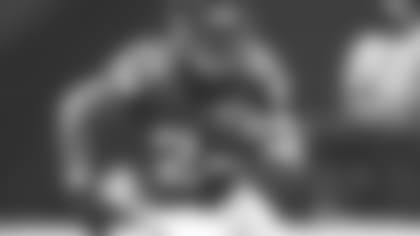 What's up Matt. Chris again. Hey man, do you think Sark will open up the playbook with more aggressive plays, such as much more passes to target Julio way more?
Matt: Hey, Chris. I think the Falcons want to get the running game – and that, in turn, should open the play action up, according to coach Dan Quinn. And if that happens, expect more big plays downfield – including more targets in the direction of Julio Jones.
Beek, I was wondering, in that first game against the Bears, there didn't seem to be a sense of urgency with the Falcons offense like in the past. Too much running and telegraphing their playbook in my opinion. Do you think they will go more no huddle against the Packers?
Matt: Bob, if you read me here on a daily basis, you know I'm completely honest. We have a very small sample size so far – one game. The Falcons' game plan was fine last week against the Bears. Remember they were 1 for 3 in the red zone. If they scored touchdowns instead of kicking field goals, a lot of people would be less concerned heading into Week 2. Let's watch this offense for four or five games before we judge the play calling and tempo. HAVE A QUESTION?