Welcome to Straight from the 'Beek! The regular season kicks off tonight and the Falcons head to Chicago for a showdown against the Bears on Sunday. And you, as always, have plenty of questions. Just remember that all opinions you see in this space are mine, unless otherwise noted.
Let's get this thing rolling with some Trevor Knight questions right off the bat.
What's up Matt. I know you're probably getting tired of answering silly questions about Matt Ryan. First of all, you don't win the MVP for no reason. I love Matt Ryan, but what is up with putting Trevor Knight on the practice squad?
Matt: Look, the practice squad is a great opportunity for teams to keep players who are inexperienced, have some potential but also need some development – and Trevor Knight definitely falls into that category. Remember, too, that another team can sign away a practice squad player as long as they add that player to their 53-man roster. But Knight is hardly a threat to Ryan or Matt Schaub – and it helps having a third arm around, especially for practice and running scout teams.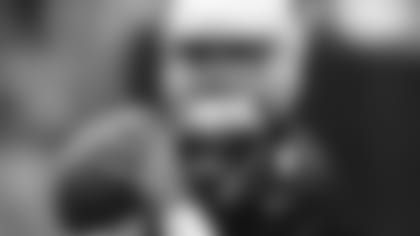 ---
Trev from Flowery Branch, GA
Hey Beek. I am thrilled to be a Falcon. Please don't hate me when I take your beloved Matt Schaub's job next year. Why do you think the Falcons signed me? I'll answer that for you -- because they TRUST Schaub so much. LOL
Matt: Remember, trust is earned and talk is cheap. Best of luck to you.
---
Why aren't the Falcons playing the Patriots in the season opener?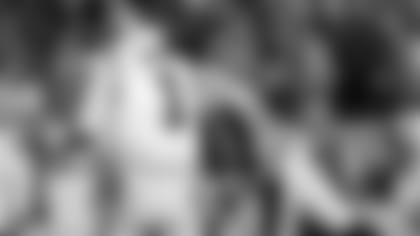 ---
Frank from Thomasville, GA
Matt: I liked Odom and thought he played well, Frank, especially against the Steelers and in the preseason finale against the Jaguars. Apparently, the Packers liked what they saw, too. The Falcons are deeper at that position and I'm guessing it came down to numbers.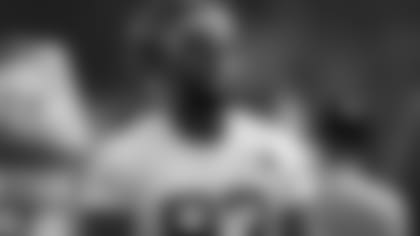 ---
I'm a serious Falcon fan since 1966. Was in the stands in pre-season 1966 and can still picture the scoreboard at halftime: "Would you believe Falcons 7 Eagles 6". I like the way in which you answer questions. I wish I had more confidence in the 2nd, 3rd and 4th stringers that played in the pre-season. What do you think?
Matt: Well, to be honest, I wouldn't say I have a ton of confidence in the second-, third- and fourth-stringers either, Jeff. We saw a lot of those players during the preseason and it wasn't pretty at times. But that's reality in the salary cap era. There's a definite drop-off in talent in some positions on certain teams – because you can't pay everyone what they're worth. But the Falcons have a nice roster without a lot of glaring weaknesses this year. And thanks for the kind words, Jeff.
---
Mike from North Augusta, SC
For those wanting to re-live the Super Bowl loss, news flash -- there were 30 NFL teams that weren't there!!!
Matt: Right, and only one team ends their postseason with a win. Thanks, Mike.
---
Ritchie from San tan Valley, AZ
I see Brian Hill made the 53-man roster, Terron Ward is still with us and Sark has successful history with running backs. If each of our RBs stays healthy, is it possible we can have a four-headed monster in the backfield?
Matt: Four running backs on the field at once? No. I doubt you'll ever see that formation, Ritchie.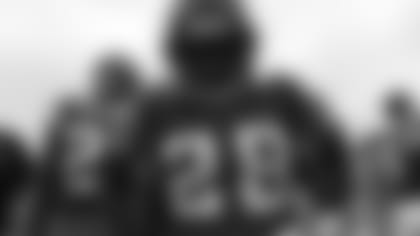 ---
Matt, do you think you can show more of your running ability this season? I don't want you to get hurt. But if the first is wide open, get it. You are not a slowpoke. Just go down, no heroics.
Matt: You're right, I've still got some speed in these wheels, David. But I'll be smart and keep my head on a swivel. Thanks for the advice. You were talking to me … right?
---
Hey Beek. I'm getting back to you. Kap's playoff record 4-2. Schaub's playoff record 1-3. Lol, you are right, a winner does mess up chemistry. But anyway, let's all KNEEL and pray Matty Ice stays healthy. Kap will still be out there if we need him.
Matt: Right, and Tony Romo was 2-4 in the postseason, so based on your logic, Colin Kaepernick is better than Romo, right? Sure. Look, there's a reason why Kaepernick isn't on an NFL roster -- personnel departments around the league must know something. But keep kneeling, Mike.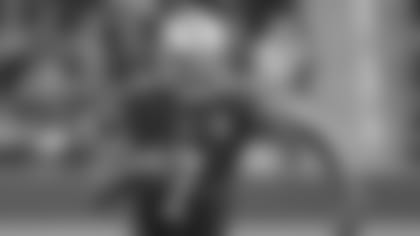 ---
Will Sark have the Falcons offense in hurry-up mode 70 percent of the time? Matt is at his best when he has the defense off balance.
Matt: I doubt it, Mack. But you'll definitely get some answers about Steve Sarkisian and how he calls a game come Sunday.
---
Not sure about the helmet explanation. I know the players have more than one helmet. The quarterbacks have more than one because of a speaker malfunction.
Matt: There are designated offensive and defensive players on the field with radios in their helmets, Stacy. There are specific rules for those designated players, and you may read all about them here in Rule 5-3-3 of the NFL Rulebook. But back to the colored helmets, according to NFL are no longer allowed to wear different helmets as part of a "throwback" uniform or "third" uniform (that was recommended by two of the league's advisory panels). Hope that clears things up for you, Stacy.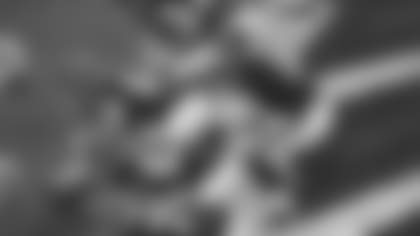 ---
Coach Quinn, I was wondering, why we don't use our fullback more? On short yardage, using the fullback with Freeman or Coleman would help move the pile. Also, it would make the defense wonder who is getting the ball.
Matt: I'm obviously not Dan Quinn, but don't mind if I do … No, David, the Falcons did not use the fullback a whole lot in 2016 – and I honestly don't see the position playing a much different role now that Steve Sarkisian is calling the plays. But, let's keep an open mind with Sark's offense. We'll find out more with each passing week.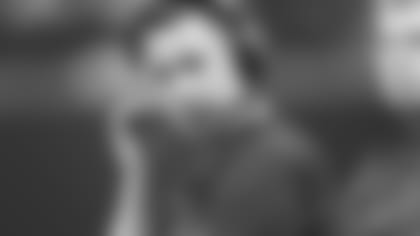 ---
What positions do you think we will target Round 1 and 2 in next year's draft? I say OL and DE or DT. I don't think our DTs or deep enough. Poe and Jarrett are our only TRUE DTs all the others are DEs playing DT. Your thoughts?
Matt: Wow, a draft question in September. The draft, by the way, is like Christmas for me. Love it. First, I disagree with your assessment of the defensive tackle depth. I think the Falcons are OK there. Outside of going with the best available at wherever they'll be picking from, I'd like to see them go offensive lineman or cornerback though. Offensive tackle Connor Williams of Texas is getting some buzz right now.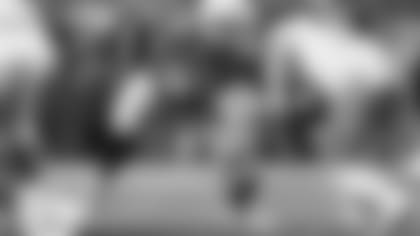 ---
Is the stadium roof functional? When and how will they determine when the roof is open? Seems like they would have had it open for one of the preseason games.
Matt: Yes, the stadium roof is functional – it can open and close. As far as when it will open again … stay tuned.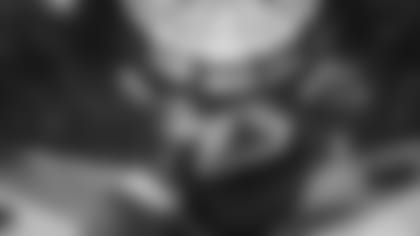 ---
Hey! Do you think Sark, as the new OC, will give the Birds that "killer" instinct to blow out teams when we have the momentum? It has always bothered me that when we have a team down we seem to let off the gas, and make the game closer than it should be.
Matt: Boy, I didn't think that was the case watching the Falcons down the stretch in 2016. And no team likes to let an opponent hang around. We'll find out a lot about Steve Sarkisian in these first few weeks, Bobby.
---
Jacob from Boynton Beach, FL
Beek! It sounds like our main nickel front four will be Jarrett/Poe/Crawford/Upshaw. In a pass-heavy league, do you see Takk transitioning into one of the DE slots in our nickel package with some more experience? And do you think Kazee will see substantial time in the nickel package following a great camp?
Matt: Wow, lots to chew on there. Let me just say this much, I think you'll see them work first-round pick Takkarist McKinley in when it makes sense, especially during passing downs. Hopefully there are no setbacks with his shoulder and he continues to get comfortable with the scheme – he showed signs during the preseason. And yes, I think Damontae Kazee made some plays early on in training camp and will be used primarily at safety. And if you're still down in Florida, stay safe.