Welcome to Straight from the 'Beek! We're approaching the final preseason game of 2017 -- the Falcons host the Jaguars on Thursday night -- and the questions are rolling in. Some of you are already looking ahead to Chicago in Week 1 and Green Bay in Week 2. Just remember that all opinions you see in this space are mine, unless otherwise noted.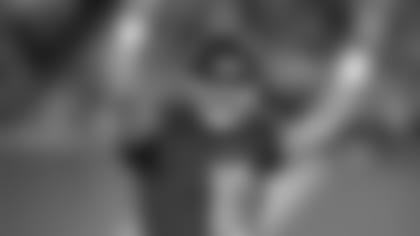 Antoine from Birmingham, AL
I know I'm a couple of weeks away for this one, but give us your best prediction for the score in the Week 1 game vs. the Bears. And while you thinking. Game MVP? (I was thinking 28-3, maybe 28-6. I don't see them finding the endzone this game and Matt Ryan lights it up for the game MVP).
Matt: I'm not sure who the Bears are going to start at quarterback yet, but it sure looks like Mitch Trubisky is making a strong case to be QB1. Ask me again about the score as we get closer to Week 1, Antoine. I will say this much: whether it's Trubisky or Mike Glennon, I think the Falcons win on the road.
---
I think the Falcons are gonna lose the one game and that they're going to win Super Bowl 52 this year.
Matt: OK, since you didn't ask me a question, I'll ask you one, Brandon: Since you think the Falcons only lose one game, which team is it?
---
What do you think about the possibility of trying Josh Perkins out at fullback, he certainly has the right size for the position?
Matt: Meh. Yes, he certainly has the size and can catch the ball, but what's your beef with Derrick Coleman and Tyler Renew?
---
Charles from Huntington Beach, CA
What do you estimate the probability that QB Alek Torgersen will be retained in some form for the 2017 season?
Matt: Low, and that's just my guess.
---
When do the cuts to 53 begin?
Matt: The deadline for teams to trim their rosters down to 53 players is Saturday at 4 p.m. ET, Ed.
---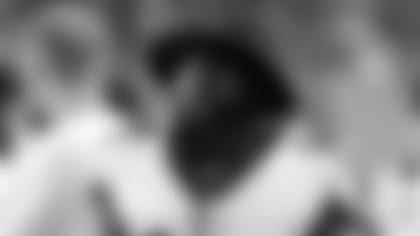 Why has Justin Hardy not caught a pass this preseason?
Matt: It's the preseason, Nick. There are 90 guys on the roster and the coaches are focused on evaluating the young players and rookies. For what it's worth, Julio Jones hasn't caught a pass yet, either.
---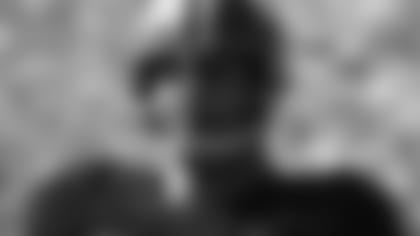 Barry from High Point, NC
When talking about the Falcons' historically greatest players, why isn't the first Falcons ever drafted, Mr. Falcon, mentioned more often? In 1966, he won the league's NFL Rookie of the Year, was voted to the Pro Bowl and amassed an unprecedented 294 combined tackles which still stands today as the team's all-time single-season record, and is unofficially the most tackles ever credited to one player, in a season, in NFL history. I have to admit, Tommy Nobis is my all-time hero!
Matt: Nobis was a great player, Barry. He was also a five-time Pro Bowler and named the NFL's 1960s All-Decade Team, too. But I agree with you, players like Nobis should be celebrated more.
---
Will from Summerville, GA
The special teams haven't looked especially good to me at either covering kicks or returning them so far. Is this just personnel evaluations, basic philosophy or something else? Your thoughts?
Matt: I agree with you, Will. I'd be more concerned if some of these blocking, coverage and receiving meltdowns were happening during the preseason, but they are not. And that's the key here. I've asked Falcons coach Dan Quinn about his assessment of the special teams and they actually cleaned up some things following the Pittsburgh game. Keep in mind, too, that the team is trying to different players in roles to see what they can and cannot handle – and that leads to some of the ups and downs you're seeing during these exhibition games.
---
Hey Matt, think Matt Ryan is in any way concerned knowing his first pass in the new stadium was intercepted? And why do you think the Falcons let go of former defensive line coach Bryan Cox? Didn't he do quite a well job in the second half of the season?
Matt: No quarterback likes it when he throws an interception and I'm sure Ryan hated that his first pass attempt at Mercedes-Benz Stadium was picked off. That said, I seriously doubt he's concerned about it or thinking about it. It happens and you move on to the next series. I won't speculate or question why the Falcons decided to move on from Bryan Cox, but it's common for teams to make coaching moves. It's part of the business.
---
I'm concerned about the O-line (second and third string). They have been just AWFUL all preseason. I am afraid that if we lose a starter on the O-line, we're sunk. Thoughts?
Matt: Awful is a bit strong, but it hasn't been pretty at times. I'll give you that. But think about what you're really saying here: that the second- and third-string players aren't as experienced and as good as the first-teamers. And they are not. But that's the case with just about every NFL team, too. The Falcons need to settle on their right guard and then hope everyone stays healthy.
---
Matthew from Washington, D.C.
Do you think the Falcons can win a Super Bowl within the next two years?
Matt: Yes, maybe even two.
---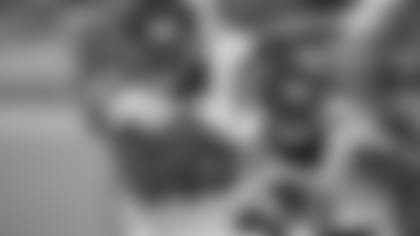 Chris from Washington, D.C.
Do you think Reggie Davis will do punts and or kickoffs and will Andre Roberts make the team?
Matt: I like Roberts as the returner.
---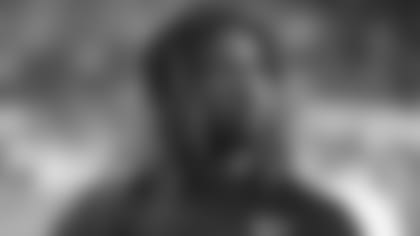 Christopher from Montreal, Canada
Do you think the Falcons will have the best young defense in 2017?
Matt: I think they should be better than last year's unit. They're deeper and more talented. Now they have to go out and prove it.
---
Will we see Devonta Freeman and Tevin Coleman on the field at same time?
Matt: I have not gotten my hands on offensive coordinator Steve Sarkisian's playbook yet, but I'm sure you'll see it happen.
---
Do you think we have a top-three offense this year?
Matt: I think the Falcons have the talent to have one of the best offenses in the league, if not the best. We'll find out soon, starting on Sept. 10 in Chicago.
---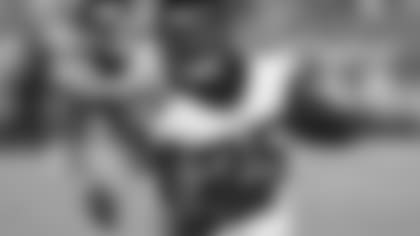 What are the chances of Brian Hill making the team?
Matt: The Falcons have given Hill a lot of opportunities this preseason – at running back and on special teams. According to Falcons coach Dan Quinn, he's done a decent job at times on special teams, and excelling there is his best chance of making the team as a rookie. Against the Cardinals he had perhaps his best run of the preseason, but then he ended up hurting his ankle. He's been competing with Terron Ward, who has had a much better preseason, in my opinion. It wouldn't surprise me to see Hill end up on the practice squad. And in case you missed it, I was pretty high on Hill heading into preseason.
---
Samuel from Riverdale, GA
Do you think with Terron Ward's strong showing through the preseason coupled with Brian Hill's ankle injury means that Hill will be on the practice squad?
Matt: See my response above, Samuel.
---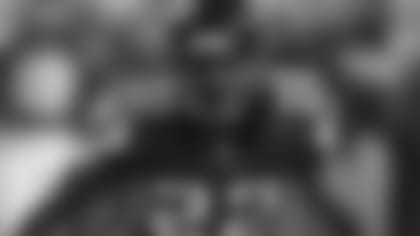 I have a bit of a funny question, but how many knockouts do you think Captain Crunch (Keanu Neal) will have this season?
Matt: Oooh, that's a tough one to predict, but it'll be fun watching him play this season.
---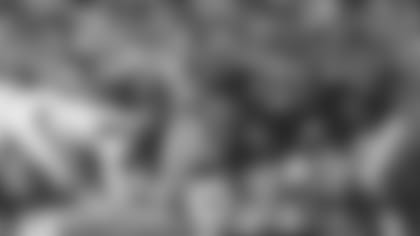 If you have any influence, any at all, please bug as many executives (and Mr. Blank) as you can. Enough with this uniform! I get that we can't go back to the old logo, but everyone agrees that the '66 throwbacks are one of, if not the best uniforms in the league! Add the new logo to a red helmet (drop the red from the feathers) and do the black jersey with the white pants. As Deion always said, "look good, play good!"
Matt: I think that would make for a fine-looking uniform combination, Jim. If there's anything I've learned in the first week of Straight from the 'Beek it's that a lot of Falcons fans love the look of the throwback uniforms much more than the current ones. My advice is to keep writing and keep voicing your opinions.
---
Brandy from Loganville, GA
Do you think the Falcons will dominate over the Green Bay Packers in their first home game? Who will be the key contributors?
Matt: Let's get past Chicago first.
---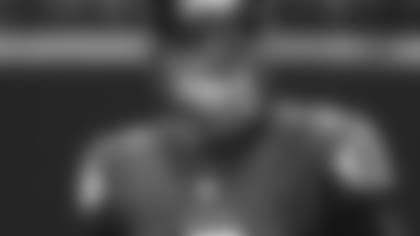 Thomas from Ticonderoga, NY
With all the "elite" QB talk and what it is, do you think Matt Ryan is or has the potential to be considered as such?
Matt: Matt Ryan erased all of those questions last year. Yes, he's an elite QB and, really, it's a moot point.
---
Matt Ryan is a top-10 QB. But he's been getting a lot of heat from sports shows about not being good and if it wasn't for the talent around him, he wouldn't be successful. What are your thoughts?
Matt: That's ridiculous, and see my response above. No. 2 makes that offense go.