Kyle Pitts. Richie Grant. Jalen Mayfield. Darren Hall. Drew Dalman. Ta'Quon Graham. Ade Ogundeji. Avery Williams. Frank Darby.
The 2021 Falcons draft class. You know? The first one under Terry Fontenot and Arthur Smith? That one. They're important. And the jump they should make from Year 1 to Year 2 should be noted.
That's the age-old saying, isn't it? That the jump players make from their first year in the league to their second is the most noticeable. Truth be told, you're actively seeing that cliche play out in real time with this group, specifically.
This draft class got thrown into the fire throughout the 2021 season (Smith's words, not mine). They have a lot of live game reps under their belt already. They should be better for it, and that's the expectation.
"That class, we're expecting that Year 2 jump, and I think that experience – we threw them in the fire last year out of necessity in certain spots – I just want to see that carry over," Smith said.
To a certain extent, you are seeing that carry over. You're starting to see the group - as a whole - be relied upon quite heavily throughout this training camp.
So, let's go through the list, shall we?
Kyle Pitts: I mean, c'mon, he's Kyle Pitts. He's flashing constantly in camp. He's already the face of franchise at 21. He should only keep dazzling.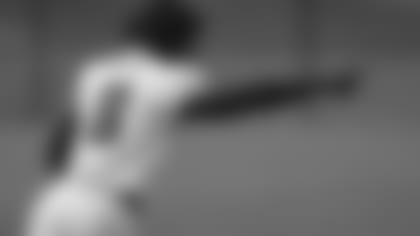 Richie Grant: Many think Grant's rookie year was a failure because he wasn't a full-blown starter. That's the wrong way to look at Grant. Completely. Smith (and Dean Pees, too) have spoken a lot about Grant's development and how much he had to juggle last season. Now, he has slotted into (I believe) a starting role in his second year. He works alongside Jaylinn Hawkins every day. When Grant was drafted I said he and Hawkins were the future of the position. In Grant's second year, that future has arrived.
Jalen Mayfield: No other rookie had to undergo a baptism by fire the way Mayfield did. He was forced into a starting left guard role in the first week of the season after Josh Andrews broke his hand in one of the final weeks of training camp last year. A loud portion of the fanbase has written Mayfield off already. And with Elijah Wilkinson taking majority of the first-team left guard reps through camp as Mayfield works through a lower back issue, it brings forth the question of will we see a Year 2 jump from Mayfield if he doesn't hold down that starting spot?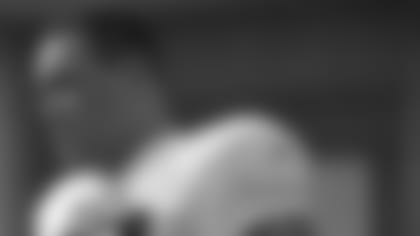 Drew Dalman: When it comes to the starting center position, Matt Hennessy and Dalman are competing in one of the most neck and neck races to Week 1. They switch roles daily, with both taking their fair share of first-team reps. The Falcons like Dalman. This new regime drafted him. But they still have Hennessy, someone who won't give up his starting role without a fight. In Year 2, Dalman is in one of the most intense position battles of the Falcons preseason.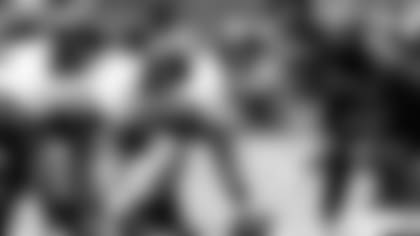 Ta'Quon Graham: It's easy to look over Graham. He played sparingly in 2021, and he plays a less-than-glamorous position on the defensive line interior. Heck, he plays behind Grady Jarrett. However, you shouldn't overlook Graham if you can. As the weeks of training camp go on, I keep going back to Graham. His role is increasing and we're seeing him playing alongside with Jarrett and Anthony Rush. He's pushing for a starting role along that defensive front.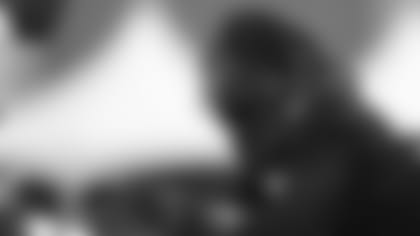 Ade Ogundeji: I've already written an entire story detailing my thoughts on Ogundeji and his development. So, you can read that here. But here's a synopsis: Ogundeji looks the part now more than ever. He's the only outside linebacker who returned from 2021 to 2022, and he'll start alongside Lorenzo Carter. He's bigger, faster and stronger than he ever was last year. Like Graham, don't sleep on Ogundeji in Year 2. He's a very important part of not only this defense but the rebuild of the outside linebacker position as a whole.
Avery Williams: Everyone will talk about Williams' shift from defensive back to running back this year. But talk to Williams about it and he'll tell you he knows why he was drafted and what his primary role is: To be an elite special teams player. The move to running back is a fun and flashy one, but Williams did good things for the Falcons as their primary return man in 2021. That should continue in 2022.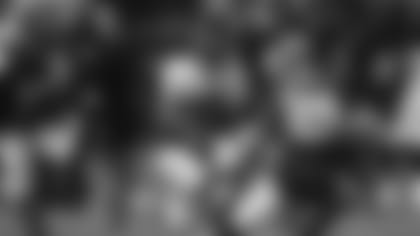 Frank Darby: Talking to Darby after practice on Tuesday, he knows how important the preseason is for him. He needs a good preseason to be considered for this 53-man roster. The Falcons have a lot of options at receiver. If they keep five or six after the cut down, is Darby one of them? The jury is still out. He's going to need to show value in the preseason, and he knows it.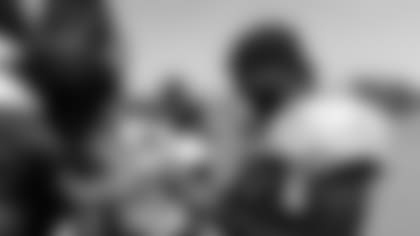 "These guys hopefully have long careers," Smith said of the class. "There are some things we ask them to do that take some time to develop. I've seen some guys that have had great rookie years and you never hear from them again. I've seen some guys that everybody has made a final judgment on after a six-game sample size, and they continue to work."
So, there you have it: A comprehensive look at the 2021 Draft class, why their development is important and how they'll play increasingly important roles in their second year. And perhaps Mayfield said it best:
"I think everybody is taking the initiative that we are the first class in here and we really have to build up," he said, "and continue to build off of what we started last year."
There was a lot of responsibility placed on this draft class' shoulders last year. That responsibility doesn't drop off. If anything, it gets heavier as their roles continue to grow in importance. There is hope, though, that now they are more equipped to handle that responsibility.
"I ain't scared no more," Darby said. "I felt like last year I was nervous and I didn't know what to expect. I was really going through the motions trying to figure out everything, and wondering if I was going to play or not. You know how it is as a rookie, everything is so up and down. So, when my name was called I was more nervous. And (now) it's like alright, let's go."
Notes, observations from practice:
No pads: Monday was a scorcher of a day. I would argue the hottest day of camp so far. If it was, it was good that practice was 1) shorter and 2) a no-pads day. This meant that there was significantly less contact in practice, obviously. There was a lot more focus on install, individual drills, fundamentals, etc. A glorified walk-through for the fans, if you will. Things will start to rev back up as we get closer to Friday (i.e. the first preseason game in Detroit).
Mayfield makes his return: As Smith noted last week, Mayfield is working through a lower back issue. Mayfield was back at practice on Monday after missing Friday and Saturday. Talking after practice, Smith said they'll assess Mayfield as the week goes on to see if he can have a go in Detroit. Mayfield said after practice that if he's feeling good, he'll play, but he can't say just yet how the week is going to go. Something to keep an eye on for sure.
Richie Rich with the pick: The first - and I believe only - pick of practice came during redzone, 11-on-11 work early in practice. A pass from Marcus Mariota tipped off of Cordarrelle Patterson's hands before landing in the waiting arms of Grant. There may have been some miscommunication on someone's end because after the play Mariota and Patterson huddled up to discuss what went wrong.
No yellow jersey for Bryan Edwards: Perhaps Edwards was not in a yellow jersey on Monday because there were no pads, but it should be noted that he was in full participation following a shoulder injury last week that kept him from going 100 percent in 11-on-11s. We'll keep on eye on Edwards as the week goes on, but it seems that he's almost back and ready to go for Detroit after a small setback. Interested in Falcons tickets?
Join us in 2022 for 9 Regular Season home games! Let us help you find the seats and benefits that interest you!