I've met my fair share of pessimistic fans over the years – I've been a sportswriter and editor since 1998 – and I'm pretty sure I've heard from just about every Negative Nancy in the Atlanta area over the last three-plus seasons.
I get it, though. No one likes losing, especially not after being up by 20 on the road, either. But you know what? It's not the end of the world.
And neither is starting the season off with an 0-2 mark. Really.
Don't believe me? Well, 30 NFL teams have started the year off winless after their first two games and have gone on to the postseason. Thirty, as in three-zero.
Oh, and it gets better. Two of those teams were Falcons teams – in 1991 and 2002. So not only can it be done, but your beloved Dirty Birds have proven they can do it. Here's a quick flashback summary:
1991: The Falcons started 0-2 before finishing 10-6 and in second place of the NFC West. They beat the Saints 27-20 in the wild-card round before losing to Washington, 24-7, in the divisional round.
2002: The Falcons started 0-2 before finishing 9-6-1 and in second place of the NFC South. They beat the Packers 27-7 in the wild-card round before losing to the Eagles, 20-6, in the divisional round.
So, let's start right there – getting back to some winning ways – with this edition of Beek's Bits.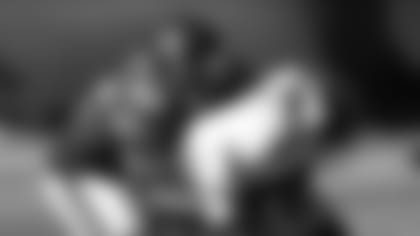 Are the Bears beatable?
The short but not-so-easy answer is, yes.
It's hard to win in the NFL. Period. And the Bears have already rallied back from a 23-6 fourth-quarter deficit to win on the road in Week 1 and held off another team's late comeback bid for their second win.
That says something to me about the Bears. They're not an easy out, and I don't care who the opponents have been.
So how are they doing it? Well, with defense. The Bears are stingy on defense. They are giving up only 18 points per game – which is tied for third best in the league – and surrendering 360.5 in total yards per game. When they face the Falcons on Sunday, it'll be strength vs. strength: Bears defense on Falcons offense.
This game, I believe, will be decided in the trenches. Chicago will bring pressure with Akiem Hicks, Khalil Mack and Robert Quinn. Those three have accounted for five sacks while linebacker Roquan Smith, who is also used a blitzer, is a tackling machine with 15 combined so far.
The No. 1 key for Atlanta is to protect Matt Ryan, who has been sacked three times so far this season (once against the Cowboys and twice by the Seahawks). The Falcons, who will likely be without starting right tackle Kaleb McGary for at least a week, must keep Ryan upright and give him enough time to go through his progressions.
If the Falcons can do that, I like their chances. However, if Ryan is running for his life back there on Sunday, I think the tide could turn in Chicago's favor.
Offensively, the Bears aren't flashy and haven't put up especially gaudy stats by any means. They haven't really had to, to be honest. When they needed points against the Lions late, they produced.
Chicago is led by quarterback Mitchell Trubisky (38 of 64 for 432 yards, five touchdowns and two interceptions), running back David Montgomery (29 rushes for 146 yards and no touchdowns) and receiver Allen Robinson II (eight catches for 107 yards and no touchdowns).
We know the Falcons' issues on defense. Atlanta is currently allowing 476.5 yards per game, which ranks 31 out of 32 teams, and is giving up an average 39.0 points per game, which is worst in the league.
It's worth noting that the Giants sacked Trubisky four times on Sunday and he has been taken down five times this season. The Falcons have four sacks in total on the year and maybe, just maybe, there will be an opportunity to add to that total if they can force the Bears offense into some second- and third-and-long situations.
Tabeek's Take: I've been wrong about the Falcons twice so far this season, but I think they'll get back on track Sunday. I like this matchup and think Matt Gono will hold his own filling in at right tackle. Falcons 31, Bears 17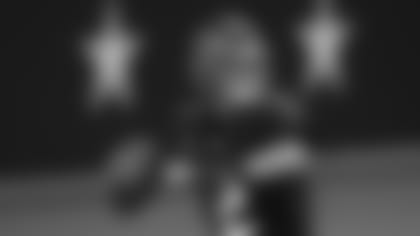 Ryan off to another special start
Lost in the 0-2 start to the season is the ridiculous start Matt Ryan is off to in 2020. He has completed 61 of 90 pass attempts (67.8 percent) for 723 yards (361.5 yards per game) and has tossed six touchdowns in the first two games of the season. Plus, he's protecting the ball – he's thrown just one interception (although he did get lucky against the Cowboys, who dropped a pair of easy interceptions).
So just how good is Ryan's two-game start? It's among the very best in his career.
2012: Completed 70.2 percent, 518 yards, 5 TDs, 0 INTs, 117.6 passer rating
2016: Completed 72.6 percent, 730 yards, 5 TDs, 1 INT, 121.4 passer rating
2020: Completed 67.8 percent, 723 yards, 6 TDs, 1 INT, 109.6 passer rating
I think Falcons fans sometimes forget how good Ryan is (and how lucky they are to have him under center). But if he keeps this pace up, it could be a special season statistically. Of course, the only stat Ryan cares about is the number of wins the Falcons stack up. Right now, they need one in the worst way.
If the Falcons offensive line can protect him on Sunday, I like their chances in getting that first and much-needed "W" against the Bears.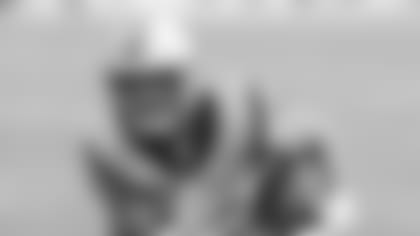 Spin around the NFC South
Here is what's on tap for the Falcons' division foes in Week 3:
Carolina Panthers (0-2) at Los Angeles Chargers (1-1), Sunday at 4:05 pm ET (CBS)
Things went from bad to worse in Carolina, where the Panthers' best player – running back Christian McCaffrey – suffered a high ankle sprain and is now expected to miss at least three games since he was put on the reserve/injured list. Realistically, McCaffrey will likely miss four to six weeks. The Chargers, meanwhile, came close to knocking off the defending Super Bowl champs and lost in overtime.
Tabeek's Take: Chargers 28, Panthers 13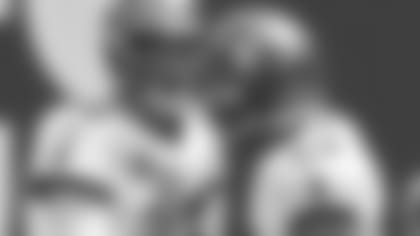 Tampa Bay Buccaneers (1-1) at Denver Broncos (1-1), Sunday at 4:25 pm ET (FOX)
Tom Brady and the Bucs offense appeared to be more in sync in a win over the Panthers, and I think that will continue to be the case in Tampa Bay – as long as they remain healthy. The Broncos lost their starting quarterback in a loss to the Steelers and Drew Lock will reportedly miss multiple games. Jeff Driskel will start in his place and is 1-7, including 0-3 last year in Detroit.
Tabeek's Take: Buccaneers 24, Broncos 20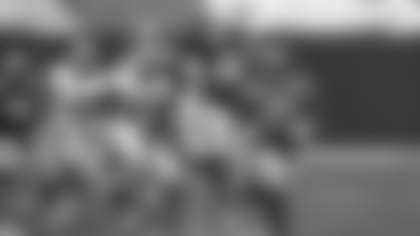 Green Bay Packers (2-0) at New Orleans Saints (1-1), Sunday at 8:20 pm ET (NBC)
Boy, the Packers look really good after two weeks of play, and I love how they're running the football with Aaron Jones. They're a more physical team and that'll only help Aaron Rodgers be even more effective in this offense. The Saints did not look good on offense or defense in a road loss to the Raiders and are clearly missing Michael Thomas on offense, who still isn't practicing due to that high ankle sprain. I like the Packers in this spot, even in the Superdome.
Tabeek's Take: Packers 35, Saints 21
And just in case you're keeping score at home, here's how I'm doing with these predictions:
NFC South picks: 3-1
Picks on Falcons: 0-2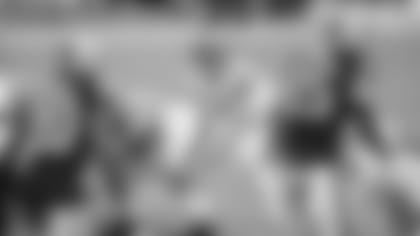 NFC South standings heading into Week 3
1. New Orleans Saints: 1-1 overall
vs. NFC South: 1-0
vs. NFC opponents: 1-0
Next three games: vs. Packers (2-0), at Lions (0-2), vs. Chargers (1-1)
2. Tampa Bay Buccaneers: 1-1 overall
vs. NFC South: 1-1
vs. NFC opponents: 1-1
Next three games: at Broncos (0-2), vs. Chargers (1-1), at Bears (2-0)
3. Carolina Panthers: 0-2 overall
vs. NFC South: 0-1
vs. NFC opponents: 0-1
Next three games: at Chargers (1-1), vs. Cardinals (2-0), at Falcons (0-2)
4. Atlanta Falcons: 0-2 overall
vs. NFC South: 0-0
vs. NFC opponents: 0-2
Next three games: vs. Bears (2-0), at Packers (2-0), vs. Panthers (0-2)
Tabeek's Take: If things with the Saints and Panthers go as I've predicted above, the Falcons will be right back in the mix of things with a win over the Bears. Another thing to keep in mind is that Atlanta is already 0-2 in NFC games this season and its conference record could be a factor in December should the Falcons be in a position to clinch a playoff berth.
For a complete look at the official 2020 NFL standings, click here.
Take a look at the best practice photos as we head into Week 3 in this gallery, presented by Quikrete.