The Atlanta Falcons (0-2) have a pivotal matchup against the Chicago Bears (2-0) in Week 3 and are seeking their first victory of the 2020 NFL Season.
To avoid falling into an 0-3 hole, the Falcons will have to upend an undefeated Bears team that had both of their first two games come down to the wire. Atlanta appears to have more talent than either of the first two teams on Chicago's schedule, but the Falcons will have to contend with a terrific Bears pass rush and a good run game.
In order to get a better sense of just what the Falcons are up against this weekend, we reached out Bears beat reporter Dan Wiederer (@danwiederer) of The Chicago Tribune.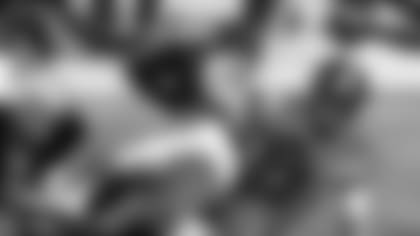 I know it's early, but can you pinpoint any identity with this Bears team yet?
Dan Wiederer: The identity of this team is similar to the identity of so many Bears teams over the past 40 years. Win with defense and hope the offense can do enough to spark a run to the playoffs. The Bears haven't been spectacular on defense through two games and have had to survive passes into the end zone on the final play of both of the team's wins. But the D remains solid overall with difference makers at all three levels. Up front, it's Khalil Mack off the edge and Akiem Hicks in the interior that gives the defense its teeth. Inside linebacker Roquan Smith is poised for a big season if he can remain healthy and locked in. On the back end, cornerback Kyle Fuller and safety Eddie Jackson are established Pro Bowl playmakers. As the offense looks to make a leap -- the Bears finished 29th last season in total yards and scoring -- the defense will continue to carry the load.
Jaylon Johnson appears to be playing well. How do he and the Bears secondary matchup with Atlanta's receivers?
Wiederer: Johnson has been very confident since his arrival and has made a quick transition despite not having any on-field time in the spring or early summer with the cancellation of organized team activity practices and mini-camps and an abbreviated training camp. The rookie feels like he belongs and is playing with that brand of confidence plus a trust that he is surrounded by so many other big-time players around him. One thing to note, though. In Week 1, the Lions offense was without its top receiver, Kenny Golladay. Last week, the Giants lost Sterling Shepard early in the game. The Bears secondary hasn't been challenged by a 1-2 punch like Julio Jones and Calvin Ridley will present on Sunday with a former MVP throwing them the ball. This will be a step up in class and a major challenge for Johnson.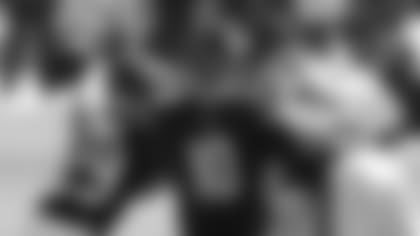 After an offseason full of discussion about Mitch Trubisky, what kind of growth has he shown as a quarterback?
Wiederer: Modest growth, I'd say. Trubisky's fourth quarter in Detroit in Week 1 was special. He threw three TD passes to lead the Bears back from a 17-point deficit for a big-time road, division win. He then took that momentum and shot the Bears out to a 17-0 halftime lead over the Giants last Sunday. In those three quarters, the Bears outscored their opponents 38-0. But the other five quarters have been mediocre at best for Trubisky and the offense. The Bears have asked their fourth-year quarterback to get better with his footwork, to be more accurate, to make better decisions consistently. To this point, his progress has been minor. The Bears need to see more. To Trubisky's credit, both of his TD passes last week came off script, with the quarterback using his legs and his improvisational skills to make plays that had nothing to do with play design. That's a big deal. Trubisky's ability to use his legs as a gift is notable as well and something he'll have to remember Sunday in Atlanta.
What has the addition of Robert Quinn meant for Khalil Mack and this Bears pass rush?
Wiederer: It's hard to be fully certain yet. Quinn was limited throughout training camp, missed the season opener with an ankle injury and then played only 26 of the defense's 65 snaps in last week's win over the Giants. Quinn's very first snap as a Bear, though, was special. He absolutely abused Giants left tackle Andrew Thomas, shot into the pocket and stripped quarterback Daniel Jones. Mack pounced on it and the Bears defense did what it does best, giving the offense a free possession inside the red zone. That's the kind of play the Bears hope can become a regular occurrence. If Quinn can take advantage of all of the extra attention that opposing offenses have to pay to Mack and defensive end Akiem Hicks, he should be in line for a terrific season. If teams decide they need to devote more attention to slowing Quinn, then that will open up additional opportunities for Mack and Hicks to make game-changing plays. After 26 snaps, there are some encouraging signs. But it all also relies on Quinn to stay healthy and available and ready for situations that take advantage of his gifts.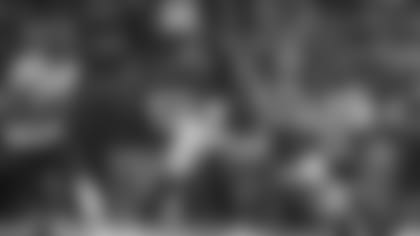 What is the view from Chicago about this matchup, and what do the Bears need to do to win?
Wiederer: After seeing Russell Wilson and Dak Prescott take apart the Falcons pass defense, there's optimism in Chicago that the Bears could be in for an explosive afternoon offensively. At the very least, there's curiosity to see what Trubisky and Co. can do against an opponent that's vulnerable on D yet capable of keeping the Mercedes-Benz Stadium scoreboard operator active with a high-powered offense. For the Bears to get to 3-0 for the first time since 2013, the defense will have to find a way to fluster Ryan, to create multiple takeaways, to prevent the Falcons receivers from hitting on a series of big plays. It won't be easy. The offense, meanwhile, will have to limit its mistakes, play within itself and capitalize when opportunities present themselves. At some point, the Bears are going to have to put together a four-quarter game to stay unbeaten. To this point, they haven't shown the ability to do so. So, Sunday's game is intriguing.