From a champion on the field to a champion in his hometown. Henri Crockett, a former Falcons linebacker, founded the Crockett Foundation alongside his brother Zack in 2002. The mission of the foundation is to provide mentorship, exposure, and education for the youth in South Florida.
Henri Crockett was born and raised in Pompano Beach, Fla. and attended Blanche Ely High School. During his senior year, Crockett's family suffered a tragic loss with the death of his father. Following this tragedy, Crockett received a ton of support, one being Dr. Dan Kanell Sr. who stepped in and played a vital role in his life as a mentor.
Kanell introduced Crockett to golf, art, and restaurants, which created a familial bond over time between the two in addition to supporting him in his educational endeavors by helping pay for the SAT.
Kanell's mentorship led Crockett to Florida State University, where he played alongside Kanell's son, Danny, for a couple of years.
When the 1997 NFL Scouting Combine arrived, Kanell, who was working with the Miami Dolphins' medical team at the time, continued to support Crockett throughout this process. A month later, Crockett was drafted 100th overall in the fourth round by the Falcons and would go on to play several years for Atlanta.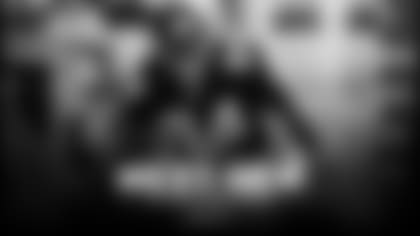 Crockett was able to live out his passion for football while playing for Atlanta; yet he always had a plan for when his career ended.
"When the game was over for me, I already knew what I wanted to do for the rest of my life," Crockett said.
The Crockett Foundation, formerly known as TEAM 94, started in the West End of Atlanta. Crockett would buy tickets to every Falcons home game for the 21 kids that were a part of his foundation. They would sit in the east end zone of the then-Georgia Dome with a banner reading "TEAM 94 Kids."
The foundation would provide financial and educational support for middle school students through their college graduation. Elah Robinson, a freshman majoring in hospitality management at Morris Brown College in Atlanta, Ga., is one of the program's success stories. The foundation kept their promise to Robinson by paying for her schoolbooks, meal plan, and other necessities. Robinson plans to join Morris Brown's golf team in the semesters to come.
"It is really about having a passion for the youth," Crockett said about his foundation.
There are four programs that form the core of the foundation's efforts: Youth FORCE, PEACE, Coding in Academics (CIA), and Crockett Explorers.
"I wanted the foundation to be about exposure and experiences," Crockett said.
Once Crockett retired in 2003, he moved back home to Pompano Beach, where his foundation continued. It meant everything to him because he felt like that's where he could make the most impact.
Derrick Brooks, a 14-year NFL veteran for the Buccaneers who served as a mentor to Crockett during and after his NFL career, would frequently speak to the youth in Crockett's foundation.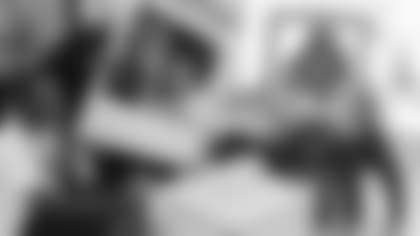 The foundation plans to expand by building innovation labs where kids can explore Esports, coding, artificial intelligence, and more. The goal of the labs is to create a safe hub for students.
"We don't have a lot of years behind us," Crockett said, "but we do everything at a high level, and we have the respect of the community."
One of Crockett's proudest moments since starting the foundation was partnering with the University of Miami to provide free immunizations for the community at Blanche Ely, his former high school.
Outside of his football career and starting his foundation, Crockett's greatest achievement is being a father to his daughter Isys, his son Jasiah, and marrying his wife, Jessica.
As a man who wears many hats, one word that Crockett uses to describe himself is "crescendo," which is a musical term for gradually increasing.
"I never really look at the accomplishments," Crockett said. "I just try to press forward and make the people that mentored me and helped me along the way proud."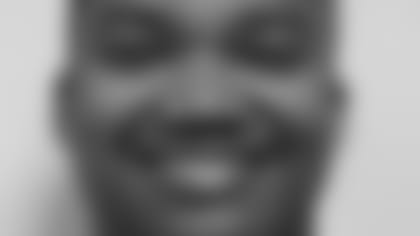 Justin Darden
Junior
Double major: Journalism and communications
Morehouse College