With the Super Bowl firmly in the past and the NFL Combine exactly a week away, attention now shifts to focus on the 2022 Draft. But let's be honest, for the Falcons, that attention was already there.
To be quite honest, this Question of the Week installment will be recycled and reused in a few different ways and formats over the course of the next couple months. Things are going to change, as are situations for each team, so this is going to be an evergreen topic until draft night is upon us.
But let's use this first of many roundtables to kind of just hit the highlights of where the Falcons are and what they could be looking into as we speak. Scott, Tori and Kris will discuss, but feel free to agree or disagree with our current way of thinking…
Let's start with an easy question that I actually hope has a few different answers: Where is the Falcons most glaring need?
Tori: Here I sit about to shove the idea of the Falcons drafting multiple pass rushers down your throat. That's right. I said "multiple." I believe the Falcons needs in pass rush are the undisputed No. 1 need of the 2022 offseason. OK. That definitely is disputed but for me, my mind is made up and the Falcons have to address these glaring needs in pass rush through both the draft and free agency. Dante Fowler's release last week only adds fuel to my fire.
However, I do feel the need to note that one draft is not going to change the Falcons pass rush woes. This is going to be a much longer process and one that this regime has to get right. For too long the organization as a whole has not been able to acquire an edge rusher that has - let's be honest - been worth the money he was given (and no, I am absolutely not just talking about Fowler). For this regime to make its mark, I truly feel like they have to hit in this specific area. They have to acquire pass rushers that make a difference in Atlanta.
Kris: I think this is an easy one, and those in my Twitter mentions make sure I don't forget it, but the most glaring need is pass rush. The Falcons ranked dead last in the league with 18 total sacks. Steelers' defensive end TJ Watt outpaced the entire Falcons defense, securing 22.5 by himself en route to winning the defensive player of the year award.
The 2022 draft is a great opportunity for the Falcons to upgrade that pass rush, with many linemen and edge rushers projected to develop into playmakers. The Falcons could also look to free agency with talented edge rushers like Von Miller, Chandler Jones, Jadeveon Clowney, and others on the market.
Scott: There's no disputing the Falcons need pass rushers. Yeah, I used a plural. I also think Tori and Kris have covered that fact well. I'll take a slight left turn as a result, but, no, not to the other side of the line. While most have edge rusher and offensive tackle earmarked as top needs, I'm going farther outside the offensive formation. Yeah, that's right. Receiver. Don't @ me, bro.
I agree the line must protect better, but the Falcons at least have people under contract to play the position. Right now, it's Frank Darby and Calvin Ridley at receiver. And that's it. There's also an element of uncertainty surrounding Ridley, as owner Arthur Blank alluded to before the Super Bowl.
Not only must the Falcons restock the depth chart, they need talent. While the offense had protection issues, they also couldn't create the separation required for quarterback Matt Ryan to let it fly quickly. Too often the Falcons offense was Kyle Pitts, Cordarrelle Patterson or force it to Russell Gage and hope he makes a contested catch.
They also need a new type of receiver. They need bigger bodies who can consistently get yards after the catch. While I agree it all starts up front, the line could protect forever and it won't matter if no one's open.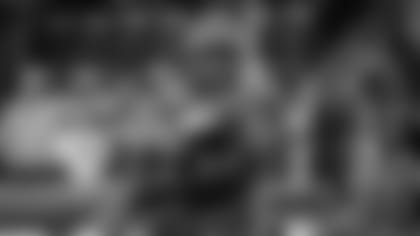 Of the position group you chose, who are a few players you like that you believe could be a good fit for the Falcons?
Tori: I feel like I really lucked out here because this is a very talented draft class when it comes to the edge rushers represented in it. (OK. So, "lucked out" isn't the right phrase to use here because I answer the questions before I send the document to Scott and Kris, but I digress). I agree Aiden Hutchinson is the best at the position in the class but I don't think Kayvon Thibodeaux and Travon Walker (#DawgsBaby) are too far behind. Then, there are guys on the next tier below these three: David Ojabo and Jermaine Johnson. I also like Arnold Ebiketie, too, if he were to fall to the early second round and the Falcons want to go after a corner or wide receiver in the first.
Kris: The free-agent edge rushers I mentioned may out-price the Falcons, but others could be affordable, like Melvin Ingram, who had two sacks for the Kansas City Chiefs in the playoffs. Or Buffalo Bills edge rusher Jerry Hughes who finished with the 15th highest PFF pass-rushing grade in the NFL.
I consider the dream scenario for the Falcons is having Oregon's Kayvon Thibodeaux fall to them at eight. If that does not happen, Purdue's George Karlaftis, who has drawn comparisons to Ryan Kerrigan, is an option, and Georgia's Travon Walker, who seems to have limitless potential.
Michigan edge David Ojabo has been linked to the Falcons at eight, but the fact that he played opposite of potentially the No. 1 pick in Aidan Hutchinson makes me nervous. The player opposite of a dominant edge rusher or tackle often struggles in different situations. Dante Fowler Jr. had 11.5 sacks in 2019, with the Rams playing with defensive player of the year Aaron Donald and just 7.5 sacks in two years in Atlanta.
Scott: Let's admit something up front: free-agent receivers are EXPENSIVE. The name I'm about to throw out there won't be cheap. Please don't roll your eyes when I suggest signing Mike Williams.
He's a big dude. He's tough. And he averaged 5.5 yards after the catch per reception. Even if that might not be truly realistic, that's the type of player who I believe could fit what the Falcons want. I also think adding a veteran like Emmanuel Sanders could be helpful to what will likely be a young position group would be beneficial. He definitely helped the 49ers during their Super Bowl run and could be enticed to sign up with a healthy one-year deal.
While fans may riot if the Falcons go receiver at No. 8, landing someone like USC's Drake London wouldn't be a bad thing. That dude can play. So can Treylon Burks from Arkansas, and he could be available with a slight trade down. The Falcons need to address this position in free agency and the draft, probably with stopgap veteran imports.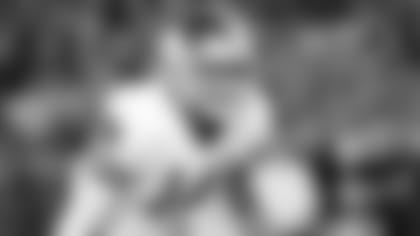 Of the players you named, who is the one player you wouldn't want to pass up on if he's there at No. 8?
Tori: Thibodeaux. I know there are a lot of questions surrounding Thibodeaux. Some people like him. Some people don't. But I think there is something to build on here. There is absolutely no part of me that thinks Hutchinson is going to drop to No. 8, but I think there's a chance Thibodeaux could. But the question at that point would be: if Thibodeaux did drop, is he the best player available at No. 8? Terry Fontenot has continuously stuck with his "best player available" approach and I believe him when he says that's the direction the organization is going to go in the draft. Is the BPA Thibodeaux if guys like Kyle Hamilton, Derek Stingley Jr. or Charles Cross are on the board at that time, too? I would be interested in knowing where guys like that fall on the Falcons wish list as well.
Kris: I answered this question with my last answer, Thibodeaux would be the dream scenario here for the Falcons. So I'll take this question elsewhere. Notre Dame Safety Kyle Hamilton is arguably the best player in this draft. I was in awe watching him take over a game against Florida State in September. Hamilton finished with two interceptions, the second of which came from running from the opposite hash mark while the ball was in the air to secure the interception.
Hamilton would be like Kyle Pitts last season because he is not the most significant need but a player you take regardless due to his potential. And Terry Fontenot and Arthur Smith have always said their strategy is to take the best player available, so if Hamilton is there, I would take him. 2022 Season Tickets Now Available!
Our Longest & Most Flexible Ticket Payments
Instant Member Benefit Access
Best Available Seat Locations