FLOWERY BRANCH, Ga. -- The Falcons are fully aware of the issues they have in pass rush. It's lacking. The eye test proves it, as do the stats.
In the final week of the 2021 season, defensive coordinator Dean Pees said the Falcons have to do two things in the offseason. For starters, they have to develop a pass rush without having to pressure. Secondly, they have to play better in man coverage. For the sake of time, we'll stick mainly to discussing the the first topic.
In their end-of-season press conference, Terry Fontenot and Arthur Smith addressed these issues in pass rush and how they're going to use the offseason to fix it.
From the front office's point of view, Fontenot said they're "always looking for pressure players." They're always looking for cover corners, too.
"It's a complimentary game," he said. "As we improve the roster and bring in competition in every position, that's going to help because when you're playing with leads, obviously, you have more opportunities to rush."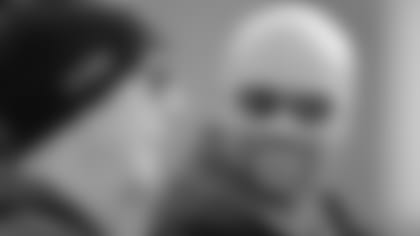 Fontenot assured the Falcons would scour all available avenues to find help in pass rush.
"We're going to look at every avenue to bring in competition whether we're talking about free agency, the draft, after the draft. We're going to work hard to bring in players who can compete," Fontenot said.
As he continued in his response, the Falcons general manager agreed with something his defensive coordinator spoke on a week earlier: Sometimes you just need talent.
Pees noted it is - of course - important to develop your own talent. Outside linebackers coach Ted Monachino spoke earlier in the year about the vision the staff has for Ade Ogundeji, the Falcons rookie outside linebacker.
"With all of these players moving in and out of the building we're going to ask - at some point - Ade to be the bell cow in the room," Monachino said during the season. "We're preparing him for that right now."
But this pass rush endeavor is twofold. It's about talent develop and talent acquisition. And with Dante Fowler, Steven Means and Brandon Copeland all at the end of their contract or one-year deals, the outside linebacker position group is sparse heading into the 2022 offseason.
There has to be a very specific talent acquisition the Falcons have to gain.
"I see guys rush the passer and I guarantee you the coach didn't coach them that. The guy's got talent," Pees explained. "With (Terrell) Suggs, you'd be like, 'Oh no. Sack.' He'd go to the side he wasn't supposed to and then he'd sack the quarterback. It wasn't exactly coaching. We didn't make Ray Lewis. We didn't make Terrell Suggs. Those guys made themselves, and I just didn't screw them up."
Fontenot brought up this comment by Pees a few days later in his own press conference, noting the Falcons will be looking for that type of pressure player. A player with this God-given talent of which Pees spoke of.
"Dean said something like you're not coaching it, they just find a way to get to the quarterback," Fontenot recalled. "There are pressure players. It can be an end, a defensive tackle, a linebacker, a safety. They just find a way to get to the quarterback. They are pressure players."
"You're looking for pressure players."
And with a team that struggled to apply pressure in 2021, finding these defensive players is a top priority for the Falcons this offseason whether those moves come in free agency or the draft. The good news is: Pees and Fontenot agree.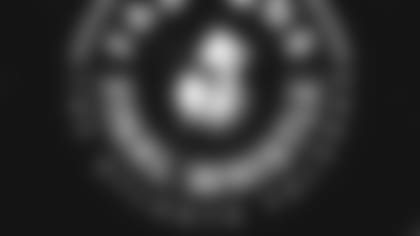 Falcons Final Whistle
Welcome to Falcons Final Whistle – Breaking down the hottest topics surrounding the Atlanta Falcons and how they can impact the team's success with Atlanta Falcons Insiders Scott Bair and Tori McElhaney. Like and subscribe to join us for the lively debate on Falcons Final Whistle.