ATLANTA -- The Falcons roster that ended the 2021 season with a 30-20 loss to the Saints is not going to look even remotely similar to the Falcons that will open the 2020 season in the fall. That's just how this roster had to be built in 2021. It had to be built for change.
The salary cap constraints last offseason made it to where the Falcons could only make moves in free agency with one-year deals as capital. This means there will be quite a bit of turnover with those on one-year deals (Cordarrelle Patterson, Duron Harmon, Fabian Moreau, etc.). There are also a handful of players (Foye Oluokun, Russell Gage, Hayden Hurst, etc.) who will hit the free agency market if the Falcons can not make a deal to keep them around. So, what does all of this mean? Well, it means the Falcons will look very different in 2022. And that process of change begins now with the Falcons final game in the rearview mirror.
What's interesting is that this final game showcased the exact position groups the Falcons need to prioritize in the offseason, whether it be through the draft or free agency. Which position groups are they? Let's take a look.
1. Edge rushers
There were individual players across the league that had more sacks in 2021 than the entire Falcons defense had. That's significant, and it's something that needs to change.
Talking to the media on Thursday, defensive coordinator Dean Pees said one of his top priorities in 2022 is developing pass rushers.
"The thing is that we just need more," Pees said.
He went on to say the Falcons can find "more" through two ways. For starters, they need to develop the talent they already have. That means guys like Ade Ogundeji who played meaningful snaps as a rookie this year. But it also means the Falcons need to find more talent on the edge. They need players who can bring more pressure across the line of scrimmage and into the pocket. Right now, the Falcons don't have someone like that. The numbers can back this up.
Using the Saints game as an example, the Falcons didn't have a single sack, nor did they have a single quarterback hit, either. Along with Ogundeji, the Falcons played Dante Fowler, Steven Means and Brandon Copeland in their outside linebacker rotation. The latter three will be free agents in 2022. Fowler's contract will be up, as will Means' and Copeland's one-year deals.
The Falcons need help in pass rush, and they need help now. In the 2022 offseason, Atlanta cannot overlook this specific positional need. In whatever means is necessary, the Falcons need to figure this position out.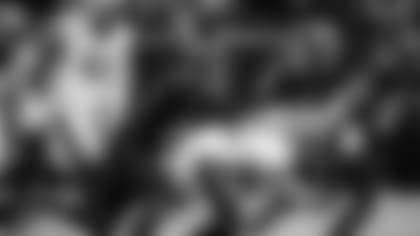 2. Offensive line
Matt Ryan was sacked 40 times in 2021. That's not fair from the 41 sacks he took in 2020, but it's still a lofty number. The quarterback hits he's taken in 2021 are up, too. This doesn't necessarily mean the entire offensive line is a wash.
Chris Lindstrom is a bright spot on this offensive line. He has a PFF grade of 85.4, ranking him in the top five of offensive guards league-wide. Jake Matthews has been a reliable left tackle for Ryan for years. And even though his first year as a full-on starter had its ups and downs, center Matt Hennessy performed well. His run blocking grade of 87.4 helped him to a top 10 finish among centers across the league.
It's questions regarding Kaleb McGary and Jalen Mayfield that are the most valid. Mayfield was thrust into a starting job at the beginning of the year, and his numbers show the plight of a rookie's trial by fire in the league. A 27.6 pass protection grade is difficult to overlook. But are the repercussions of this more lenient for Mayfield considering he was playing a new position for the first time as a rookie in the NFL? Perhaps. The same may not be said for McGary, who's 63.7 overall grade is discouraging for a former first round pick with three years of experience.
The Falcons may have to look elsewhere in 2022 to help sure up its offensive line. Which position do they prioritize, though? Left guard or right tackle? Or do they prioritize this position at all and work to keep this group of five together? That's what the offseason will tell us.
3. Nickel
If there's one thing you should know about the nickel position it's that the position was not run the way Pees wanted it to be in 2021. Pees wants one - and only one - nickel. It's how he's always run his defense. The last thing he wants is a rotation at nickel.
That's why when Isaiah Oliver suffered a season-ending knee injury in Week 4, the Falcons really never recovered the way they wanted to. Pees could never really find one person to slide into Oliver's vacated spot. He tried a bunch of different combinations: Erik Harris, Richie Grant, Avery Williams, even Darren Hall at times. Pees doesn't want to keep doing this in 2022. So, where does that leave the position?
Well, for starters, there's a very compelling argument to bring Oliver back. If he can get to 100 percent post injury, the Falcons could resign him on an inexpensive, short-term deal. He's everything Pees said he wanted in a nickel. So, what's the harm in bringing him back? He knows the scheme and he performed well in it.
If the Falcons do not see it necessary to bring Oliver back, they'll have to go back to the drawing board to find the one nickel Pees is searching for. It may be a position free agency helps fill either way.
4. Running back
The Falcons have fluctuated at the position for years, and it may be no different as 2021 bleeds into 2022. There's no guarantee Patterson or Mike Davis will be back following this offseason. Patterson may have priced himself out of the Falcons offseason price range with a productive season. He has said on multiple occasions he'd like to stay in Atlanta, even putting on his cleats on Sunday: "Why not retire in Atlanta?" But he'll follow the money, and if the Falcons can't pay him, he'll go somewhere that will.
Then, there's Davis. He signed a two-year deal with the Falcons last year. He won't be a free agent until 2023. So, if the Falcons want to keep him on, they can.
If the organization chooses to part ways with some combination of this duo, they'll need reinforcements. The Falcons have an extra second round draft pick in 2022 from the Julio Jones trade. Would a running back be that high on the Falcons priority list? Perhaps.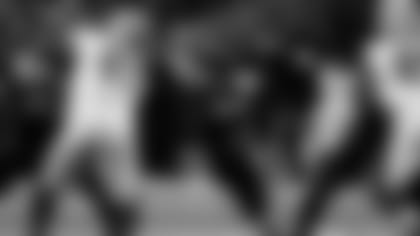 5. Wide receiver
There are so many questions regarding this position group. Mainly: Who will the Falcons even have coming back in 2022?
Gage is a free agent this offseason. He said after the loss to the Saints that the Falcons are his first priority, but there's no telling how the Falcons are prioritizing him this offseason. Olamide Zaccheaus, Tajae Sharpe and Christian Blake are all free agents, too. Essentially, if all walk, the only wide receivers the Falcons will have without bringing anyone else in is Calvin Ridley and Frank Darby.
The situation with Ridley is still unknown. And there's no telling at this point in time exactly how the chips are going to fall with the Falcons receiver. Rumors will swirl this offseason, there's no doubt. But there is just nothing concrete regarding Ridley's future with the Falcons at this time.
Atlanta has a lot to figure out within this position group. And it's a position group that could be night-and-day different from 2021 to 2022. Falcons Final Whistle | A Postgame Podcast
Break down the hottest topics surrounding the Atlanta Falcons and how they can impact the team's success with Falcons Insiders Scott Bair, Tori McElhaney and Terrin Waack. Like and subscribe to join us for the lively debate on Falcons Final Whistle.
Welcome to Falcons Final Whistle – an Atlanta Falcons football postgame podcast during the season that shifts gears in the offseason to answer a pressing question about the team's future each week through free agency, the NFL Draft and the offseason program.