The line in the sand was drawn early. When asked about his draft strategy in his very first press conference as the Falcons newest general manager, Terry Fontenot said Atlanta would take the best player available. Then, they went out and took Kyle Pitts at No. 4 overall in the 2021 Draft.
Pitts was - at the time, and likely still is - the best player available. He was heralded as such throughout the months leading up to last year's draft.
When the Falcons chose him at No. 4, they stuck with the strategy Fontenot laid out months before.
In Fontenot and Arthur Smith's second draft together in Atlanta in 2022, that same strategy still applies. They'll look to take the best player available with the No. 8 overall pick (and that spot is simply assuming they do not trade up or down the draft board).
"We always want to be a team that doesn't reach for needs," Fontenot said during his and Smith's end-of-season news conference. "We go into the draft with needs, and you know, you want to fill those needs but you always want to take the best player on the board and not reach for something. I think we think that's how you make mistakes."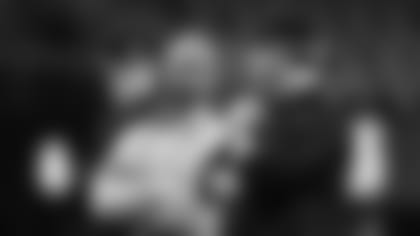 What's interesting for the Falcons, though, is that because of the way this roster is currently constructed, chances are the best player available will also fill a need on this 2022 roster.
Think about some of the primary needs of the Falcons right now. They need a pass rusher, a cornerback, perhaps a safety, too. Many would agree the Falcons need a running back, wide receiver(s) and offensive linemen as well. Outside of - let's say - a kicker and long snapper (shoutout Younghoe Koo and Josh Harris) the Falcons have a plethora of needs.
So, for the Falcons in 2022, they may be looking for the best player available in this draft class, but they'll simultaneously fill a need in whatever direction they decide to go in. That's just where this roster is in 2022.
When he met with the media at the Senior Bowl, Fontenot said that if you're being realistic "there's not one position you can go through when you look over a real span (of time) that you're not going to need."
Just take a look at the top five contracts the Falcons are currently paying out right now: Matt Ryan, Grady Jarrett, Jake Matthews, Deion Jones and Calvin Ridley. If the Falcons do not divvy out an extension for any of these players, their contracts will all run out by 2024. The Falcons - one day, whenever that day comes - will have to fill these holes. So, yes, the Falcons are filling needs in 2022 so that when they do get to 2024, they're in an OK place without some of these long-time veteran leaders.
"It may not be something you need immediately this year but when you think big picture, if you take best player available," Fontenot explained, "it's going to pay dividends."
To bring things full circle, the Falcons can see this play out in real time with Pitts.
Technically, the Falcons didn't need a tight end, or - if we're being honest - another receiving weapon at all.
In the month before Pitts was drafted, the Falcons' primary targets for Ryan were Julio Jones, Ridley, Russell Gage and Hayden Hurst. They could have picked up Hurst's fifth-year option like they did Ridley. They could have picked up another free agent tight end. They could have figured out a way to keep Jones in Atlanta. But they didn't. They drafted the best player: A tight end named Kyle Pitts, who just so happened to have the most productive season for a rookie tight end in the modern football era.
The argument could be made the Falcons didn't necessarily need Pitts when they drafted him. Fast forward to the midway point of the season, though, with Jones in Tennessee, Ridley dealing with a personal matter and Gage coming off an ankle injury. The Falcons certainly needed him then.
So, this allows us to reason that whoever the Falcons decide to draft in 2022, they'll be needed.
Does that mean the Falcons are drafting for need rather than drafting to pick up the best player available? No. That's because in Atlanta, it's the exact same conversation either way. Falcons Final Whistle | A Postgame Podcast
Break down the hottest topics surrounding the Atlanta Falcons and how they can impact the team's success with Atlanta Falcons Insiders Scott Bair, Tori McElhaney and Kris Rhim. Like and subscribe to join us for the lively debate on Falcons Final Whistle.
Welcome to Falcons Final Whistle – an Atlanta Falcons football postgame podcast during the season that shifts gears in the offseason to answer a pressing question about the team's future each week through free agency, the NFL Draft and the offseason program.