Editor's Note: This story is the first in AtlantaFalcons.com's "Road to the Draft" series.
The series will give behind-the-scenes looks at the Falcons evaluation and scouting process leading up to the NFL Draft on April 28-30.
---
---
MOBILE, Ala. – Each year, for a week in February, the epicenter of the football world is in Mobile, Alabama.
Journalists, scouts, general managers, and coaches from all 32 NFL teams pack into the stands and fill the sidelines at Hancock Whitney Stadium at South Alabama University for the Senior Bowl, which features some of the top college seniors across the country.
The college all-star season is one of the most important pieces of the evaluation process for scouts. For years, they have flown across the country to watch the 130 players who grace the field at the Senior Bowl, taking notes and giving grades.
Now they get to observe the best players matching up against each other, and for the first time, they can talk to them.
"It's one of those games where you hope the college tape matches the all-star game production, so it kinda gives you some confirmation either way," said Dwaune Jones, Falcons assistant director of college scouting, "or it makes you re-evaluate things."
"...It kinda is [our Super Bowl]. To me, this is the most exciting part of the all-star game process because it's football, and you get to talk to players. I get juiced up about that."
With salary cap constraints heading into next season, and the Falcons having needs at many positions, executing on draft picks is crucial. The Senior Bowl is an event that moves Falcons evaluators one-step closer to solidifying the players that they will invest draft picks in at the NFL Draft in April.
---
---
It's the kind of day that some would call perfect football weather for Tuesday's first practice at the Senior Bowl: 65 degrees and sunny, with light wind.
Head coach Arthur Smith and offensive coordinator Dave Ragone are on the 40 yard-line watching wide receivers. General Manager Terry Fontenot goes down to the field with Smith for a portion of the day, but for the most part, he likes to stay in the Falcons suite in the press box and watch with his iPad in front of him, looking at information on the players that stand out.
Kyle Smith, vice president of player personnel, is standing on a platform with his arms crossed, intently watching offensive lineman and defensive lineman go through one-on-one drills. Arthur Smith has left his place at the opposite 40-yard line, jogging down the field to get a closer look at the linemen. Scouts in the stands, coaches, and general managers all shift their attention to the end zone.
It's the most-watched drill of the day and involves Falcons' biggest need. They ranked last in the NFL with 18 sacks this season. The next closest team was the Philadelphia Eagles with 29. Matt Ryan was the fifth most sacked quarterback in the league this season.
"That's the Heavyweight Championship of the world right there," Jones said with a smile. "Yeah, it's the big one. That's when all the smacks being talked, that's when all the power, strength, you know that's when the big boys are going at it."
Kyle Smith doesn't have a notebook or phone to take notes, but that doesn't mean he isn't storing information. He already knows almost all there is to know about the players he is watching. Still, he's making mental notes now that he will use for further evaluation.
What comes after practice is the most important.
Later that night, scouts from all 32 teams will meet for four hours with players who rotate from each team every 15 minutes. Scouts can also talk to players in the mornings before practice for an unlimited time.
Kyle Smith and the other scouts lead those crucial interviews, getting the information back to Fontenot and Arthur Smith, who has emphasized the importance of drafting and signing high-character players with specific traits that can only be found in those conversations.
"We're trying to confirm or deny all the reports we get in terms of the character perspective," Kyle Smith said, "but also to see them in a competitive environment, good-on-good against the top competition in the country."
But the play on the field matters too.
Jones still remembers how now-Eagles linebacker Brandon Graham shot up draft boards after a great week and an MVP performance in the 2010 Senior Bowl game. Graham went from a mid-second-round pick to the 13th overall selection in the 2010 NFL draft.
"A game like that for pass rushers, especially, can move them up," Jones said.
On the other side of that are the players that struggle. Though, a player having a poor performance won't always hurt their draft positioning.
"If a guy doesn't do well, then you wonder why," said Anthony Robinson, Falcons director of college scouting. "Especially if you watched the tape and you liked the guy coming in. …Was he injured, or was there something that held him back? Was it a scheme? What was it?
"You're gonna dig more to find out why instead of writing this guy off. There's a reason you like him. There's a reason he's here."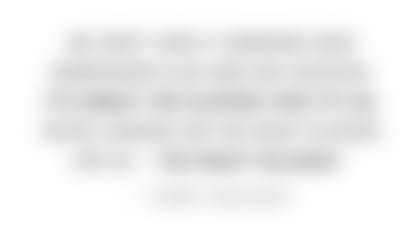 ---
---
If the first day of Senior Bowl practice was perfect football weather, Day 2 was the complete opposite. Gray clouds filled the sky as rain poured throughout. The crowded sidelines and stands from a day before were nearly empty as most moved inside to evaluate from the press box.
Each team has its own suite, and one of the benefits of being inside is that Fontenot, Robinson, Jones, Kyle Smith, and Arthur Smith are all in the same room while watching practice.
Not to mention the suite has tacos, chili, popcorn, cookies, soda, and water readily available.
As Fontenot watches practice, he asks questions about players that stand out to him, from their NFL comparisons to how good Kyle Smith, Robinson, and Jones see these players becoming.
"You're just a resource back there," Jones said. "Pretty much Kyle, A-Rob, myself, we've seen most of these guys, so if they have questions, we have the answers right there for them."
And while the rain stopped scouts from being as close up as they might've liked to be – some still headed down to the field – it is not necessarily a bad thing.
Regardless of the team a player is drafted to; they will have to play in challenging weather conditions. Evaluating how a player responds to weather – how a quarterback handles throwing a wet ball or how a wide receiver catches one – is crucial.
"[Bad weather] shows you mental toughness, fortitude, who is going to persevere," Jones said. "Who rises, who falls. I think it's a great thing, a great equalizer."
---
---
On the Monday following the Senior Bowl, Fontenot and the scouts head into the Falcons headquarters in Flowery Branch. They will spend the next two weeks – up to 12 hours a day – determining the Falcons preliminary draft board.
Kyle Smith leads those meetings. Coaches will fully join the process closer to the draft in April.
"It's a grind," Kyle Smith said, "but that's the most fun part of our job, those February meetings."
"Those meetings are really fun," Fontenot said, "because these guys have a lot of passion for the players they are talking about. …We don't want groupthink. Everybody has their opinions, and their opinions are based on real research and a lot of film."
Those opinions extend even to Fontenot's family. His son, Kaiden, 10 – who was already upset that Fontenot didn't bring him to the Senior Bowl – is hoping this is the year he gets invited to the February draft meetings.
"He thinks he knows everything," Fontenot said with a smile. "He watches the highlight tapes, and he'll text me who he thinks is good and who's not. …He's got strong opinions."
Like Kaiden, all of the scouts have strong opinions in those meetings. Jones describes himself as a "pest" regarding the players he believes in.
"If I like a guy, oh I'm gonna make it known," Jones said, "because you never wanna live in regret."
By the time those meetings begin, Kyle Smith and the scouts have filtered out the players they determine aren't good fits for the Falcons. Another crucial part of the process for Fontenot, which he describes as "learning more about less and less about more."
"We don't want a board with 400 players up there. We want a board with 150 players – and I'm just throwing numbers out there – it could be 125," Fontenot said. "We're gonna narrow it down to the players that fit us, and we don't care if someone goes somewhere else and has success. It's about the players that fit us. We're looking for the right players for us – the right Falcons."