Editor's Note: This feature on Falcons Director of College Scouting Anthony Robinson is the second story in AtlantaFalcons.com's "Meet the Scouts" series.
The series provides insight into key members of the Falcons' player personnel department, and behind the scenes looks at how the Falcons discovered some of their top players.
---
---
Nineteen years ago, Eric DeCosta's office phone would ring weekly with a Baltimore area code number he did not recognize.
One day he decided to pick up.
On the other end was a 22-year-old car salesman in Baltimore named Anthony Robinson, who told DeCosta, then the Ravens director of college scouting, that he was interested in becoming a football scout. Impressed by Robinson's personality and conversation, DeCosta invited Robinson to his office at the Ravens' headquarters to talk more in person.
Robinson, treated the conversation like an interview, showing up in a full suit, tie and dress shoes.
Robinson, now the Falcons director of college scouting, was making six figures as a Jeep car salesman, but the job wasn't satisfying. Football had been a part of his life since he was a child. Robinson played throughout high school and briefly at Morgan State University, and without football, he felt a void.
"I thought that was interesting," now-Ravens general manager DeCosta said with a laugh, about Robinson wanting to leave his well-paying job, "but I liked him. He had some personality. He had a quiet confidence about him."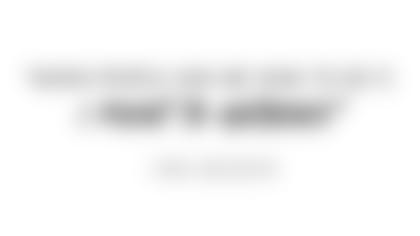 Still, there was an issue. Robinson did not have a college degree and did not have any other experience in scouting. There was not much DeCosta could do.
So DeCosta gave Robinson his business card and told him to keep in touch if anything changed.
In the weeks following that meeting, Robinson left his job and moved back to his home state of Florida, where he enrolled in community college and got a job at Leon High School coaching defensive backs. After earning his associate's degree, Robinson transferred to Florida State and became an assistant with the football team working with receivers.
During this time, Robinson kept in touch with DeCosta and, in the summer of 2006, DeCosta offered Robinson an internship in the Ravens' player personnel department. The two months Robinson spent in Baltimore confirmed that scouting was his passion.
And he left lasting impressions on DeCosta and others in Baltimore.
"Everybody wants to work for a football team," DeCosta said. "Everybody thinks they can do the job, but very few people wanna work to get the job and do all the little things to put them in a position to get the job. I've discussed Anthony's story so many times with younger people about his resilience and persistence, and I'm really proud of what he's done.
"When people ask me how to do it, I point to Anthony."