FLOWERY BRANCH, Ga. -- When Avery Williams went in for Isaiah Oliver in the second quarter on Sunday, the assumption in the days that followed was that it would be Williams' spot to take over with Oliver out for the year with a knee injury. However, in conversations with both Arthur Smith and Dean Pees, the coaches made it clear that this may not be the case.
"There are a lot of ways to attack it," Smith said. "Not necessarily every time do you have to go one-for-one when you have injuries."
Pees said on Wednesday that he'll miss Oliver, for more reasons than one. He appreciated the professional Oliver is, and how good he is in the locker room. But what Pees will miss from a football standpoint is pretty interesting. For starters, Oliver was playing well. There's a reason he was relied upon as much as he was through the first four games of the season.
Secondly, Oliver's skillset fit easily into Pees' scheme. The defensive coordinator has said on a few occasions that he initially liked Oliver inside because Oliver reminded him of his former nickels (Logan Ryan and Lardarius Webb). This meant Pees didn't have to change his scheme to fit the play of Oliver. Oliver already fit.
"I could do the things that I had done at Baltimore and Tennessee because of Isaiah," Pees said.
This is important to note because the Falcons - Pees specifically - may have to enact a certain flexibility and scheme manipulation now that they have to account for Oliver's absence, particularly when it comes to blitzing. The Falcons were utilizing a nickel blitz a few times a game through the first few weeks of the season. Now, that responsibility may have to be divvied up if Atlanta's next nickel can't carry that load quite like Oliver could.
As of Wednesday morning, neither Smith nor Pees felt comfortable naming a starter or even delving into just how they plan to rotate the nickel position.
"We're going to look at a lot of different options there and see what they can do," Pees said. "I am going to try my best as a coach to not ask them to do things that they can't do."
When asked about his evaluation of Williams' performance last Sunday, Pees said it was an up and down day for him, which is to be expected for a rookie put in the situation Williams was.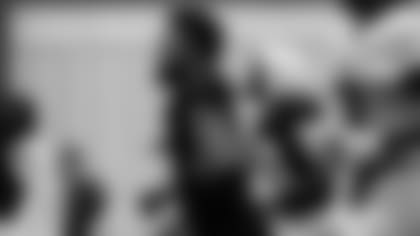 So, what options do the Falcons have at nickel? A few.
It can be an all-hands-on-deck type of situation, with a number of guys bearing the load. Or it could be packaged in a certain way to take some of the pressure off Williams if he is chosen as the starter. Pees noted that "if there are some different guys who can do some different things, maybe that's what (the Falcons) do."
If Williams doesn't work out as the understudy now thrust into a lead role, the Falcons could rearrange the secondary to move a few different guys inside. Fabian Moreau or TJ Green come to mind. Smith also didn't rule out the possibility of Richie Grant getting extended work against the Jets on Sunday with Erik Harris's status undecided following a calf injury.
It's not out of the question that the Falcons may have to rely a lot on youth come Sunday. It's very possible that we see Grant, Williams and Jaylinn Hawkins with a higher snap count. But the specific plan for the nickel position is not set in stone yet.
The coaches were honest in expressing they have a lot to figure out in the secondary in the lead up to their trip to London, and it didn't seem as though they said so to be coy.
"I can't answer a question that we haven't (practiced) this week," Pees said.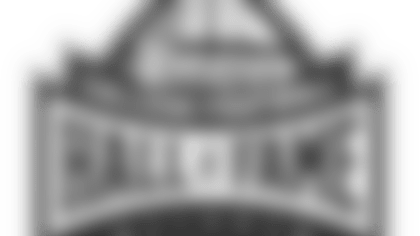 Youth Combine
Two experiences, one great price! Our Youth Football Combine Package will offer an amazing day of football for all of our young Dirty Bird fans. Package includes access to the Chick-fil-A College Football Hall of Fame on the day of the game and a 300-level Falcons game ticket.