The draft is just one day away, and no one has a clue how the first round will play out. In Terry Fontenot and Arthur Smith's press conference on Tuesday, Fontenot admitted that the unpredictability of this year's draft is unlike any other in recent memory. That makes for more excitement for fans and viewers and more stressful for front offices.
Here's my attempt at how the Falcons draft could play out:
Pick 8, first round: Edge Kayvon Thibodeaux, Oregon
I would have been shocked if someone said this was a possibility going into last college football season. Thibodeaux has been a projected top-two pick in this class for what seems like forever, and he still may have the highest upside of any player in this draft. Thibodeaux's stock has been arguably the most volatile of any projected top ten pick because of questions about his effort at times at Oregon and how focused he is on football. Ultimately, I think the risk at eight will be well worth the reward for the Falcons if Thibodeaux is available.
Pick 43, second round: WR George Pickens, Georgia
The Falcons get a first-round talent here in Pickens and hope he can become the wide receiver one the Falcons desperately need for whomever the starting quarterback for the Falcons next season to be successful. The only reason why Pickens is available for the Falcons at 43 is that he battled injuries in college, playing just 24 games over three seasons. Still, Pickens dominated when on the field and brings an attitude and toughness that will be welcomed in Arthur Smith's offense.
Pick 58, second round: Edge Nik Bonitto, Oklahoma
Bonitto was the best pass rusher in the Big 12 for his final two seasons at Oklahoma, posting the highest grades in the conferences in back-to-back seasons per Pro Football Focus. Dean Pees is somewhere doing cartwheels, with Bonitto and Thibodeaux now a part of his defense.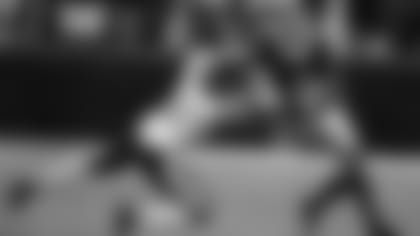 Pick 74, third round: WR John Metchie III, Alabama
Metchie had 1,142 receiving yards and eight touchdowns in 2021 before suffering a torn ACL in the SEC Championship. He can lineup at any receiver position but projects to be a dynamic slot receiver in the NFL. The only concern here is if the Falcons believe Metchie will return to form following his injury.
Pick 82, third round: CB Coby Bryant, Cincinnati
Bryant was a part of the best cornerback duo in college football in 2021, playing on the opposite side of potential top-five pick Ahmad Sauce Gardner. Bryant is quick to the ball — he's number two in school history in passes deflected all time — and had six interceptions over his last two seasons. He'll have a great opportunity to learn from Casey Hayward and A.J. Terrell and eventually become the starter opposite of Terrell.
Pick 114, fourth round: OG Ed Ingram, LSU
Ingram has ideal size at 6-foot-3, 307 pounds, and earned All-SEC honors in 2021 after starting at left guard for LSU. Ingram is viewed as having a "high floor," something Terry Fontenot and Arthur Smith have mentioned they prioritize. He would bring help and competition to a position that the Falcons struggled at in 2021.
Pick 151, fifth round: DT Thomas Booker, Stanford
Lost in the frenzy at the NFL Combine that came after the performances of Jordan Davis, Travon Walker, and others was Booker's outstanding day. Booker's versatility makes him stand out. He is comfortable playing at any spot on the defensive line, and his 64 run stops since 2019 were the most among power five defensive linemen, per Pro Football Focus. He also blocked three field goals at Stanford.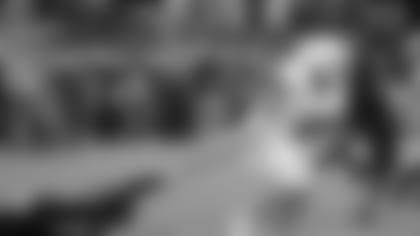 Pick 190, sixth round: WR Velus Jones Jr., Tennessee
Jones is a speedster. He ran 4.31 at the NFL Combine and dominated as a special teams returner, where he split co-SEC Special Teams Player of the Year honors with Alabama receiver Jameson Williams. Jones could be valuable for the Falcons in the return game and see time at receiver.
Pick 213, sixth round: DL Zachary Carter, Florida
The Falcons add to their defensive line with Carter, who is projected to be another "high floor" player with room to grow in pass rush moves but gives high effort and could contribute in special teams. Interested in Falcons tickets?
Join us in 2022 for 9 Regular Season home games! Let us help you find the seats and benefits that interest you!