SAN FRANCISCO, Calif. -- There is very little introduction this games needs. At its core, it's an NFC matchup with postseason implications that could shake up the standings according to who comes out on top.
We'll get more into all of that below. But first let's talk about some other aspects of this game. It's an interesting one for sure. So, let's dive in.
During a solid performance against Charlotte last Sunday, Fowler was taken out of the game with a calf injury. Fowler did not practice on Wednesday or Thursday but he was limited on Friday before being listed as questionable for Sunday's game.
If Fowler can't go, the Falcons will again rely on Ade Ogundeji to stand in for Fowler. Ogundeji has started to come into his own in his rookie year as he was asked to play a more important role when Fowler was on injured reserve at the midway point of the season.
Ogundeji and fellow rookie Richie Grant did not play in Charlotte last weekend as both were dealing with ankle injuries. However, that won't be the case for either this Sunday as both were cleared to play after a full week's participation.
2. Updating the secondary's rotation without Erik Harris
Harris underwent surgery earlier this week after suffering a chest injury early in the Falcons game in Charlotte. Arthur Smith said Harris could head to injured reserve soon.
This means the Falcons will, again, have to account for losing another member of its secondary. This won't be as tall a task as losing Isaiah Oliver earlier in the year was simple because the Falcons have already come to rely greatly on Jaylinn Hawkins even with Harris active.
When Hawkins injured his ankle prior to the Dallas game and thus had to miss all of said game, Dean Pees said in the week that followed that he considers Hawkins a starter in this secondary. His emergence softens the blow of Harris' absence. The Falcons will also still have Duron Harmon, too, and likely won't miss a beat between the two. The pairing of Harmon and Hawkins has been a consistent part of this secondary's rotation in 2021, and will only continue to be moving forward with Harris out for the year.
As for the nickel spot, Pees said this week that he views the position as being Grant's, saying the rookie has really "taken over" the spot. Getting Grant back to 100 percent is an important development of the week, especially with Harris injured.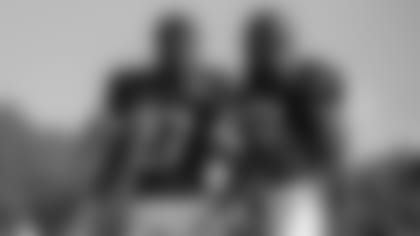 3. Continuing to thrive in the run game
The Falcons have put together three 100-plus rushing yard games in a row. That's a major development for this offense. They've been less one-dimensional in the last three games as they've been all season. And the run game couldn't have started to click at a better time.
Smith said when it gets to this point of the season and you're in games that have postseason repercussions, being able to run the ball effectively is of the utmost importance. This will continue to be the case for the Falcons on Sunday against the 49ers.
Smith and offensive coordinator Dave Ragone commended the offensive line for their improvements in run blocking. Smith said the group has really taken ownership of their role in the run game. He commented on the work they've put in to be better, and how they really stuck with the plan he wanted to establish for them from the beginning. Smith simply said the run game is looking more and more like what he envisioned it looking in Atlanta.
San Francisco's run defense ranks just above Carolina's entering Week 15. Can the Falcons put together a rushing performance similar to last Sunday? We'll see. It would continue to mean a lot to this entire offensive operation if they can.
4. Winning the turnover battle
We saw firsthand on Sunday how important this was to keeping the Falcons lead over Carolina intact. And even in the loss to Tampa Bay the week before we say how a timely turnover could be the difference in keeping Atlanta in a game.
The Falcons have two pick-sixes in the last two games, one from Marlon Davidson against the Bucs and one from Mykal Walker against the Panthers. AJ Terrell continues to break up passes left and right, and Grady Jarrett fell on a fumbled snap. Speaking of the Falcons defensive front, they made Cam Newton and PJ Walker uncomfortable last Sunday. Though they only accounted for one sack, it was obvious they were affecting the pocket in ways that won't show up in a stat sheet but still mean a lot to the game itself. Continuing to make any quarterback as uncomfortable as possible will be vital for this defense, particularly this Sunday.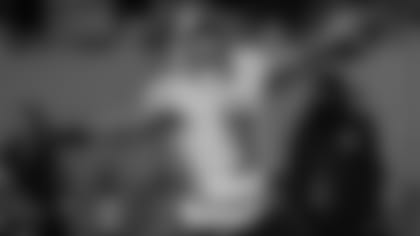 5. Playoff implications
Saying the word "playoffs" is almost taboo, but we can't talk about this game without talking about what it would mean for either team to win it. It means just as much for the 49ers as it does the Falcons just with where each team stands right now as well as how things are shaking out league-wide.
As of this moment, the 49ers are the No. 6 seed in the postseason NFC hunt. The Falcons are on the bubble at No. 10. San Francisco is 7-6 and third in the NFC West. Atlanta is 6-7 and second in the NFC South. This is a must-win game for both teams.
With a win in San Francisco, the Falcons could absolutely keep their playoff hopes alive. But so could the 49ers. This game has a lot of postseason implications. The Falcons could would still be on the bubble even in a loss, but a win would make things very interesting as the final quarter of the season moves forward.
Seeing how this game affects those playoff standings is absolutely something to keep an eye on throughout Sunday and the days that follow. Falcons Final Whistle | A Postgame Podcast
Break down the hottest topics surrounding the Atlanta Falcons and how they can impact the team's success with Atlanta Falcons Insiders Scott Bair, Tori McElhaney and Kris Rhim. Like and subscribe to join us for the lively debate on Falcons Final Whistle.
Welcome to Falcons Final Whistle – an Atlanta Falcons football postgame podcast during the season that shifts gears in the offseason to answer a pressing question about the team's future each week through free agency, the NFL Draft and the offseason program.