The Atlanta Falcons are conducting a thorough search to find their next head coach.
Team president and CEO Rich McKay is primarily overseeing the search and will consult trusted advisors before he and Falcons owner Arthur Blank reach a decision. It's unclear exactly how long this process will take, but there are already some candidates who have been linked to the Falcons.
As Atlanta continues to go about its search, we'll compile some of the more notable facts and information about each candidate reportedly in the running for the Falcons' opening.
Joe Brady
Current title: Carolina Panthers offensive coordinator
Brady just completed his first season as Panthers offensive coordinator, but he is viewed as a fast-rising head coach candidate with a very sharp offensive mind. Prior to joining Carolina, Brady was the passing game coordinator and wide receivers coach for the LSU Tigers, who won the national championship behind one of the most accomplished offenses in college history. Brady's NFL start came with the New Orleans Saints, where he spent two seasons as an offensive assistant learning from head coach Sean Payton.
10 notable players coached
QB Teddy Bridgewater
RB Christian McCaffrey
WR D.J. Moore
WR Robby Anderson
QB Joe Burrow
WR Ja'Marr Chase
WR Justin Jefferson
QB Drew Brees
WR Michael Thomas
RB Alvin Kamara
Overall team and unit success while in prominent role
Carolina Panthers OC (2020)
Yards per game: 349.5 (NFL rank: 21)
Points per game: 21.9 (24)
Explosive plays: 101 (14)
First downs per game: 20.9 (21)
Offensive Pro Bowlers: 0
Yards per game: 568.4 (CFB rank: 1)
Points per game: 48.4 (1)
Explosive plays: 303 (1)
First downs per game: 27.9 (2)
Notable coaches worked under
Ed Orgeron – head coach
Steve Ensminger – offensive coordinator
Sean Payton – head coach
Pete Carmichael – offensive coordinator
James Franklin – head coach
Joe Moorhead – offensive coordinator
John Donavan – offensive coordinator
"He's a very calm human being. He doesn't get rattled. He's able to focus. When he makes a correction, I think he's a disarming guy who doesn't offend anybody. Yet, by the same token, I think he's not afraid to let them know when they haven't done things the way he wants them done. He's got a burning desire to be as good as he can be." Former William & Mary offensive coordinator Kevin Rogers told Alaina Getzenberg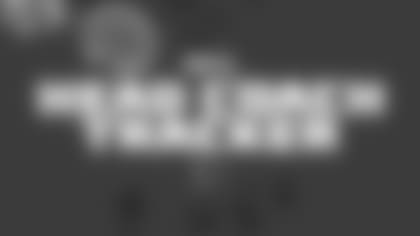 Get the latest updates!
Click below for a collection of names being reported as candidates for the Atlanta Falcons' open head coach position