The Atlanta Falcons are conducting a thorough search to find their next head coach.
Team president and CEO Rich McKay is primarily overseeing the search and will consult trusted advisors before he and Falcons owner Arthur Blank reach a decision. It's unclear exactly how long this process will take, but there are already some candidates who have been linked to the Falcons.
As Atlanta continues to go about its search, we'll compile some of the more notable facts and information about each candidate reportedly in the running for the Falcons' opening.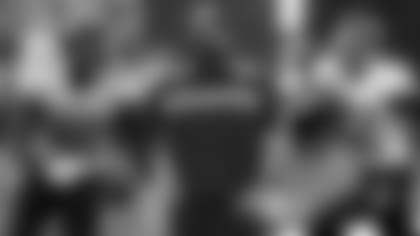 Arthur Smith
Current title: Tennessee Titans offensive coordinator
Smith has been with the Titans organization for 10 years, and he's spent the last two as the team's offensive coordinator. Prior to his promotion, Smith was Tennessee's tight ends coach from 2015-18. He has also served as the Titans' assistant tight ends coach, offensive line/tight ends assistant, offensive assistant/quality control coach and defensive assistant/quality control coach. Smith began his NFL career as a defensive quality control coach in Washington, a role he occupied for two years, and he also gained some experience as a college scouting assistant during that time as well. Smith is among the coaching candidates who also played the game; he was an offensive lineman for the North Carolina Tar Heels.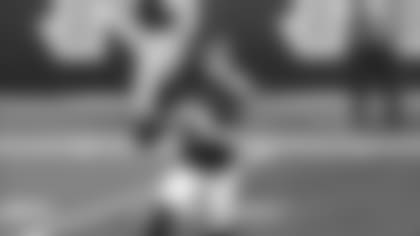 10 notable players coached
QB Ryan Tannehill
RB Derrick Henry
WR A.J. Brown
TE Delanie Walker
TE Jonnu Smith
WR Corey Davis
TE Luke Stocker
TE Anthony Firkser
WR Adam Humphries
TE MyCole Pruitt
Overall team and unit success while in prominent role
Tennessee Titans (2019-20)
Yards per game: 396.4 (NFL rank: 2)
Points per game: 30.7 (4)
Explosive plays: 115 (8)
First downs per game: 23.8 (4)
Offensive Pro Bowlers: 2 (RB Derrick Henry, WR A.J. Brown)
2019 team record: 9-7 (Lost in conference championship)
Yards per game: 362.8 (12)
Points per game: 25.1 (10)
Explosive plays: 137 (3)
First downs per game: 19.8 (17)
Offensive Pro Bowlers: 4 (RB Derrick Henry, QB Ryan Tannehill)
Notable coaches worked under
Mike Vrabel – head coach
Mike Mularkey – head coach
Ken Whisenhunt – head coach
Mike Munchak – head coach
Matt LaFleur – offensive coordinator
Terry Robiskie – offensive coordinator
Jason Michael – offensive coordinator
"I don't like to talk much about my dad, cause like I've said before I've never really thought any of his success was mine. You talk about leadership and management, we talk all the time. We talk several times a week, at night on my way home from work, some of the best conversations I think I have all week about life and different issues. But he's been a great father to me, so it's more that relationship. A lot of it's just observing, listening. I think I've been exposed to a lot of things growing up that weren't normal, but you didn't know any different. So, I've been very fortunate in that regard." Arthur Smith on growing up with his father, the founder and CEO of FedEx.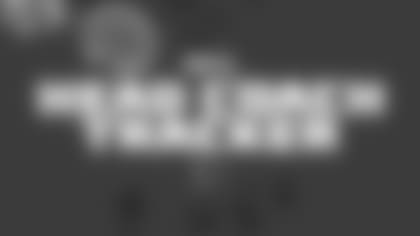 Get the latest updates!
Click below for a collection of names being reported as candidates for the Atlanta Falcons' open head coach position