The Atlanta Falcons are conducting a thorough search to find their next general manager.
Team president and CEO Rich McKay is primarily overseeing the search and will consult trusted advisors before he and Falcons owner Arthur Blank reach a decision. It's unclear exactly how long this process will take, but there are already some candidates who have been linked to the Falcons.
As Atlanta continues to go about its search, we'll compile some of the more notable facts and information about each candidate reportedly in the running for the Falcons' opening.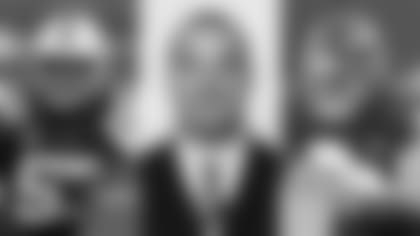 Morocco Brown
Current title: Colts Director of College Scouting
Brown is in his fifth year as the director of college scouting in Indianapolis. In recent years, the Colts have received rave reviews for their draft selections, which have become a core part of their roster. Prior to joining Indianapolis, Brown spent two seasons as the vice president of player personnel with the Cleveland Browns from 2014-15. Before his role with Cleveland, Brown was in Washington for six seasons as the team's director of pro personnel from 2008-13. Brown's first meaningful major role came with the Chicago Bears, when he spent seven years as the team's assistant director of pro personnel from 2001-07.
Notable players acquired during time with team
OG Quenton Nelson – via draft
LB Darius Leonard – via draft
C Ryan Kelly – via draft
RB Jonathan Taylor – via draft
S Julian Blackmon – via draft
WR Michael Pittman Jr. – via draft
LB Anthony Walker – via draft
RB Marlon Mack – via draft
LB Bobby Okereke – via draft
CB Rock Ya-Sin – via draft
DT Danny Shelton – via draft
RB Duke Johnson – via draft
OG Joel Bitonio – via draft
QB Johnny Manziel – via draft
LB Christian Kirksey – via draft
WR Dwayne Bowe – via free agency
DB Tramon Williams – via free agency
WR Taylor Gabriel – via free agency
OL Trent Williams – via draft
TE Jordan Reed – via draft
QB Kirk Cousins – via draft
LB Ryan Kerrigan – via draft
WR Pierre Garcon – via free agency
DT Chris Baker – via free agency
LB Perry Riley – via draft
Overall team success while in prominent role
Indianapolis Colts (20016-20)
Record: 40-40 (.500)
Best season: 2020 (11-5 record)
Pro Bowlers: 14
Darius Leonard: 2018 AP Defensive Rookie of the Year
Cleveland Browns (2014-15)
Record: 10-22 (.312)
Best season: 2014 (7-9 record)
Pro Bowlers: 7
Washington Football Team (2008-13)
Record: 36-60 (.375)
Best season: 2012 (10-6 record, lost wild card)
Pro Bowlers: 18
Other notable information
Brown has 20 years of experience in the NFL, but he's also got experience playing football. At North Carolina State, Brown played linebacker from 1994-98. He was named team captain as a senior and became the only player in team history to lead the Wolfpack in tackles for three consecutive seasons. Brown was a two-time Honorable Mention All-ACC linebacker during his college career.
"I look forward to when the draft is over, and the player is on your team. He's an Indianapolis Colt. Then, you get to see the process, starting with rookie minicamp and how this guy is going to mold in with the rest of the team and really help and impact your team now. Because, some of this can be a little bit of a show. Is he this guy? Is he fit for this team? Who's going to pick this guy, here? But you always have to keep in mind the fact that once you select him, he's one of ours then. So, you've got to project it out that way." – Morocco Brown on what he looks forward to during the draft.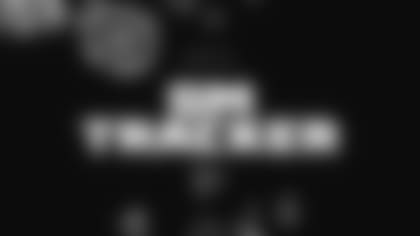 Get the latest updates!
Click below for a collection of names being reported as candidates for the Atlanta Falcons' open general manager position