The Atlanta Falcons are conducting a thorough search to find their next general manager.
Team president and CEO Rich McKay is primarily overseeing the search and will consult trusted advisors before he and Falcons owner Arthur Blank reach a decision. It's unclear exactly how long this process will take, but there are already some candidates who have been linked to the Falcons.
As Atlanta continues to go about its search, we'll compile some of the more notable facts and information about each candidate reportedly in the running for the Falcons' opening.
Anthony Robinson
Current title: Atlanta Falcons director of college scouting
Robinson is in his second season as the Falcons' director of college scouting and has worked in the team's personnel department for 13 seasons. He began his career in May of 2008 working as a scouting assistant for the Falcons for three seasons before being elevated to Southeast area scout and Eastern regional scout in 2016.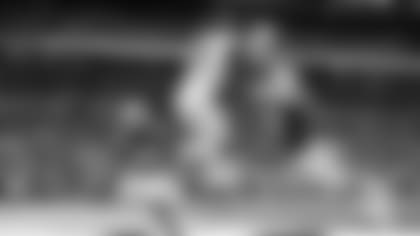 Notable players acquired during time with team
WR Julio Jones – via draft
C Alex Mack – via free agency
DT Grady Jarrett – via draft
K Matt Bryant – via free agency
RB Devonta Freeman – via draft
WR Calvin Ridley – via draft
WR Mohamed Sanu – via free agency
FB Patrick DiMarco – via free agency
DB Desmond Trufant – via draft
DB Ricardo Allen – via draft
T Jake Matthews – via draft
RB Tevin Coleman – via draft
DE Vic Beasley – via draft
LB De'Vondre Campbell – via draft
TE Austin Hooper – via draft
LB Deion Jones – via draft
S Keanu Neal – via draft
DE Takk McKinley – via draft
LB Foye Oluokun – via draft
WR Russell Gage – via draft
CB Isaiah Oliver – via draft
DE John Cominsky – via draft
DB Kendall Sheffield – via draft
T Kaleb McGary – via draft
G Chris Lindstrom – via draft
DB A.J. Terrell – via draft
Overall team success while in role
Atlanta Falcons (2008-present)
Record: 113-92 (.551)
Best season: 2012 (13-3 record, lost NFC Championship Game)
Other notable information
Robinson's path to the NFL was anything but easy or traditional. It started with a phone call (actually dozens and dozens) to the Baltimore Ravens' personnel department. Robinson wanted to talk to someone – anyone – about how to break into scouting.
"I used to call Eric DeCosta and leave a message every day," Robinson said. "Hi, my name is so-and-so, I want to get into scouting, what do I need to do? I'll come work for free – and finally he got tired of me calling. He didn't say he did, but I know he did. I treated it like an interview."
DeCosta told Robinson that he needed to go back to school, earn his degree, and get back around coaching. "I'm pretty sure when I left that he thought, 'I will never hear from him again,'" Robinson said.
Robinson took DeCosta's advice to heart. He enrolled at Florida State and got his degree in sports management. He coached high school football for a season before joining Florida State as a student assistant, coaching the wide receivers for two seasons. He kept in touch with DeCosta the whole time and eventually landed an internship with the Ravens.
"He helped me out," Robinson said. "I will never forget that."
"I've always been intrigued with the aspect of coming up with a vision and a plan for your team and what you want it to look like, and then going out and evaluating those guys and bringing those type of players in – and go chase championships." – Anthony Robinson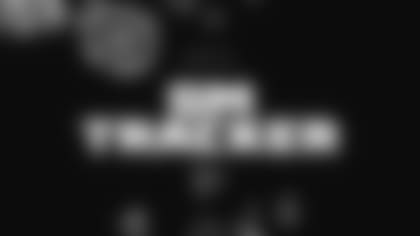 Get the latest updates!
Click below for a collection of names being reported as candidates for the Atlanta Falcons' open general manager position