We're four games in and the Falcons are sitting at 0-4 with a division foe coming into town on Sunday. If there was rating for readiness with NFL games, I'd say this one would be DEFCON 1 without even blinking. Every game is important, but the Falcons must have this one.
That said, here are three things I liked and three not-so-much from the the Falcons' 30-16 loss to the Packers on Monday night. At the end, I follow it all up with a sneak peek at the Carolina Panthers.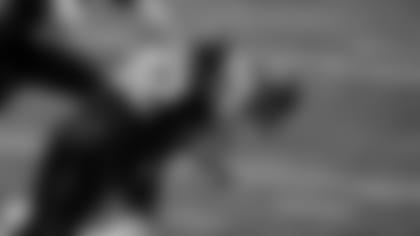 1. Reps for Charles Harris: Back in May, the Falcons traded a 2021 seventh-round draft pick to the Miami Dolphins for defensive end Charles Harris. The move didn't get a ton of attention, probably because in three seasons with the Dolphins, the former first-round pick out of Missouri tallied just 3.5 sacks.
But in just two games with the Falcons, Harris has registered a sack in each game he's played in – and that's worth noting. The Falcons struggled to get to the quarterback consistently in 2019, registering just 28 sacks, which was 29th out of the 32 teams in the league.
Can Harris make it three in a row against the Panthers?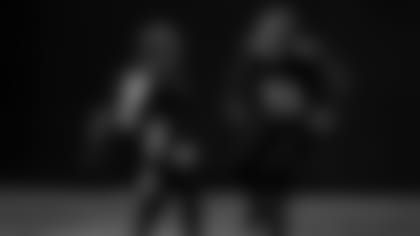 Well, now I want to see more carries for Brian Hill. The fifth-year back out of Wyoming is basically getting 4-5 carries a game and averaging about 5 yards a carry. Officially, Hill has 19 attempts for 94 yards and a touchdown. He also has seven catches for 54 yards (about 8 yards per catch). Those are pretty good averages for a guy who has decent size and, I think, is even quicker than Todd Gurley.
Speaking of Gurley, the former Georgia Bulldog definitely has a nose for the end zone when the Falcons are in the red zone. In fact, Todd Gurley scored 14 touchdowns last season and 12 were rushing touchdowns, all in the red zone. Once the Falcons get close, get it in No. 21's hands.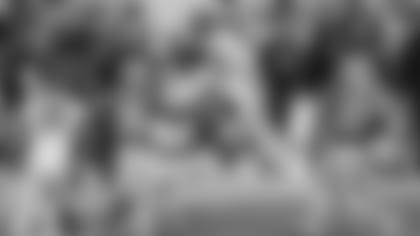 3. Feed Hurst: Not surprisingly, Hayden Hurst is on pace to have a career year. But I'd love to see the Falcons newest tight end see even more balls thrown his way as we progress into the season.
Through four games, Hurst is averaging about three receptions and 40.5 yards per game. That projects to be about 48 catches for 648 yards over 16 games. His previous two seasons:
2017: 13 catches for 163 yards and one touchdown
2018: 30 catches for 349 yards and two touchdowns
Right now, Hurst has 13 catches for 162 yards and two touchdowns for the Falcons. And just in case you need a refresher: Austin Hooper's best season in Atlanta was in 2019, when he caught 75 balls for 787 yards and scored six touchdowns. In 2018, Hooper had 71 catches for 660 yards and four touchdowns. Hooper was selected to the Pro Bowl in 2018 and 2019.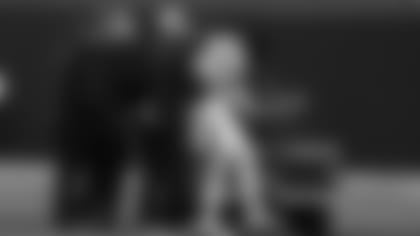 4. Safety hazards: I noted a week ago that the injuries are piling up for the Falcons, but the safety position has been hit the hardest. The Falcons were without starters Ricardo Allen and Keanu Neal for the Packers game and then lost a third starter – Damontae Kazee – during the game for the season. Kazee suffered a torn Achilles during 30-16 loss on Monday night and has been placed on injured reserve. In addition to losing Kazee, rookie safety Jaylinn Hawkins left the game due to injury and did not return.
It's hard enough losing one starter at any position, let alone all three and a backup. There is some optimism, though. On Tuesday, coach Dan Quinn said both Allen and Neal were "trending in the right spot."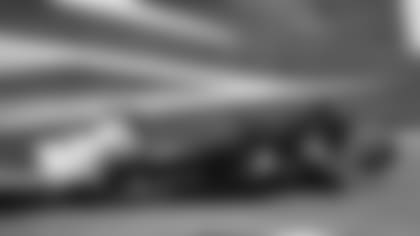 5. Protection problems: Through the first three games of the season, the offensive line did a good – not great – job of protecting Matt Ryan. And then Week 4 happened.
Week 1: Sacked twice by Seahawks
Week 2: Sacked once by Cowboys
Week 3: Sacked twice by Bears
Week 4: Sacked four times by Packers
I bring it up because protection has been an issue for the Falcons the last two seasons. In 2018, Ryan was sacked 42 times. Then, in 2019, Ryan was sacked 48 times. When Matt Schaub played in place of Ryan against the Seahawks in Week 8 last year, he was sacked twice – making the total number of sacks surrendered 50.
Despite the four-sack setback against Green Bay, the Falcons are on pace to surrender 36 sacks over 16 games, which would be an improvement.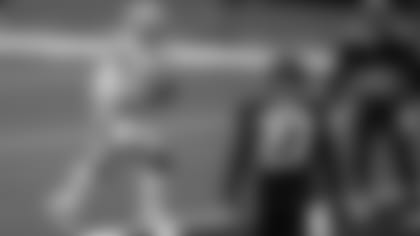 6. (Still) too many yards and points allowed: For as bad as things have been on the defensive side of the ball for the Falcons so far in 2020, it really could be worse. Don't believe me? Go watch some Cowboys and Seahawks games and maybe you'll understand where I'm coming from. Don't get me wrong, the Falcons defense is still not great, Bob.
Total yards per game (four games)
32. Seahawks: 476.8
31. Falcons: 448.3
30. Cowboys: 430.5
Total points per game (four games)
32. Cowboys: 36.5
31. Falcons: 34.5
30. Jets: 32.8
Records for those four teams:
Seahawks (4-0)
Cowboys (1-3)
Falcons (0-4)
Jets (0-4)
The Seahawks are an anomaly right now. Clearly Russell and Wilson and that Seahawks offense have been carrying that team, but something's gotta give eventually if they don't fix that defense. As for the Falcons, even when the offense has been outstanding it hasn't been enough to get this team a win yet.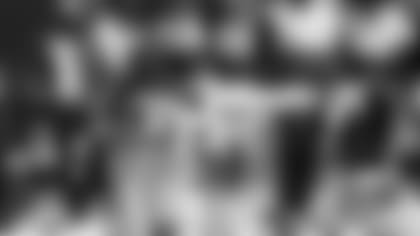 EARLY PEEK AT THE PANTHERS
A lot of people – and I'm mostly talking about members of the media who cover the NFL – didn't know what to make of the Panthers heading into the season, especially with no preseason games.
Remember, the Panthers have a new coaching staff – led by head coach Matt Rhule – and also said goodbye to longtime quarterback Cam Newton and signed Teddy Bridgewater. Oh, and all seven of their 2020 NFL Draft picks were on the defensive side of the ball.
Still, the Panthers have arguably the best all-around running back in the league in Christian McCaffrey and a speedster in receiver Robby Anderson on the outside.
Well, through four games, we're starting to learn a lot about the Panthers – who, by the way, have been without McCaffrey for the last two games after he suffered a high-ankle sprain in Carolina's second game of the year, a 31-17 loss to the Buccaneers. Oddly enough, the Panthers have won both games.
In last week's 31-21 win over the Cardinals, the Panthers managed to control time of possession with scoring drives of 13, nine, 10, eight and 15 plays. That's huge when you're trying to keep Kyler Murray and Co. off the field. And much credit goes to Bridgewater and new offensive coordinator Joe Brady.
The Panthers not only limited Murray in time of possession, but in passing yards. The former No. 1 overall pick threw three touchdowns but was held to just 133 yards passing as the Cardinals finished with 262 yards on offense while running just 55 plays.
I'd expect a similar approach when the Panthers visit Mercedes-Benz Stadium on Sunday.
Get an inside look at the matchup between the Atlanta Falcons and Green Bay Packers with top photos from inside Lambeau Field in Week 4.