Editor's note: This is the 10th and final prospect profile on potential Falcons' first-round draft picks.
Every year there are a handful of rare standout athletes who enter the NFL Draft. This year, that list includes players like Quinnen Williams, Montez Sweat and Cody Ford. But make no mistake, former Florida State defensive end Brian Burns belongs in that group.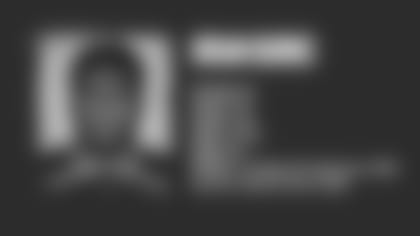 As a prospect coming out of high school, Burns was rated as a four-star prospect and the No. 5 defensive end in his class by the 247 Sports Composite Rankings. He had a strong freshman season for the Seminoles, registering 8.5 sacks in just eight games, but his best season came in 2018, when Burns recorded 15.5 tackles for a loss and 10 sacks.
In total, Burns had 123 tackles, 38.5 tackles for a loss and 23 sacks during his three seasons at Florida State. Burns' production is notable, but it's his unique combination of athletic traits that make him a really fun prospect to think about in the NFL.
How Burns fits in with the Falcons
Falcons coach Dan Quinn likes to say that he's always looking for pass rushers. Through that lens, Burns is a match for Atlanta. Burns doesn't offer much of anything as a run defender, but he's got the length, speed and technical prowess to be an effective rusher off the edge.
Burns is 6-foot-5 and showed up to the NFL combined weighing 249 pounds, which is a bit heavier than he was while playing for Florida State. That size is welcome, though, because the largest concern with Burns is whether he has the mass and strength to play in the NFL. While his weight is a bit of a concern, however, his length is a big asset.
There are pass rushers who have similar length and size, but Burns is remarkably flexible for a player as big as he is. Burns is capable of dropping his shoulder and bending under and around offensive tackles in a manner that doesn't seem possible. And just as quickly as he can compact himself, Burns can unleash his length to make plays that smaller pass rushers couldn't.
Burns isn't just a long edge defender, though, he might be the quickest player to the quarterback in this draft class. The speed at which Burns can get into an opposing team's backfield is mind-blowing at times.
Sometimes, Burns can run himself out of a play before it really even begins. That's how fast he plays. Burns' speed will be somewhat mitigated in the pros, but he still has the potential to disrupt even quick-timing plays that have become more prominent in the NFL.
Unlike a lot of players coming out of college, Burns doesn't appear to be a one-trick pony. In a lot of ways, it's his complementary inside moves that are his most effective pass-rush tools.
Because Burns is so explosive off the snap, tackles have no choice but to take away the outside first. Burns' development of inside counter moves was prevalent on film, and he has impressive cross-chop and inside spin moves. He doesn't always get home with these counters, but it's a really positive sign that he's already practicing them in game action.
Burns isn't an overly versatile player. He won't be much of an asset as a run defender, and there are plays when Burns gets trapped by a blocker and doesn't put up too much of a fight. But if the Falcons are solely concerned with finding a potentially dominant pass rusher, Burns has the ability to become one.
"Brian Burns is a special prospect with dynamic range, explosive qualities and terrific length/polish as a pass rusher. Burns brings one of the finest pass rushing skill sets to the table in recent years and his explosiveness and developed hand usage should help him provide his team with impact pass rush from day one. Burns would be well served to fill out his frame to be a more well-rounded player, but he's got game-changing qualities." – Kyle Crabbs, The Draft Network