Editor's note: This is the eighth of 10 prospect profiles on potential Falcons' first-round draft picks that will run here on AtlantaFalcons.com every Tuesday and Thursday leading up to the NFL Draft.
This year's class of defensive tackles is much better than what's often available in any typical NFL Draft. Yet despite quality top-end talent and desirable depth, this defensive tackle class has been in the shadow of Quinnen Williams from the very start.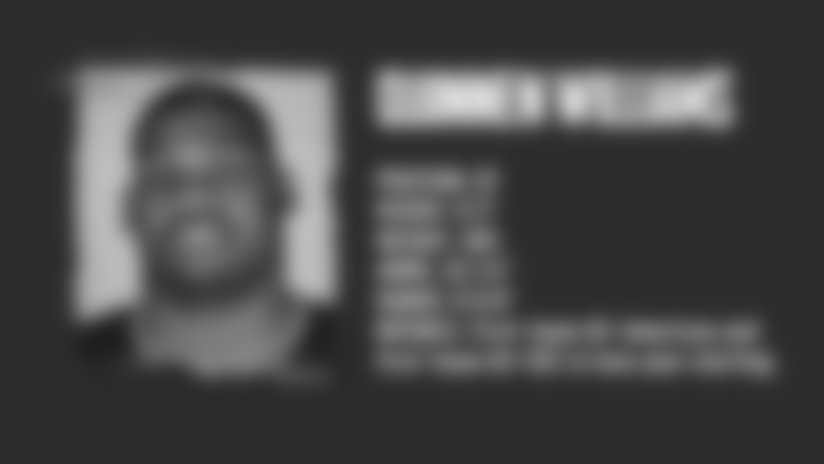 Rated a 4-star prospect coming out of high school by 247Sports' Composite Rankings, Williams was redshirted during his first season at Alabama. In his second season, Williams played in every game as part of the defensive rotation and totaled 6.5 tackles for a loss and two sacks. In Year 3, Williams became a dominant force in college football.
In his final season with the Crimson Tide, Williams recorded 71 tackles, 19.5 tackles for a loss and eight sacks. Williams recorded a sack in each game during a five-game stretch in 2018, finishing with 6.5 sacks in that span. But it's not the stats that have people so excited about Williams' future.
How Williams fits in with the Falcons
Williams is an absolute load to handle for any offensive lineman. Not only does Williams have incredible strength, allowing him to stack blocks and take on double teams, but he's exceptionally quick off the line and tireless when chasing a play.
Seemingly the only flaw to find in Williams at this point is his lack of starting experience. But in the one year Williams was a starter, he was a revelation.
Let's start with Williams as a run defender. Double teams were often the norm for Williams in 2018, but in the rare occasions he did face a single blocker he almost always took advantage. Williams has strength but doesn't rely on strength alone, which is important. He makes very good use of his hands and often has a plan in mind when the ball is snapped.
This led to Williams being in position to make a play more often than not. His ability to control his engagement with an offensive lineman and shed that block to make a play is incredible.
Several times throughout the season, Williams essentially beat a running back to his landmark, and he did it while pushing someone weighing close to 300 pounds backwards all the while. Williams' combination of virtually every physical trait is just unfair.
As a pass rusher, Williams might be even more frightening. His mobility and athleticism is equal to his strength, allowing Williams to attack any weakness an opponent might have.
On most plays, Williams drew the attention of two blockers, leaving the rest of Alabama's defensive line in a one-on-one situation. That in and of itself makes Williams valuable, but he was actually adept at splitting double teams and making plays.
The final tool that makes Williams a complete prospect is his instinct and football intelligence. Aware of his physical advantage over most players, Williams showed signs of influencing plays to his team's advantage.
On the play below, Williams looks to be clearly in the A gap between the center and the left guard, leaving a fairly big lane for LSU's quarterback to escape through. The minute he takes a step in that direction, however, Williams rips across the center's body and earns the sack.
Williams is expected to go well before the Falcons pick at No. 14, and he's been discussed as a potential top-three pick throughout much of the draft process. If the Falcons believe they are one major piece away from become title contenders, however, Williams is one of the few players who could be worth a king's ransom.
"Quinnen Williams features the same toolbox of traits that we've seen in other recent Alabama defensive lineman but taken to another level across the board. He dominates with a rare blend of quickness, power, flexibility, processing skills and technique that make him primed for a sensational career as a standout playmaker. While his skill set is optimally suited to serve as a three-technique in a 4-3 alignment, Williams can lineup anywhere on the interior or even occasionally at 5-technique, making him a versatile defender. Williams has the upside to become one of the NFL's best defensive linemen and cornerstone of a franchise. He is worthy of a high selection in any draft." – Joe Marino, The Draft Network