Editor's note: This is the seventh of 10 prospect profiles on potential Falcons' first-round draft picks that will run here on AtlantaFalcons.com every Tuesday and Thursday leading up to the NFL Draft.
There are a number of offensive tackles who may go in the first round of this year's NFL Draft and Andre Dillard is likely among them. Although he may not have the name recognition of a player like Jonah Williams or Jawaan Taylor, Dillard should excel in the Falcons' zone scheme.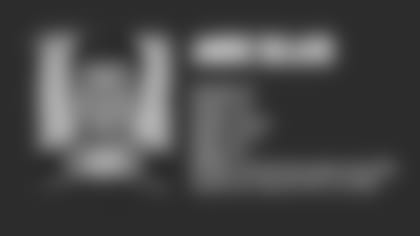 Dillard was only rated a three-star recruit by the 247Sports Composite Rankings when he joined Washington State, but he became a full-time starter at left tackle by his redshirt sophomore season. The 6-foot-5, 315-pound tackle started his final 39 games at Washington State, and he was named first team All-Pac-12 as a senior.
During the three seasons Dillard was a starter, Washington State attempted 2,054 passes, the most of any college football team. Given those number of reps, it's no surprise that Dillard is already a very competent and confident pass blocker. He will have a bit of a learning curve as a run blocker, but he's got a lot to offer right out of the gate.
How Dillard fits in with the Falcons
Matt Ryan was sacked 42 times last season, tied for the eighth-most in the NFL. The Falcons don't want to see that trend continue, and they could instantly upgrade their pass protection with Dillard, who is one of the finest pass blockers in this draft.
In addition to his technique and intelligence, Dillard possesses great athleticism at the tackle position. He proved just how athletic he was at the combine, running the 40-yard dash in 4.96 seconds, the fourth-fastest time for a lineman. He also posted a 118-inch broad jump, leading all linemen at the combine.
Dillard puts that athleticism to use on the field in a way that looks entirely natural. He appears effortless in the way he counters opposing edge rushers.
Possessing the athleticism to seal off the edge against speed rushers as well as balance and strength to fend off some bull rushes, Dillard should be prepared to handle some of the more difficult aspects of the NFL.
Dillard was given plenty of opportunities to make blocks in space while at Washington State, and it's an aspect of his game that shines. Impacting plays at the second level is not something that will be foreign to Dillard in he ends up in Atlanta.
As Dillard becomes more comfortable as a run blocker, he should become even more effective at blocking while on the move instead of mirroring as he does in pass protection. He has already shown an eagerness to find the next defender.
There are more well-rounded tackles in this draft class, but Dillard might have the highest upside as a pass protector. Couple that with his rare athletic ability and flashes of strength, and Dillard has a very good foundation for an NFL team to work with.
"Talented four-year starter at left tackle with outstanding feet who offers an instant athletic upgrade for teams getting battered from the blind-side. Because of his scheme, Dillard will be a little behind in terms of his feel for set points and firing off the ball in the run game. While he could play with a little more ferocity as a finisher, he has the athletic ability to make all the blocks and the protection talent to become a good, early starter on the left side." – Lance Zierlein, NFL.com