Editor's note: This is the first of 10 prospect profiles on potential Falcons' first-round draft picks that will run on Tuesdays and Thursdays leading up to the NFL Draft.
For the second consecutive offseason, the Atlanta Falcons have a need at defensive tackle heading into the draft. This year, however, there are a plethora of talented interior defensive linemen entering the NFL.
Ed Oliver is among the best of them.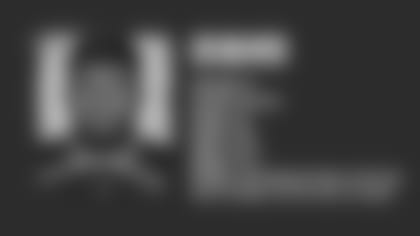 Oliver picked Houston over blue-blood programs
Coming out of Westfield High School in Texas, Oliver was rated a five-star prospect and the sixth-best prospect in the country by 247Sports' composite rankings. Oliver was ranked ahead of other notable draft prospects like Nick Bosa, Jonah Williams and Jeffery Simmons.
Despite receiving heavy attention from blue-blood schools like Alabama, Texas A&M, Oklahoma and Texas, Oliver chose to stay in his hometown and committed to Houston. While certainly well known to fans who follow college recruiting closely, Oliver's national breakout performance came late during his freshman season.
Oliver was a key player in Houston's victory 36-10 victory against Louisville, which entered the game ranked No. 3 in the AP Poll and No. 5 by the College Football Playoff Committee. Eventual Heisman Trophy winner Lamar Jackson was sacked a total of 11(!) times, and Oliver had a dominant performance with six tackles, including three for a loss, two sacks, two pass defenses and a forced fumble.
That performance was not a fluke by Oliver, he has the ability to take over a game in the way that only the best defensive tackles do.
How Oliver fits in with the Falcons
Oliver is a natural 3-technique in the NFL, where his explosiveness would be put to best use in a one-gap scheme, but he was tasked with playing nose tackle at Houston. Despite playing out of position, Oliver's strength and staggering quickness allowed him to thrive. During his three seasons at Houston, Oliver recorded 192 tackles, 53 tackles for a loss, 13.5 sacks, 11 pass defenses and five forced fumbles.
Some will downplay Oliver's stats by saying he compiled most of them against non-Power 5 competition, but when playing highly talented opponents he did not look out of place.
Oliver played against six Power 5 teams during his three seasons at Houston, including games against Oklahoma and Louisville. In those games, Oliver had 40 tackles, nine tackles for a loss, four sacks, three pass defenses and two forced fumbles.
At 6-foot-2 and 287 pounds, Oliver is among the undersized defensive tackles that have become more common after the success of players like Aaron Donald and Grady Jarrett. Like those two players, Oliver has exceptional quickness and explosiveness relative to his size. He can beat offensive linemen to the point of attack with ease and be a disruptive force in the backfield.
That quickness is also apparent on passing downs. A number of his sacks look just way too easy, like he and the offensive lineman are playing at two different speeds.
On the sack below, even Jackson, one of the most dangerous athletes with the ball in his hands, can't react quickly enough to evade Oliver.
But while he isn't 300 pounds, Oliver is surprisingly strong and can hold his own against double teams. Remember, he played nose tackle at Houston. He's got plenty of experience facing double and triple teams.
Despite that constant attention, Oliver used his superior technique and leverage to dictate engagement with an offensive lineman. Instead of getting locked down and driven by a lineman, Oliver would often knock him off balance, keep his eyes in the backfield and shed the block to make a good play.
The other element of Oliver's game that would make him attractive to the Falcons is his relentless style of play. Very rarely is Oliver ever knocked out of a play to the point of quitting. His athleticism is even more apparent in the open field, and he simply does not give up on any play regardless of where the ball is on the field.
Pairing Oliver with Grady Jarrett at defensive tackle would give the Falcons' a ferocious interior pass rush. And, given his experience at nose tackle, Oliver might be more equipped to defend the run than some might think. Regardless, his pass-rush abilities should provide plenty of positives while he does adjust to the NFL.
"Ed Oliver's ability to penetrate with quickness off the snap and utilize his hands to play through contact makes him an ideal fit as a three-technique in a 4-3 alignment. While he lacks size, Oliver plays with tremendous leverage and offers the play strength needed to exchange power on the interior. By year three, Oliver has the upside to become one of the NFL's premier defensive playmakers against the run and pass." – Joe Marino, The Draft Network