Editor's note: This is the second of 10 prospect profiles on potential Falcons' first-round draft picks that will run on Tuesdays and Thursdays leading up to the NFL Draft.
The Atlanta Falcons signed guards James Carpenter and Jamon Brown this offseason, addressing a key team need on the interior of the offensive line. Those moves, however, won't stop the Falcons from looking at bolstering the offensive line further in the draft, as general manager Thomas Dimitroff told reporters at the University of Georgia's pro day.
Offensive tackle is certainly a position the Falcons may take a long, hard look at in this draft. If they decide to address that position with their No. 14 pick in the first round, Florida tackle Jawaan Taylor could be a good option.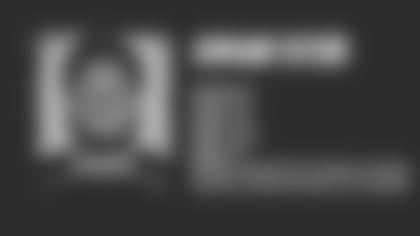 Despite being ranked as only a three-star recruit by 247Sports' composite rankings coming out of high school, Taylor was recruited by some notable schools, including Miami, Georgia, Clemson and Ohio State. He chose to stay in his home state and attend Florida.
Taylor was the only freshman to play on Florida's offensive line in 2016, and he was the starting right tackle for 12 of the team's 13 games. He maintained that starting right tackle role throughout his college career, becoming an anchor for one of the SEC's top offensive lines.
At 6-foot-5 and 313 pounds, Taylor has a really desirable blend of strength and athleticism. He's quick enough to cut off speed rushers around the edge and powerful enough to withstand bull rushes and move people out of gaps as a run blocker.
How Taylor fits in with the Falcons
Dimitroff has often expressed how difficult he believes it is for an offensive lineman to succeed in the NFL right out of college. The differences in the way the game is played at the two levels is likely greatest in the trenches.
That being said, the Falcons could use someone with Taylor's potential in the mix during training camp. Atlanta signed Ty Sambrailo to a three-year extension this offseason, but he hasn't been a long-time starter during his career.
Drafting Taylor would give the Falcons another option at either guard or the right tackle spot. Atlanta struggled in short-yardage situations, and they've added size with the signings of Carpenter and Brown. Taylor would offer an upgrade in that area as well, as he succeeded in driving talented SEC defenders off the ball.
Matt Ryan was also the eighth-most sacked quarterback in 2018, and one of the Falcons' main priorities is to keep their star quarterback upright. Taylor's experience going one-on-one with some high-caliber pass rushers like Montez Sweat and Josh Allen could help him navigate the transition to the NFL.
Like any offensive lineman coming out of college, Taylor is still raw in some aspects of his game. While his technique did improve during each of his three seasons with the Gators, he will be susceptible to elite speed or to well-time counter moves.
Against some of the faster edge rushers in college, Taylor overset to the outside and would leave a lane back to the inside. NFL players will take advantage of that.
Taylor is athletic enough to play in the Falcons' zone scheme and has offers plenty of tools for an NFL coach to work with.
"Throwback right tackle with adequate foot quickness for pass-protection duties and above-average size and nastiness to fit the "road grader" model. Taylor strains to cave, kick or drive his opponent out of the way. His feet are good enough to slide out on speed rushers and redirect them past the pocket, but his hustle to protect his edge will expose him to inside moves from power counters. He'll need technique work in the run game and has to keep his weight in check, but he should be an early starter at right tackle or guard with a positive impact on the run game right away." – Lance Zierlein, NFL.com