There's a lot that could – and probably will – change from now until the first depth chart of the regular season is released, but this at least gives us a first glimpse of where the roster stands to this point.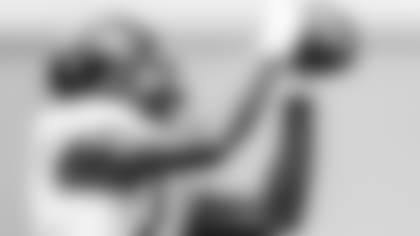 Let's start with the offense:
Wide receivers (13): There weren't any questions regarding who the Falcons' starters would be at this position, rather it was more about how the group shakes out behind Julio Jones and Mohamed Sanu. Going into his fourth season with the Falcons, Justin Hardy is listed behind Jones. Hardy has caught seven touchdown passes in his career and has proved to be a reliable asset to the unit. Behind Sanu sits rookie Calvin Ridley, Atlanta's first-round draft pick. Ridley has impressed since his arrival back in May. His speed and route-running ability stands out above all, as does his work ethic. Ridley has yet to take a snap in an NFL game so this next month that includes four preseason games could be critical for the young receiver to be ready to go come Week 1. Marvin Hall fills the fifth receiver role, backing up Hardy on the depth chart. Hall appears to be more comfortable in the offense this year and is ready to embrace any role asked of him.
Offensive line (16): One of the few position battles the Falcons have is at right guard now with the addition of Brandon Fusco. Wes Schweitzer started every game for Atlanta at right guard last season and continues to progress each year he plays. Fusco signed with the Falcons in free agency this spring. Coming to Atlanta from San Francisco, Fusco already had experience in the zone-blocking scheme the Falcons run. As of right now, Schweitzer will be the starting right guard, with Fusco backing him up. The rest of the starting offensive line is the same as it was in 2017 with Alex Mack, Ryan Schraeder, Jake Matthews and Andy Levitre all returning. Ben Garland remains the back up for Levitre at left guard.
Tight ends (6): No surprise here, Austin Hooper is the No. 1 option at tight end. Behind him is veteran Logan Paulsen who Atlanta also signed in free agency this year. Then sits Eric Saubert who is having a strong training camp. Paulsen will be primarily used as a blocking tight end, while Saubert has shown he's capable of being a pass-catching option for quarterback Matt Ryan. Hooper is primed for a big season as he's gone above and beyond to ensure he can take on a bigger role in the offense. Both head coach Dan Quinn and Ryan have talked about the progress Hooper has made this offseason.
Quarterbacks (4): Matt Ryan signed a five-year contract extension this offseason that ensures he stays a Falcon for the foreseeable future. And the Falcons have a reliable backup in Matt Schaub who plays a key role in Ryan's preparation and gameday adjustments. The two have been together for the past two seasons. Kurt Benkert, who is out of the University of Virginia, is the Falcons' third-string quarterback with Garrett Grayson behind him.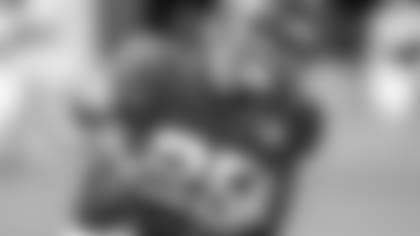 Running backs (6): The Falcons have one of the best running back tandems in the league in Devonta Freeman and Tevin Coleman, who remain the No. 1 and 2 options here. Newcomer Ito Smith checks in at the third running back spot. The Falcons drafted Smith in the fourth round out of Southern Mississippi. What Smith can provide to the team on special teams will be huge for him in terms of earning a spot on the 53-man roster.
Fullbacks (2): In addition to right guard and returner, the fullback battle is the other position battle going on. Ricky Ortiz, out of Orgeon State, appears to have won the job with Luke McNitt backing him up. Ortiz spent last season on the Ravens' practice squad.
Now switching to the other side of the ball.
Defensive line (15): Atlanta's defensive line unit is one of the position groups that has undergone the most changes this offseason. Defensive end Adrian Clayborn and defensive tackle Dontari Poe left via free agency and the team added new players like defensive tackle Terrell McClain and drafted Deadrin Senat. But for the most part, the group was able to keep its core intact. Vic Beasley has switched back to defensive end full time and he and Takkarist McKinley are the starters at defensive end. Grady Jarrett and Terrell McClain are the starters at defensive tackle. McClain is going into his eight season and brings a ton of experience to the group. Behind Jarrett is Jack Crawford, who is now fully healthy after being placed on IR in Week 4 of last season. Brooks Reed and Derrick Shelby have proven to be reliable players for the Falcons, especially in the run game.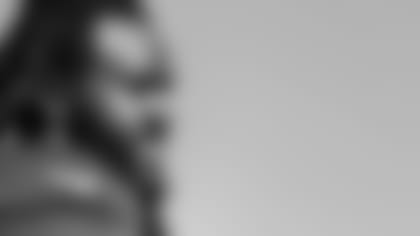 Linebackers (6): Not much has changed at this position with both Deion Jones and De'Vondre Campbell both only entering their third seasons, but Duke Riley has now earned a spot in the starting lineup. After a rookie season that included a knee injury which required him to get surgery, Riley is a player Quinn has said has made a big jump from his first season to now. Behind Campbell sits rookie Foye Oluokun whom the Falcons drafted in the sixth round out of Yale. Oluokon has the versatility Quinn likes in his players – he has experience playing cornerback, safety and linebacker.
Cornerbacks (9): The Falcons locked up their Nos. 1 and 2 cornerbacks last year when they gave both Desmond Trufant and Robert Alford contract extensions. They're both healthy and look as fast as they've ever looked. One of the biggest areas of focus for both of these players this season will be creating more takeaways. Behind Alford and Trufant is Brian Poole and rookie Isaiah Oliver. Poole served as the Falcons' starting nickel cornerback last year – a role that he thrived in. Oliver, Atlanta's second-round draft pick out of the University of Colorado, has all of the intangibles Quinn likes in his cornerbacks. He's got the length and speed to play outside and that's where he's been featured most to this point.
Safeties (7): The duo of Ricardo Allen and Keanu Neal now have two seasons together under their belts. Allen, who recently signed a three-year contract extension, is the quarterback of the defense. While his counterpart Neal, plays a pivotal role in the defense with his ability to run, hit and create turnovers. Damontae Kazee is going into his second season and backs up Allen. Kazee is someone Quinn has said he too has grown a lot from Year 1 to Year 2. The Falcons signed veteran safety Ron Parker this June and he serves as Neal's back up at strong safety.
Special teams (4): Kicker Matt Bryant, punter Matt Bosher and long-snapper Josh Harris are all back and resume their starting roles. The biggest question from a special teams' front this offseason has been who will fill the role at returner? Quinn has put several players in the mix here throughout camp, but as of right now, it appears Hardy has won the job at both punt and kick returner. Ridley will back Hardy up at kick returner while Hall will do the same at punt return.