The 2022 season is finally over. And what a finish we had. The Eagles and Chiefs were awesome in the Super Bowl, with the AFC reps eventually winning out in a finish I hope your kids were watching.
That brings us to the brink of 2023, where we'll have another go at the NFL title. These NFL power rankings will be a mix of evaluating what happened and the potential of what I think is yet to come. So let's get right to it, shall we? Our last NFL power rankings of the year:

Kansas City Chiefs
We're lucky to be alive during the Pat Mahomes era.

Philadelphia Eagles
Somebody had to lose. Still played a great game, guys.

Cincinnati Bengals
Unoriginal thought: Jow Burrow could be the next Tom Brady.

Buffalo Bills
Damar Hamlin is the best.

San Francisco 49ers
Trey Lance didn't become a bad QB because he got hurt. Don't forget that.

Los Angeles Chargers
Struggling under pressure is called Charger-ing.

Dallas Cowboys
Is Dak the problem, or is it somebody higher up?

Jacksonville Jaguars
Trevor Lawrence is apparently pretty good.

New York Giants
Brian Daboll was a well-deserved coach of the year.

Detroit Lions
Remember when you were ready to total Jared Goff's career?



Minnesota Vikings
Results in one-score games don't translate. Minnesota will have to prove itself again.

Pittsburgh Steelers
Mike Tomlin and Kenny Pickett. Good pairing.

Green Bay Packers
A-Rod coming back?? Jordan Love would like to know.

Seattle Seahawks
Geno's back (we'd assume)...back again. Geno's back, tell a friend.

New England Patriots
Just tell us who's calling offensive plays this time around.


New Orleans Saints
Saints got worse when Ryan Nielsen left.

Atlanta Falcons
All that cap space. Gotta spend (and draft) right.

Tampa Bay Buccaneers
How will they do post-Brady?

Carolina Panthers
Help Wanted: A functional QB. Then the Panthers could be good.

New York Jets
When you swing and miss at No. 2, it sets you back.

Tennessee Titans
WARNING: Running backs get old fast. Even the greats.

Los Angeles Rams
Sean McVay might be the coaching version of Superman, but the cap might be his kryptonite.

Cleveland Browns
Still not sure if that Watson guy was worth the trouble.

Las Vegas Raiders
I've never understood why a player would waive a no-trade clause to make his new team worse.

Chicago Bears
Trade Justin Fields at your own peril.

Houston Texans
I covered the 49ers for a flash. DeMeco Ryans is a GREAT coach. Everyone else in that organization needs to let him be great.

Denver Broncos
Can Sean let Russ cook a decent meal???

Indianapolis Colts
Until you have a quarterback (and a coach), you have nothing.

Arizona Cardinals
Where is Kliff Kingsbury again? Not with the Cardinals.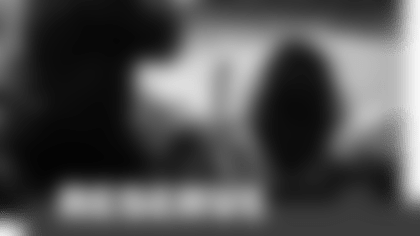 Great value to enjoy Falcons football!
Back for 2023:
Custom exclusive member merchandise
Special Member Pricing
Ticket Payment Flexibility
Ticket Sell Back Program