FLOWERY BRANCH, Ga. -- The Falcons are looking to bounce back from a tough five-day stretch last week.
On Sunday, the Falcons lost to Dallas. On Thursday, they were shutout by New England. The Falcons haven't scored since the fourth quarter of their win in New Orleans two weeks ago. They have been outscored 68-3 since. Things need to change and the Falcons need to get back on track.
With a 4-6 record, the Falcons are still in a playoff conversation, but they won't be if the Jaguars serve them a loss. There's a lot for the Falcons to clean up, particularly offensively.
"We're going to get there. I promise you that. We're going to continue to fight, get out of this thing," Arthur Smith said directly following the loss to New England last week. "It's been obvious. The last two games haven't been good enough. But it's a long season. We've got seven games and we're going to figure this out."
The time to do so is now as the Falcons travel to Jacksonville this weekend to face the Jaguars on Sunday. So, what do we need to keep an eye on this weekend? Let's discuss.
Both Patterson and Jones were listed as questionable for Sunday's game when Friday's injury report came out. Patterson missed last Thursday's game against the Patriots with an ankle injury. He's been limited in practice all week. Jones practiced throughout the week but was also limited on Friday with a shoulder injury.
If both cannot get the green light on Sunday, it will be tough to match their contributions. The Falcons have already seen what a Patterson-less offensive attack looks like as Thursday's game showed just how important Patterson is to the unit's success. As for Jones, he's second on the team in tackles with 92 combined tackles and seven tackles for a loss.
If Jones can't play on Sunday, the Falcons may look to Mykal Walker to fill his shoes. The Falcons could also elevate Dorian Etheridge from the practice squad, too, to fill out depth. As for replacing Patterson again, that could be a bit more difficult as the Falcons would have to take a by-committee approach to making up for his production.
The status of both of these play-makers will be something to watch throughout the weekend and into Sunday.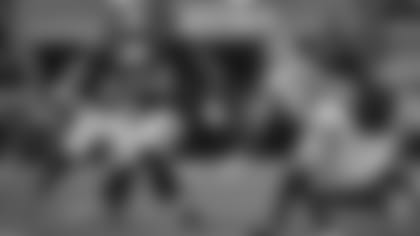 The Falcons have been without the safety since before the Dallas game when he injured his ankle. Atlanta missed his presence in that game, with Dean Pees saying it hurt the Falcons depth to not have Hawkins available. They were able to go back to the drawing board and fill in the holes prior to facing New England, but getting Hawkins back is good news for this defense.
Hawkins said on Friday that he was pleased to get back to work. He was fully participating throughout the entire week, and was cleared to play in Jacksonville on Sunday. It wouldn't be at all surprising to see more of Erik Harris at nickel because the Falcons have Hawkins deep again.
3. The need to put together a complete game
Let's be honest. The Falcons haven't done this yet in 2021. Smith said earlier in the week that it's been a frustrating reason why the Falcons have a current 4-6 record. They've had moments and quarters of consistent play between all three phases of the game, but not an entire game in and of itself. Trying to do so is something the Falcons can strive for against Jacksonville.
"We haven't put together a complete game," Smith said. "We've played - at times - good enough to win four games, but not enough to be on the other side of .500."
Harris said that while it's pretty generic to say so, the Falcons do have to play better collectively.
"For this team to really thrive and to come out of these close games, all three phases have to play well," he said.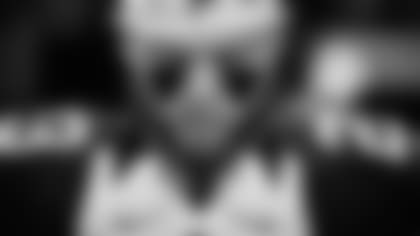 4. "Playing smarter football"
This has been a talking point of Smith's all week long. He said he was disappointed in the Falcons inability to play smart football over the course of the last two games. He said there were too many procedural penalties that got the Falcons off schedule. Then, there were situational moments (mainly third-and-short situations) in which the Falcons failed to convert. But Smith said he is also referring to receivers' details in route running, as well as protection calls across the offensive line.
"We've gotta play smarter," Smith said. "We've gotta stay on track. We've gotta do a better job in the run game. And we've gotta be more efficient.
Can the Falcons check these things off the to-do list when they travel to Jacksonville? We'll see.
5. Score
Nothing else needs to be said. Falcons Final Whistle | A Postgame Podcast
Break down the hottest topics surrounding the Atlanta Falcons and how they can impact the team's success with Falcons Insiders Scott Bair, Tori McElhaney and Terrin Waack. Like and subscribe to join us for the lively debate on Falcons Final Whistle.
Welcome to Falcons Final Whistle – an Atlanta Falcons football postgame podcast during the season that shifts gears in the offseason to answer a pressing question about the team's future each week through free agency, the NFL Draft and the offseason program.