The Atlanta Falcons interviewed Anthony Robinson and Rick Smith for the general manager position on Friday.
Robinson, who is in his second season as the Falcons' director of college scouting, has worked in the team's personnel department for 13 seasons. He began his career in Atlanta as a scouting assistant for three seasons before being elevated to Southeast area scout and Eastern regional scout in 2016.
"I've always been intrigued with the aspect of coming up with a vision and a plan for your team and what you want it to look like, and then going out and evaluating those guys and bringing those type of players in – and go chase championships," Robinson said back in 2017. "I want to continue to move up and grow in this business. That's the goal."
Smith is the former executive vice president of football operations for the Houston Texans, and he also served as general manager from 2006-17. Smith was once a coach and a director of player personnel for the Denver Broncos and became the general manager of the Texans in 2006.
Under Smith, the Texans added notable stars like J.J. Watt, Deshaun Watson and DeAndre Hopkins to their roster.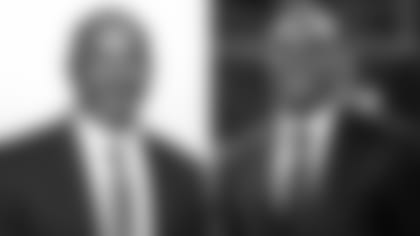 The Falcons parted ways with coach Dan Quinn and general manager Thomas Dimitroff following a loss to the Carolina Panthers on Oct. 11, falling to 0-5 at that point. Falcons owner Arthur Blank made it clear that he wants a new regime to install a culture of winning.
"I think we need to win, and that's what our fans are counting on, that's what they're signed up for," Blank said. "We ask them for a lot: Their resources, their commitment, their energy, their passion, their time – and all of that of their families as well."
Per NFL COVID-19 protocols, the interviews were conducted virtually as no in-person interviews may be held with any candidate until the conclusion of the regular season.
During the postseason, if a candidate's club has been eliminated from playoffs, interviews can be conducted in-person. If the candidate's club is participating in the playoffs, interviews must be conducted virtually.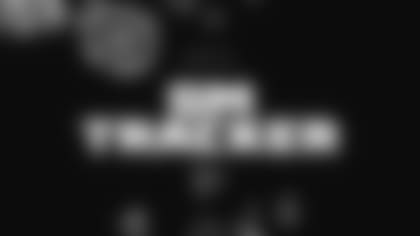 Get the latest updates!
Click below for a collection of names being reported as candidates for the Atlanta Falcons' open general manager position