FLOWERY BRANCH, Ga. – When it comes to defensive schemes, Dean Pees is a mastermind. When it comes to how to turn off the radio in his Ram truck, Pees is at a loss.
"Every time you turn it on the radio comes on and I cannot figure out how to turn it off," Pees said in sarcastic exasperation.
So, as he got in his truck to head home after practice this week, his radio – as always – clicked on. And what Pees heard made him chuckle. It was a radio show, and the hosts were talking about the Falcons Week 1 matchup with the Eagles on Sunday.
To Pees' amusement, the radio host said he had a solution for taking on Jalen Hurts: Have Deion Jones spy Hurts. Now, imagine Pees just shaking his head as he listened in. He had a rebuttal.
"Well, hopefully they only run one play so that we can cover that one guy. They do have a few other guys who can play pretty well," Pees said as he let out a sigh. "I just turn it down. I can't turn it off. Made it sound pretty simple to me."
It was rather humorous having Pees talk about his scheme through the thoughts of somebody else, breaking it down and showing why what the anonymous radio host suggested wouldn't work. This moment - while laced with humor - is almost a microcosm of what Pees has always known about creating defensive schemes: It's never quite as simple or as black and white as it may seem.
Pees used pass rush as an example.
The misconception, he said, is that everyone tends to believe that creating pressure stems from confusing the quarterback. Well, guess what? That's not the case.
"When you build a pressure, it's really not based so much on the quarterback as it is the offensive line," Pees said. "Everybody always talks about the quarterback like, 'If you do this, it will confuse him.' No, he's not the one that's blocking. He may have to see the coverage and have to throw hot or he may have to do something else. But it's the line."
Pees explained the offensive line has a certain set of rules as to which way they turn the protection, and over the years he's picked up on some of the offensive line's tendencies to do so based on personnel. Why do you think Pees pass rushes the way he does? Why do you think he blitzing so many different players and positions? This. This is why.
"If this one guy is the Mike, (is the offensive line) turning the center to the Mike? Or are (they) turning the center over here? How do they protect? That's where you're really trying to confuse," Pees said. "And if all of a sudden 54 is the Mike all week and they're saying all week that they are going to turn to 54… What if 54 isn't the Mike this week? What if 45 is the Mike? And 54 is somebody else? 54 is the end? That's the kind of stuff you can do to confuse people."
Ironically enough, Pees' pressure may look different because he deploys different players within blitzes, but he said a lot of times he doesn't even change the pressure, just the personnel he's asking to blitz.
"One week 45 is blitzing. The next week 54 is blitzing. Next week No. 3 is blitzing. The next week 91 is blitzing," Pees said. "It's the same pressure, but all of a sudden to an offensive line or even to a quarterback who's trying to point out the protection, 'Hey, I practiced all week seeing 54 over there.'"
But then 54 isn't where the quarterback or offensive linemen thought he would be.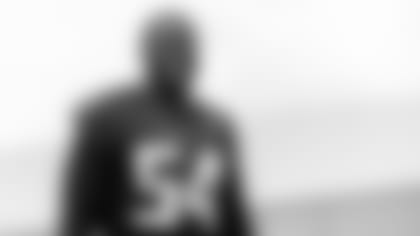 Pees learned this pressure packaging strategy a long time ago.
He wouldn't name the team he was with at the time, but he said it was at an NFL practice that he learned this lesson. As the team prepared for an upcoming game, Pees overheard quite the commotion on offense.
"The offensive line coach was ripping one of the assistant coaches that was running the scout team for having the wrong number on a guy," Pees said.
The defensive coordinator was intrigued: Why did it matter what number the scout team player had on his jersey?
"Well," the unnamed offensive line coach said, "if we know that guy is the Mike then that's how we're turning this thing."
Pees snapped his fingers for dramatic effect.
"As a defensive coach," Pees said, "you just told me what to do now."
So, of course, Pees said through a small smile, that Mike is going to be different all the time.
"It dawned on me then," Pees said. "Why shouldn't we move those guys all over the place? Let (the offense) try to figure it out."
So, if you ever want to know why Pees schemes the way he does in this regard: This is the origin story.
"That's kind of how it happened," Pees said, "a long time ago."
Now, if only someone could help him figure out how to turn his truck radio off…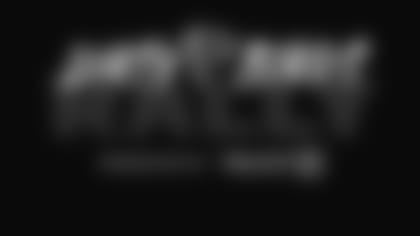 Celebrate the return of Falcons football with a FREE kickoff party featuring special appearances by Jeezy, Pastor Troy, and Falcons Legend Michael Vick. Join current Falcons players and special guests as we kick off the 2021 season!
This event will be emceed by announcer Ryan Cameron and Falcons Legend Harry Douglas and will feature:
Appearances by Calvin Ridley, Younghoe Koo, Mike Davis, Coach Smith and Terry Fontenot
Special appearances by Jeezy, Pastor Troy, and Falcons Legend Michael Vick
Performances by Falcons Cheerleaders and Freddie Falcon
Giveaways and more!
Plus, gear up for gameday and shop our new Dirty Birds collection in-person at the Atlantic Station Team Store, located just across from the Atlantic Green.
Date: Friday, September 10 // Time: 7:00 pm – 9:00pm
Location: Outdoors in the Atlantic Green at Atlantic Station, near HOBNOB (245 18th St NW, Atlanta, GA 30363)