The Atlanta Falcons have interviewed five candidates so far for the vacant general manager position and according to a recent report, that list might be shortened.
On Tuesday night, Jeff Schultz of The Athletic tweeted that according to an NFL insider he spoke with, Brad Holmes and Terry Fontenot are finalists.
So far, the Falcons have interviewed the following candidates for general manager:
Dec. 18: Anthony Robinson, Atlanta Falcons director of college scouting
Dec. 18: Rick Smith, former Houston Texans executive vice president of football operations
Jan. 5: Brad Holmes, Los Angeles Rams director of college scouting
Jan. 5: Morocco Brown, Indianapolis Colts director of college scouting
Jan. 6: Terry Fontenot, New Orleans Saints' vice president/assistant general manager of pro personnel
Tom Pelissero of NFL Network reported the Falcons completed a second interview with Holmes on Saturday.
Holmes has spent his entire NFL career with the Rams' organization. Starting as a public relations intern in 2003, he then began his journey as an NFL scout. In 2004, he became a scouting assistant and has worked his way up the ranks ever since. Prior to landing the director of college scouting role in 2013, Holmes served as a national scout, an area scout and a national combine scout.
Fontenot has also spent his 18-year career with one team, the New Orleans Saints.  He spent seven seasons as a pro scout and another seven seasons as director of pro scouting before earning his current position.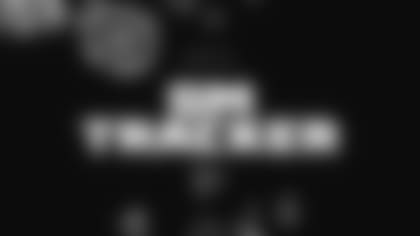 Get the latest updates!
Click below for a collection of names being reported as candidates for the Atlanta Falcons' open general manager position