FLOWERY BRANCH, Ga. – The Falcons are still trying to creep above .500 for the first time this season. They've evened their record twice this year after an 0-2 start, with another shot to move into the black on this season's ledger.
That chance comes Sunday against the Dallas Cowboys, a big game for both teams.
There's a level of excitement in the mailbag submission, though it's clearly cautious. Y'all aren't ready to jump over the moon just yet. That's smart. The Falcons have more to prove.
We address Sunday's game, and a bunch of other topics in Friday's Bair Mail. Let's get to it:
Payton M. from Smyrna, Ga.
I heard Cordarrelle Patterson say he'd like to play safety at some point. I know he has tons of responsibility on offense and special teams, but is there any chance that becomes a reality?
The do-it-all offensive weapon said he'd like to get an interception and has pitched Pees on the idea, though he'd have to be allowed on the field as a defender to make that happen. Odds are great it won't, but Patterson has some hope. Maybe a sliver. Pees said Thursday that there's a package with Patterson as a free safety.
"You've just never seen it seen it," Pees said. "I hope you don't."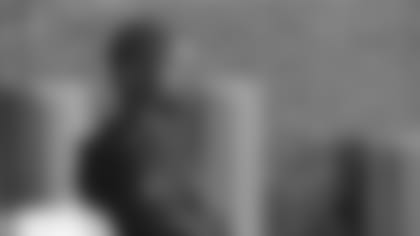 Dennis M. from Putnam, N.Y.
How impressive has TF been when scouring the FA scene? James Vaughters made the strip sack and Anthony Rush was important in stopping the last two-point conversion. Is this something that we will continuously see and how does he seem to hit so often?
Bair: The pro personnel department has done a great job of finding diamonds in the rough that you mentioned, which isn't an easy thing to do during the season. General manager Terry Fontenot as a pro personnel background and is committed to a steady roster churn in search of guys who can provide depth and injury protection.
That's an important, often overlooked component of team building at which the Falcons are apparently pretty good.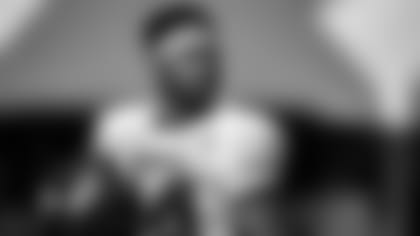 Now that we are basically halfway through the season, who besides Patterson and Pitts do you see providing production on Offense to fill in for Ridley. Will we be seeing more 3 TE sets or do you think we are looking for cheap WR vets in free agency? It would be nice to see the Falcons make a playoff push in Smith's first year but it will be difficult with limited weapons.
Bair: The Falcons haven't put that burden on any one person. While Tajae Sharpe has been starting in Ridley's place, the ball has moved around a ton the 8-10 targets per game aimed at Calvin Ridley are spread out. We saw Russell Gage make an impact in the Saints game, with seven catches on eight targets, a welcome sight for the Falcons offense. Olamide Zaccheaus made some huge catches. It could be different against Dallas, based upon matchups in the defensive backfield. This Falcons offense has tons of productive skill players. Anyone could step up on any given day, though I'd bet Gage remains heavily involved.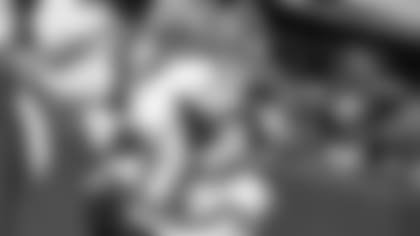 After the huge win against the 'aints I think we have a letdown against the cowpiles.. What do you think?
Bair: The Falcons are entering Sunday's game in Dallas as underdogs. Of that there is no doubt. I have been at every Falcons practice this week, and I don't think there's anybody walking with too much swagger to work. They're grinding out the week preparing for a big game, not reliving the last game's heroics in New Orleans.
The bigger issue, however, is catching the Cowboys at the wrong time. They got embarrassed by Denver last week and would surely like nothing more than to get right with a dominant win.
Falcons must combat a talented, supremely motivated team on Sunday. It will take their best to come out with a win in Dallas.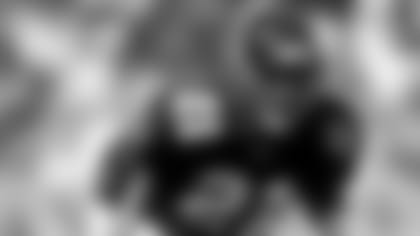 Scott, with the finishes this year, this Falcons team has been a fun one to watch. In your opinion, what was the most fun team to watch in NFL history? I think the 1991 Falcons with Deion and Jerry Glanville were up there.
Bair: It's hard to disagree with your selection, Dan. Any team with their own dance (or music video) ranks right up there. I loved the '91 Falcons, even growing up on the opposite coast, because they weren't intimidated by anything, from opposing teams to traditional NFL rules and traditions. There was no scoring and then handing the ball to the ref. There was a dance to do.
And, as we saw, those Falcons were 2 Legit 2 Quit.
I'm showing my age here but, I'm a 90s and 2000s football fan, so the Greatest Show on Turf was always must see. Those Cowboys teams with Troy, Emmitt and Michael were must-see TV.
Historically, I liked the 1976 Raiders, who would party all night, smoke heaters at halftime and still kick your butt on the field. While the 1985 Bears are considered one of the greatest defenses ever, I care more about their ability to make a kick-butt music video. Falcons Final Whistle | A Postgame Podcast
Break down the hottest topics surrounding the Atlanta Falcons and how they can impact the team's success with Atlanta Falcons Insiders Scott Bair, Tori McElhaney and Kris Rhim. Like and subscribe to join us for the lively debate on Falcons Final Whistle.
Welcome to Falcons Final Whistle – an Atlanta Falcons football postgame podcast during the season that shifts gears in the offseason to answer a pressing question about the team's future each week through free agency, the NFL Draft and the offseason program.