We're in the deadest of dead periods of the NFL season. The time between the end of mandatory minicamp and the start of training camp is when things finally slow down within the scope of the football calendar.
As I write this Question of the Week installment, I am sitting at my desk at the Falcons facility in Flowery Branch. It's a ghost town, as it should be.
Players and coaches are taking their vacations and getting settled in the different cities in which they train. While they're off, though, we'll keep pushing forward as we work to preview the season ahead.
In all honesty, mandatory minicamp and the offseason OTA programs sometimes present more questions than they do answers. That's where we find ourselves a week out from the start of July.
So, with that in mind, I ask the question to myself and Scott Bair: What's your most pressing lingering question of which you have post-minicamp?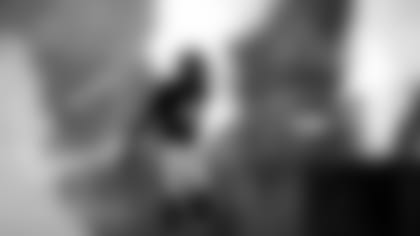 Tori: For me, it has to be the unknown future of Deion Jones and how the Falcons plan to attack his trade market/contract/overall future with the organization. Jones was not present for any of the Falcons offseason workouts. He was excused as he rehabs a reported shoulder procedure he underwent this offseason. So, there really wasn't much movement in terms of how much we know about how the Falcons are weighing his future/if it's even a conversation they're having at all.
Jones' contract is a doozy, but now that the June 1 has come and gone, a trade wouldn't be out of the question for the Falcons to consider if a team came calling. And that's kind of where we're left. Arthur Smith did say during one of his minicamp availabilities that Terry Fontenot and his scouting staff "always have their phones on." They'll hear out any requests or packages for any player. As the saying goes: Nothing is off the table. That - of course - includes Jones.
But how ripe is the trade market for the veteran inside linebacker right now? What would the Falcons be willing to take if a team presented an offer? How much dead money are they willing to continue to tack on this year? Do they feel they have enough talent on the depth chart already with the inclusion of Rashaan Evans, Troy Andersen and Nick Kwiatkoski joining Mykal Walker? Have they reached a point when a Jones' parting wouldn't be too detrimental to the defense?
These questions fall into the overarching lingering question I have from OTAs: What do the Falcons do with Deion Jones? Perhaps we'll have more clarity as training camp gets closer. For the time being, though, we're left with these questions.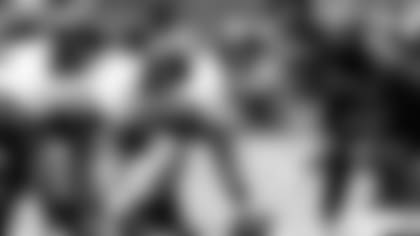 Scott: NFL teams can't put pads on during the offseason. That makes certain positions easier to evaluate during the spring, obviously those engaged in 7-on-7s. Full contact is required to get a clear look at all positions, but the lines especially need to get the pads on and start getting after it.
That's why there's a good amount of uncertainty surrounding the offensive line after the offseason program. We saw Drew Dalman and Matt Hennessy rotating some at center. The rest of the line stayed largely the same as 2021, with Kaleb McGary (right tackle) and Jalen Mayfield (left guard) manning positions that will surely be contested during the summer.
Germain Ifedi can play both right tackle and guard. Elijah Wilkson has some versatility, too. Those two didn't come here to sit on the bench. Those guys want to start. The incumbents aren't giving spots up without a brawl. Justin Shaffer will push for a significant role, even as a rookie and Day 3 pick. Newly signed center Jonotthan Harrison didn't come here to be a third option.
There were far fewer adds to the defensive line, so roles are more sorted out on that side of the ball.
There will be fierce competition along the offensive front, possibly in the tightest contests on this roster. They won't really get started until camp, but the outcomes will have a huge impact on the offense and the team as a whole. The Falcons need to find their starting five and let them grow together. It may well be the same group that started last year, but they'll be pushed hard during camp and the preseason. Interested in Falcons tickets?
Join us in 2022 for our biggest season yet! Find the best seats to watch the 2022 draft picks and your Dirty Birds in action!