Arthur Smith likes to use tight ends in his offense, often several at once. That's evident in his track record the past two years running the attack in Tennessee. Tight end versatility adds unpredictability to proceedings, allowing passes from obvious rushing situations and vice versa.
Those numbers could (and maybe should) rise with the talent available to him in Atlanta. Rookie Kyle Pitts and Hayden Hurst will have opportunities aplenty in Smith's scheme. There's 1,000 yards combined coming from them, easy. Maybe 1,500's a better over-under.
Here's why: Pitts is a supreme talent capable of grand achievements, someone who will line up across the formation while carrying the TE tag. He'll be a slot receiver. He'll line up in-line and at times out wide. We think. We might know more from training camp practices, or maybe not until the regular season. Smith isn't in the business of giving away competitive advantage for free, nor should he.
Pitts expectations are sky-high despite not yet playing an NFL snap. Such is life for the No. 4 overall pick and the highest tight end taken, you know, ever.
Expectations for Hurst should be high, too. He had 56 receptions for 571 yards and six touchdowns in 2020 and should meet or beat those totals this year. Hurst said during OTAs that he hopes to use his speed more in the vertical game and stretching the field down the seam is always a good idea with the talent required to make it work. He and Pitts can do that. Having both on the field at the same time could have devastating effect, especially with Calvin Ridley and Russell Gage drawing attention.
While Pitts and Hurst will be focal points, the tight end group is deep. I've seen Lee Smith play a ton during my years covering the Raiders, and he's an excellent blocker who considers himself an honorary offensive lineman. He's also a great locker room presence and vocal leader when that's required.
The Falcons could certainly keep four tight ends, leaving room for another to creep onto the 53-man roster. Third-year pro Jaeden Graham has been around a bit, with some younger options available. Special teams will be key for the reserve options, who could also end up as practice squad possibilities if the Falcons go with a three-man crew.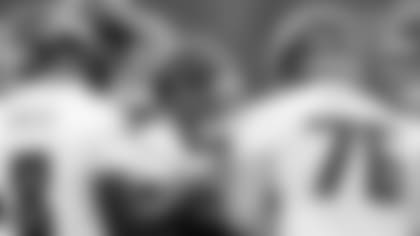 2022 Atlanta Falcons: First Look Open Practice
WHEN: July 29-30, August 1-10, 15, 24, 25
Rise Up Dirty Birds! Be the first to see your 2022 Atlanta Falcons take the field as they prepare for the upcoming season!