Editor's note: This is the second of 13 scouting reports on the Falcons' 2018 opponents. It was originally published on July 4, 2018.
Atlanta's 2018 schedule is comprised of four NFC East and four AFC North opponents, games against the Green Bay Packers and Arizona Cardinals as well as their six games against their three division rivals.
Week 4 vs. Cincinnati Bengals
Week 11 vs. Dallas Cowboys
Week 13 vs. Baltimore Ravens
Week 14 at Green Bay Packers
Week 15 vs. Arizona Cardinals
Weeks 3 and 12 – New Orleans Saints
Weeks 6 and 17 – Tampa Bay Buccaneers
Opponent: Cincinnati Bengals
2017 regular-season record: 7-9
All-time series record vs. Falcons: Bengals lead, 8-5 (all regular season)
Last meeting: Bengals won 24-10 on Sept. 14, 2014, in Cincinnati
When they play in 2018: Sunday, Sept. 30, in Atlanta (at Mercedes-Benz Stadium)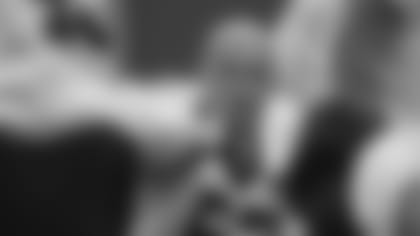 Notable draft pick: Center Billy Price. The Bengals drafted 11 players in the 2018 NFL Draft, but their first pick – center Billy Price out of Ohio State – wasn't one that's going to fire up the fan base, but it was necessary. The Bengals struggled up front last season and it was especially glaring against the interior pass rush and in the running game. Even though Price (pictured above) suffered a torn pectoral muscle during the NFL combine, the word out of Cincinnati is that he's expected to be ready to go in the fall. While at Ohio State, Price started in all 55 games over the past four seasons. He's smart, tough, and considered to be a technician when healthy. He should fit nicely into the Bengals' scheme and help give quarterback Andy Dalton a cleaner pocket to operate in – something he didn't always have last season.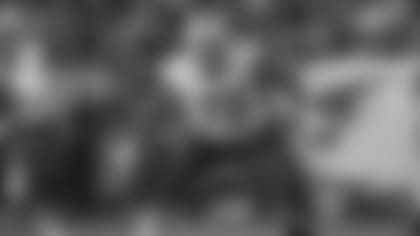 Best free-agent or offseason acquisition: Tackle Cordy Glenn. As noted above, much of the Bengals' struggles in 2017 can be traced back to the offensive line and, really, since left tackle Andrew Whitworth and guard Kevin Zeitler departed via free agency. Dalton was sacked 39 times last year, tied for the sixth-highest total of any quarterback in the NFL. The Bengals had apparently seen enough and, after the 2017 season, Cincy pulled off a trade with the Buffalo Bills to land left tackle Cordy Glenn (pictured above). The Bengals sent the 12th overall pick to the Bills for the 21st overall pick and Glenn. (The Bengals also got a fifth-round pick from Buffalo and sent a sixth-round pick to the Bills as part of the deal.) Will it pay off? Put it this way: Glenn should be an upgrade over any tackle the Bengals currently have on their roster.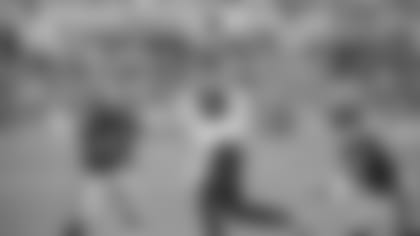 Toughest matchup: Receiver A.J. Green vs. Falcons secondary. If there's been one constant in Cincinnati over the last several years, it's been receiver A.J. Green (pictured above). There's a reason why Green has been selected to the Pro Bowl every single year he's played – he's been a nightmare for opposing defenses during his seven-year career. It's also why Green was made the league's highest-paid receiver at the time he signed his four-year, $60-million deal that paid him $15 million annually. Green, in fact, ranks ninth in NFL history for most yards racked up during the first seven years. But he's also coming off a down year in 2017, one in which his numbers dipped to some of the lowest of his career in yards per game and catch percentage. Still, he's Cincinnati's most dangerous weapon and if the Bengals can buy Andy Dalton some more time in the pocket to deliver the ball to Green, the Falcons' secondary will have their hands full trying to contain one of the best receivers in the league.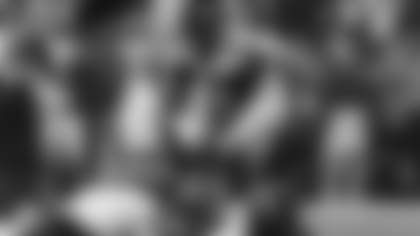 Most favorable matchup: Falcons defensive line vs. Bengals offensive line. While the Bengals are in the midst of overhauling their offensive line, we still haven't seen it all come together yet. And while some much-needed pieces were added (and noted above, center Billy Price and left tackle Cordy Glenn), there are still some concerns. Price is coming off a torn pectoral injury sustained at the combine and is likely still recovering. And Glenn reportedly underwent surgery in January. Even if they're both healthy come September, it'll take some time to mesh and build up that chemistry along the front. The Bengals will have their collective hands full dealing with the likes of Grady Jarrett (pictured above), Terrell McClain, Jack Crawford, Deadrin Senat, Vic Beasley, Brooks Reed, Takk McKinley and Derrick Shelby. Yes, we're still in July, but right now it appears the Falcons will have the upper hand in the trenches.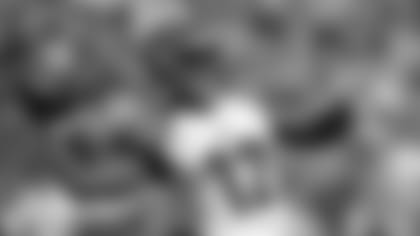 Unsung storyline: When the Falcons and Bengals square off in Week 4 it'll be the first time receiver Mohamed Sanu will face his former team since signing a five-year deal with Atlanta in March of 2016. In four seasons with the Bengals (from 2012-2015), Sanu started just 34 of 57 games and had 152 receptions for 1,793 yards and 11 touchdowns. In 2014, Sanu caught 56 balls for a career-best 790 yards and five touchdowns. In his two seasons with the Falcons, Sanu has hauled in 126 catches for 1,356 yards and nine scores. But perhaps the coolest stat of all, especially one that's sure to surface when these two teams meet, is the fact that Sanu has tossed touchdown passes to both A.J. Green and Julio Jones. Sanu has attempted six passes in his six-year NFL career, completing all of them, including three for at least 50 yards, and three touchdowns. On his first attempt (pictured above on Sept. 23, 2012), Sanu tossed a 73-yard touchdown strike to Green. According to the Elias Sports Bureau, Sanu is the only non-quarterback with two or more touchdown passes of at least 50 yards over the past 35 years. That's something that the two starting quarterbacks in this matchup – Matt Ryan and Andy Dalton – can't boast.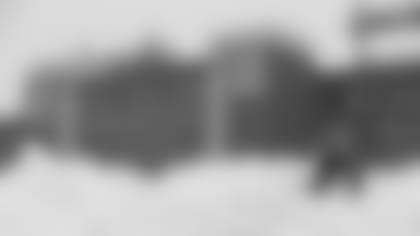 And one more thing about the schedule: There's no question that the Falcons will be tested early on in the season, not to mention the prime-time opener on the road in Philly against the defending Super Bowl champs. While three of Atlanta's next four games after Philly are at home, three of them will be against playoff teams from a year ago – the Panthers, Saints and Steelers. Oh, and don't overlook that Week 4 home game against the Bengals on Sept. 30. That's a brutal five-game stretch, and we'll find out a lot about this team by the time October rolls around. But I'm not so certain that the last six or seven games of the season won't be just as difficult. Atlanta will play all three of its division foes again (all on the road), home games against the Cowboys and Ravens and then back-to-back games against the Packers and Cardinals. And did I mention that the Green Bay game is on the road game at Lambeau Field (pictured above) on Dec. 9? Pack your mittens and buckle up. This is going to be a wild year.