Editor's note: This is the fifth of 13 scouting reports on the Falcons' 2018 opponents.
Over the next few weeks I'm going to take a closer look at each one of the Falcons' 13 opponents this season, with the final three scouting reports focusing on their NFC South rivals. Atlanta's 2018 schedule is comprised of four NFC East and four AFC North opponents, games against the Green Bay Packers and Arizona Cardinals as well as their aforementioned division rivals.
Week 9 at Washington Redskins
Week 11 vs. Dallas Cowboys
Week 13 vs. Baltimore Ravens
Week 14 at Green Bay Packers
Week 15 vs. Arizona Cardinals
Weeks 2 and 16 – Carolina Panthers
Weeks 3 and 12 – New Orleans Saints
Weeks 6 and 17 – Tampa Bay Buccaneers
Next opponent: Washington Redskins
2017 regular-season record: 7-9
All-time series record vs. Falcons: Redskins lead the series, 15-9-1 (includes postseason)
Last meeting: Falcons won 25-19 on Oct. 11, 2015, in Atlanta
When they play in 2018: Sunday, Nov. 4, in Landover, Md. (FedEx Field)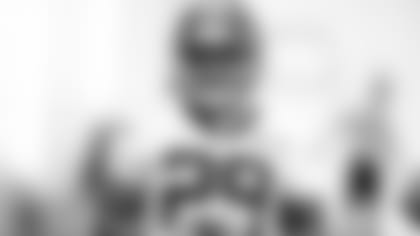 Notable draft pick: Running back Derrius Guice. The Redskins drafted eight players in April, including defensive tackle Da'ron Payne out of Alabama in the first round (13th overall), but Guice could end up making an immediate impact on offense for Washington. Even though he was taken in the second round (59th overall), the 5-foot-11, 224-pound back out of LSU was considered by many draft experts to be a first-round talent but slipped due to some off-field and character concerns. CBSSports.com's Chris Trapasso describes Guice as "a violent, surprisingly fast and elusive runner with immense power." If Guice (pictured above) can manage to stay out of trouble and focus on football, he could very well end up being the Redskins' feature back for years to come.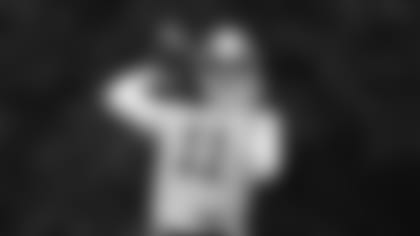 Best free-agent or offseason acquisition: Quarterback Alex Smith. Regardless of what you think of the actual trade for the former Chiefs quarterback in late January (Kansas City received a third-round draft pick and cornerback Kendall Fuller in return), he's easily the Redskins' best offseason acquisition and quite possibly a slight upgrade over Kirk Cousins. OK, barely. Either way, the 34-year-old Smith should bring some stability to the position. And the Redskins appear to be committed to him after agreeing to a reported $94 million, four-year extension (with $70 million in guarantees) as part of the deal. Smith completed 67.5 percent of his passes for 4,042 yards, 26 touchdowns and five interceptions while posting a 9-6 record as Kansas City's starter in 2017. Smith's skeptics say he lacks the arm strength and mentality to be a consistent downfield threat, and his age/health is also a concern. Even though he has three Pro Bowl appearances, his postseason record is just 2-5.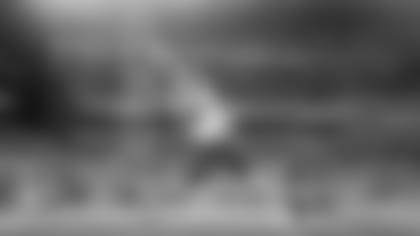 Toughest matchup: Tight end Jordan Reed. There's no question that Reed is a special talent and one of the Redskins' most talented pass catchers when healthy. And his health is still a big question mark in D.C. Reed, who has yet to play a full season since entering the league in 2013, has missed 14 games due to a number of different injuries. Prior to starting just five games in 2017, Reed had put together his best seasons in 2015 and 2016. Reed caught 87 passes for 952 yards and 11 touchdowns in 2015 and then tallied 66 catches for 687 yards and six touchdowns in 2016. He underwent a toe procedure during this past offseason and was limited during OTAs and minicamp. If Reed is healthy in 2018, he could open things up for Alex Smith and the Redskins offense – especially in the middle of the field. With receivers Josh Doctson, Jamison Crowder and newly acquired Paul Richardson on the outside, Reed (pictured above) could prove to be a real test for the Falcons linebacker corps in early November if healthy. And that's a big if right now.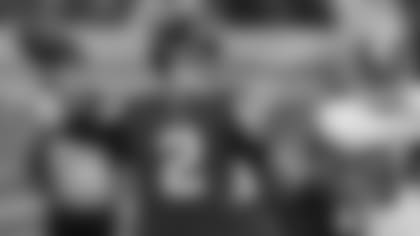 Most favorable matchup: Matt Ryan vs. Redskins secondary. At first, I was just going to go with Julio Jones vs. Josh Norman. But the more I thought about all of the Falcons' offensive weapons – Jones, Mohamed Sanu, Justin Hardy, Devonta Freeman, Tevin Coleman, Austin Hooper, Calvin Ridley – going up against the Redskins secondary, the more I'm convinced that Matt Ryan could potentially have a big day. After three solid years from 2014 to 2016, Norman had a down year in 2017. Can he bounce back? Sure. But how much help will get back there? The Redskins signed oft-injured free agent cornerback Orlando Scandrick to a two-year deal worth a reported $10 million, but he has missed a ton of action over the last four seasons, including all of 2015 with a torn ACL. While the Redskins were decent against the pass in 2017, surrendering 213.8 yards per game through the air (ranked ninth in the league), they gave up 24.2 points per game, which ranked near the bottom of the league (No. 27).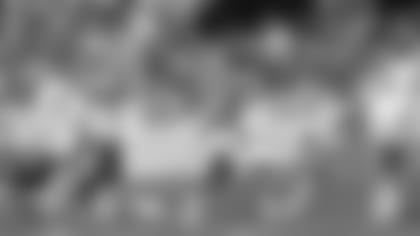 Unsung storyline: As noted above, the Redskins currently lead this series 15-9-1 and also won the one time these two teams met in the postseason – a 24-7 win on Jan. 4, 1992, in the divisional round of the playoffs. The Redskins, in fact, dominated this series for years. In the first 18 meetings dating back to 1966, the Falcons could only muster three wins and a tie. Atlanta's first win against the Redskins came in 1978 when Steve Bartkowski (pictured above) led the Falcons to a 20-17 at old Atlanta-Fulton County Stadium. However, it's been a completely different series since 1994. Since then – a 27-20 Falcons win at old RFK Stadium – Atlanta has won six of the last seven meetings, including five straight. Can the Falcons make it six straight?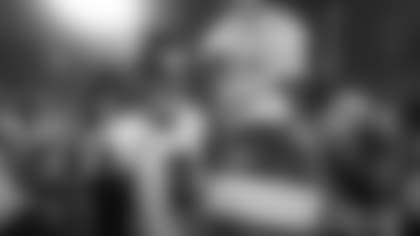 And one more thing: There's no question that the Falcons will be tested early on in the season, not to mention the prime-time opener on the road in Philly against the defending Super Bowl champs. While three of Atlanta's next four games after Philly are at home, three of them will be against playoff teams from a year ago – the Panthers, Saints and Steelers. Oh, and don't overlook that Week 4 home game against the Bengals on Sept. 30. That's a brutal five-game stretch, and we'll find out a lot about this team by the time October rolls around and face the Giants heading into their bye week. They'll get those aforementioned Redskins coming out the bye in Week 9 – and that early November game at FedEx Field could very well end up being played in some cold and not-so-great weather conditions, too. But I'm not so certain that the last six or seven games of the season won't be just as difficult as the first part of the schedule. Atlanta will play all three of its division foes again (all on the road), home games against the Cowboys and Ravens and then back-to-back games against the Packers and Cardinals. Oh, don't forget that the Green Bay game is on the road game at Lambeau Field (pictured above) on Dec. 9. If you're planning a trip to Wisconsin to watch that one in person, you might want to pack an extra pair of mittens.