Editor's note: This is the sixth of 13 scouting reports on the Falcons' 2018 opponents.
Over the next few weeks I'm going to take a closer look at each one of the Falcons' 13 opponents this season, with the final three scouting reports focusing on their NFC South rivals. Atlanta's 2018 schedule is comprised of four NFC East and four AFC North opponents, games against the Green Bay Packers and Arizona Cardinals as well as their aforementioned division rivals.
Week 10 at Cleveland Browns
Week 11 vs. Dallas Cowboys
Week 13 vs. Baltimore Ravens
Week 14 at Green Bay Packers
Week 15 vs. Arizona Cardinals
Weeks 2 and 16 – Carolina Panthers
Weeks 3 and 12 – New Orleans Saints
Weeks 6 and 17 – Tampa Bay Buccaneers
Next up: Cleveland Browns
2017 regular-season record: 0-16
All-time series record vs. Falcons: Browns lead the series, 11-3 (all regular season)
Last meeting: Browns won 26-24 on Nov. 23, 2014, in Atlanta
When they play in 2018: Sunday, Nov. 11, in Cleveland, Ohio (FirstEnergy Stadium)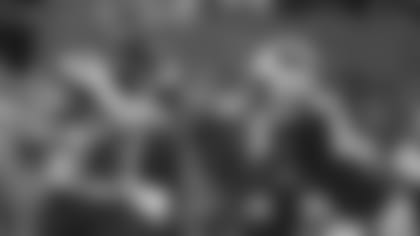 Notable draft pick: Quarterback Baker Mayfield. Even after trading the 65th overall pick in April's draft to Buffalo for veteran quarterback Tyrod Taylor back in March, the Browns went ahead and used the top overall pick on Mayfield, the Heisman Trophy winner out of Oklahoma. While Mayfield may be on the shorter side when it comes to NFL quarterbacks – he is listed as 6-foot-1, 215 pounds on the Browns' team website – he proved to scouts that he has an NFL-ready arm and a strong football IQ. The Browns certainly think he's capable of running their offense. With Taylor the presumed starter for now, Mayfield won't be thrown to the proverbial wolves, which is a good thing considering Cleveland's recent quarterback history. Once he's ready, Mayfield will likely rely on his athleticism in the pocket and accuracy as a passer to succeed – and overcome any sort of height disadvantage.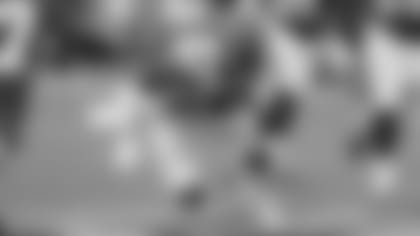 Best free-agent or offseason acquisition: Wide receiver Jarvis Landry. First-year general manager John Dorsey wasted little time shaking up the Browns' roster when he arrived, and acquiring Landry from the Dolphins was one of several big moves he made. With Landry and the aforementioned Tyrod Taylor in place, the Browns have a legitimate No. 1 receiver and proven starting quarterback. That's a big step in the right direction for a team trying to rebound from an 0-16 season a year ago. In four seasons in Miami, Landry made an eye-popping 400 receptions for 4,038 yards and 22 touchdowns. Landry's presence along with Taylor, a strong interior line and formidable run game with Carlos Hyde should help the Browns' offense improve considerably in 2018.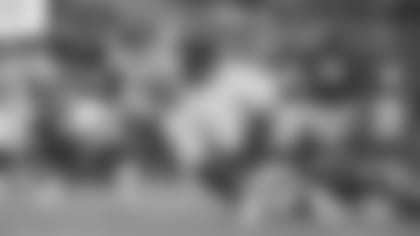 Toughest matchup: Browns receivers vs. Falcons secondary. Both Jarvis Landry and Tyrod Taylor faced the Falcons in 2017 – and both of their respective teams (the Dolphins and Bills) – left Atlanta victorious. The bigger point here is that they're both familiar with the Falcons secondary and defensive personnel. Throw in rookie Antonio Callaway (pictured above), a first-round talent with some off-field concerns, and tight end David Njoku, and the Browns have what appears to be a respectable passing attack. Carlos Hyde, Duke Johnson and Nick Chubb spearhead a formidable ground game that should keep the Falcons honest and respecting the run. How it all comes together in Cleveland is still a big question mark, but the talent is there, especially in the passing game.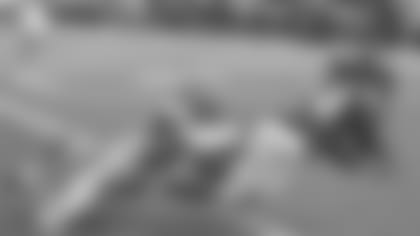 Most favorable matchup: Devonta Freeman and Tevin Coleman vs. Browns defensive front. When you look at the Browns, the one area that sticks out is defensive tackle and the lack of unproven depth there. Right now, it appears to be Larry Ogunjobi and Jamie Meder as the starters with Caleb Brantley and Jeremy Faulk backing them up. A lot could happen between now and Nov. 11, when the two teams play. But as it stands now, I'd look for the Falcons to get Devonta Freeman and Tevin Coleman going and exploit Cleveland between the tackles. Should Atlanta experience some success there, expect the play-action to pop and see some big plays in the Falcons passing game. The Browns' best bet up front is to try and create some pressure with their talented pass rushers in Myles Garrett and Emmanuel Ogbah and hope they can make a play, generate some sacks or force some turnovers.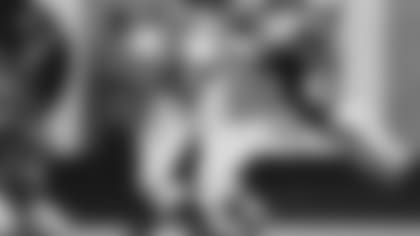 Unsung storyline: As strange as this may sound, especially considering recent history, the Browns have dominated this series. The two teams have met 14 times and the Browns have won 11 of those. The last time the Falcons beat Cleveland was Oct. 10, 2010, when Kroy Biermann's 31-yard pick-six in the fourth quarter sealed a 20-10 win at Cleveland Browns Stadium. Before that, Atlanta last tasted success against the Browns way back in 1993 – when Bobby Hebert tossed a couple of touchdown passes to lead the Falcons to a 17-14 win at the Georgia Dome. The head coaches in that game? Jerry Glanville and Bill Belichick (below).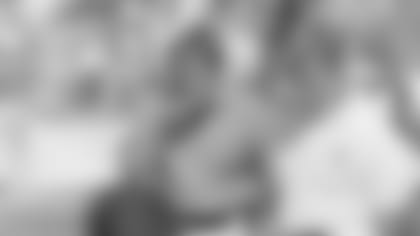 And one more thing: There's no question that the Falcons will be tested early on in the season, not to mention the prime-time opener on the road in Philly against the defending Super Bowl champs. While three of Atlanta's next four games after Philly are at home, three of them will be against playoff teams from a year ago – the Panthers, Saints and Steelers. Oh, and don't overlook that Week 4 home game against the Bengals on Sept. 30. That's a brutal five-game stretch, and we'll find out a lot about this team by the time October rolls around and they face the Giants heading into their bye week. But I'm not so certain that the last six or seven games of the season won't be just as difficult. Atlanta will play all three of its division foes again (all on the road), home games against the Cowboys and Ravens and then back-to-back games against the Packers and Cardinals. Oh, did I mention that the Green Bay game is on the road game at Lambeau Field on Dec. 9? Pack your mittens and buckle up. This is going to be a wild year.