Editor's note: This is the third of 13 scouting reports on the Falcons' 2018 opponents.
Over the next three weeks I'm going to take a closer look at each one of the Falcons' 13 opponents this season, with the final three scouting reports focusing on their NFC South rivals. Atlanta's 2018 schedule is comprised of four NFC East and four AFC North opponents, games against the Green Bay Packers and Arizona Cardinals as well as their aforementioned division rivals.
Scouting report series order:
Week 5 at Pittsburgh Steelers
Week 11 vs. Dallas Cowboys
Week 13 vs. Baltimore Ravens
Week 14 at Green Bay Packers
Week 15 vs. Arizona Cardinals
Weeks 2 and 16 – Carolina Panthers
Weeks 3 and 12 – New Orleans Saints
Weeks 6 and 17 – Tampa Bay Buccaneers
Opponent: Pittsburgh Steelers
2017 regular-season record: 13-3
All-time series record vs. Falcons: Steelers lead, 13-2-1 (all regular season)
Last meeting: Steelers won 27-20 on Dec. 14, 2014, in Atlanta
When they play in 2018: Sunday, Oct. 7, in Pittsburgh (at Heinz Field)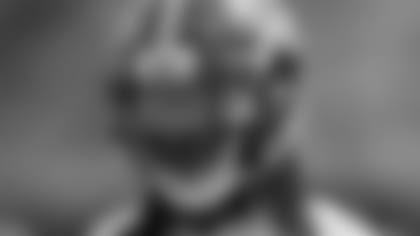 Notable draft pick: Safety Terrell Edmunds. While one of the Steelers' biggest needs heading into the draft was at linebacker, things changed once the draft got underway (as they often do), with four linebackers off the board by the time they picked at No. 28. The Steelers, instead, opted to address a key piece of their secondary and took safety Terrell Edmunds out of Virginia Tech, the older brother of highly-rated linebacker Tremaine Edmunds. With Mike Mitchell, Robert Golden and William Gay all released following the season, Pittsburgh's defensive backfield will look much different in 2018 (more on that below). The 6-foot-1, 217-pound Edmunds (pictured above) is considered to be a playmaking safety who reportedly really made a rise up a lot of draft boards late in the process. Edmunds made just 10 starts as a junior because of shoulder surgery yet still managed to earn third-team All-ACC after recording 61 tackles (2.5 for loss) with 1.5 sacks, four passes defensed and two interceptions.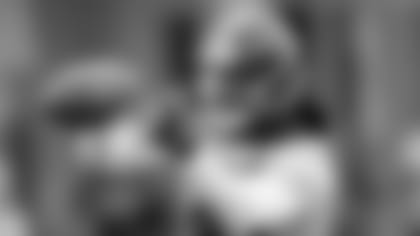 Best free-agent acquisition: Safety Morgan Burnett. While the Steelers finished 13-3 in 2017 and head into 2018 with one of the more talented and proven rosters in the league, they still had some holes to fill and needs to address during the offseason. As noted above, Pittsburgh was thin at linebacker and in the secondary. With the drafting of free safety Terrell Edmunds and the signing of free agent safety Morgan Burnett (pictured above) for a deal reportedly worth close to $14.5 million over three years, it looks as though the Steelers could very well employ a dime (not a nickel) unit in passing situations. That means Burnett, Edmunds, and Sean Davis will all be on the field with just one linebacker. As pointed out here, the Steelers took this approach a few years ago when they were thin at linebacker. Burnett, if anything, offers Pittsburgh versatility – he can play in the box as the strong safety and could also be the team's center fielder at free safety. We should have a better idea of how they'll be using both Burnett and Davis by Week 5.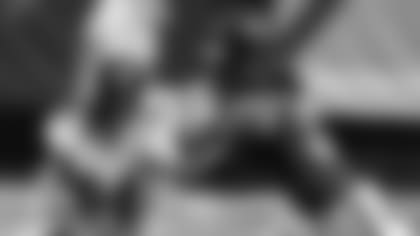 Toughest matchup: Receiver Antonio Brown vs. Falcons secondary. Here's one undeniable fact: the two best wide receivers in the league will be on display when these two teams square off on Oct. 7 at Heinz Field in Pittsburgh. Now, you can debate the order all you want, but there's no one better than Julio Jones and Antonio Brown at their respective position in the NFL right now. And that's also why I'm going with the receivers from both teams when it comes to the toughest and most favorable matchups in this one. While I'd take the Falcons' secondary over the Steelers at the moment, Atlanta's secondary is still going to have its collective hands full trying to contain Brown. Not that anyone really puts a ton of stock into that NFL Top 100 list by NFL.com, but there _is_ a reason why Brown finished at No. 2, nearly topping Tom Brady, and two spots ahead of Jones. He's darn good. Brown finished 2017 with 1,533 receiving yards on 101 receptions – his fifth straight 100-plus catch season, a mark that is unprecedented in league history. Atlanta's secondary will definitely have to "rise up" for this one, a term Brown is apparently familiar with (see his tweet below):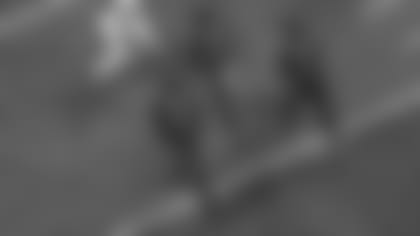 Most favorable matchup: Falcons receivers vs. Steelers Steelers secondary. The Steelers are in the midst of reshaping their secondary and they'll be tasked with trying to contain Julio Jones and Co. come Week 5 – not an easy task for any defense. While many Falcons fans believe Jones is better than Brown – and a legitimate case can be made for that – the Falcons' top receiving threat made 88 catches for 1,444 yards but scored only three touchdowns in 2017. Many expect Jones and the Falcons offense to be better in 2018 as offensive coordinator Steve Sarkisian heads into his second season calling the plays. Aside from the Falcons returning almost everyone on offense, they added yet another weapon in first-round pick Calvin Ridley out of Alabama. Between Jones, Mohamed Sanu, Justin Hardy (all pictured above) and now Ridley, the Steelers and their revamped secondary could be in for a long day.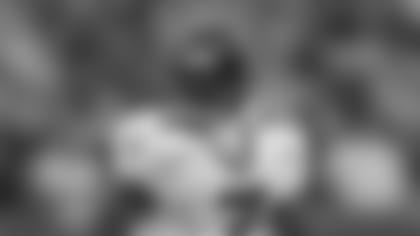 Unsung storyline: Let's face it: The Falcons haven't had much luck against the Steelers over the years. The two teams have met 16 times and Atlanta has managed to pull out just two victories and a tie since the two first met on Dec. 18, 1966. The Falcons' last win against the Steelers was on Oct. 22, 2006 – a wild 41-38 win at the Georgia Dome. But before that, the last time a Falcons team tasted victory against the Steelers was way back on Dec. 13, 1970, when Atlanta pulled out a 27-16 win at old Atlanta Stadium (later known as Atlanta-Fulton County Stadium). The Falcons have never won in Pittsburgh, but they did manage to hold on for a 34-34 tie on Nov. 10, 2002, at Heinz Field. Interestingly enough, Michael Vick (pictured above) was Atlanta's quarterback during the last win in 2006 as well as the tie in 2002.
And one more thing: There's no question that the Falcons will be tested early on in the season, not to mention the prime-time opener on the road in Philly against the defending Super Bowl champs. While three of Atlanta's next four games after Philly are at home, three of them will be against playoff teams from a year ago – the Panthers, Saints and Steelers. Oh, and don't overlook that Week 4 home game against the Bengals on Sept. 30. That's a brutal five-game stretch, and we'll find out a lot about this team by the time October rolls around. But I'm not so certain that the last six or seven games of the season won't be just as difficult. Atlanta will play all three of its division foes again (all on the road), home games against the Cowboys and Ravens and then back-to-back games against the Packers and Cardinals. And did I mention that the Green Bay game is on the road game at Lambeau Field (pictured below) on Dec. 9? Pack your mittens and buckle up. This is going to be a wild year.