Editor's note: This is the fourth of 13 scouting reports on the Falcons' 2018 opponents.
Over the next three weeks I'm going to take a closer look at each one of the Falcons' 13 opponents this season, with the final three scouting reports focusing on their NFC South rivals. Atlanta's 2018 schedule is comprised of four NFC East and four AFC North opponents, games against the Green Bay Packers and Arizona Cardinals as well as their aforementioned division rivals.
Scouting report series order:
Week 7 vs. New York Giants
Week 11 vs. Dallas Cowboys
Week 13 vs. Baltimore Ravens
Week 14 at Green Bay Packers
Week 15 vs. Arizona Cardinals
Weeks 2 and 16 – Carolina Panthers
Weeks 3 and 12 – New Orleans Saints
Weeks 6 and 17 – Tampa Bay Buccaneers
Opponent: New York Giants
2017 regular-season record: 3-13
All-time series record vs. Falcons: Series is tied, 12-12 (includes postseason)
Last meeting: Falcons won 24-20 on Sept. 20, 2015, in East Rutherford, N.J.
When they play in 2018: Monday, Oct. 22, in Atlanta (at Mercedes-Benz Stadium)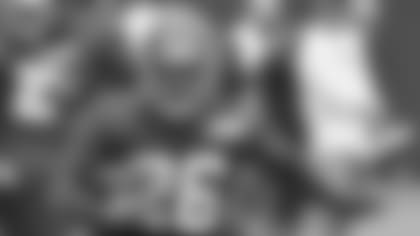 Notable draft pick: Running back Saquon Barkley. The Giants haven't had a running game they could hang their hats on since … Ahmad Bradshaw? Has it really been that long since a Giants back has surpassed the 1,000-yard mark in a single season? Yep. Bradshaw eclipsed the mark in 2012 when he ran it 221 times for 1,015 yards and scored six times. All of that is expected to change with the addition of former Penn State phenom Saquon Barkley. Well, at least it had better when you spend the second-overall pick on a running back, which is what Giants did in April's NFL Draft. Barkley has moves like Barry Sanders coupled with elite speed that allows him to score from anywhere on the field. Plus, he's powerful enough to be effective between the tackles. How it all translates at the pro level remains to be seen, but there's no reason to think he won't flourish behind the Giants' rebuilt offensive line (more on that below). In short, Barkley is an every-down back that'll help breathe some life into the Giants offense and take some serious pressure off quarterback Eli Manning.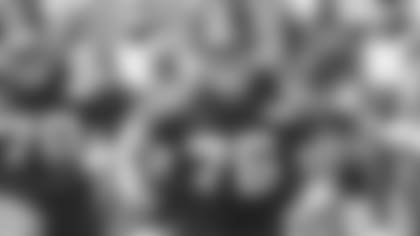 Best free-agent or offseason acquisition: Tackle Nate Solder. Not only did the Giants struggle in the running game in 2017, they were worse when it came to protecting quarterback Eli Manning. The Giants allowed 27 sacks last season fourth-worst in the NFL behind the Texans, Broncos and Cardinals. It's pretty clear now that one of the top priorities for new general manager Dave Gettleman was to rebuild that leaky offensive line – and that's exactly what he's done. In March, the Giants went out and signed former Patriots left tackle Nate Solder to a reported four-year, $62 million deal, making him the highest paid lineman in the league. Solder is the centerpiece of a major overhaul up front. The Giants also drafted guard Will Hernandez out of UTEP in the second round (34th overall) and signed guard Patrick Omameh to a reported three-year, $15 million deal. All three will start, while the Giants cut ties with three previous starters – right tackle Bobby Hart, center Weston Richburg, and guard/tackle Justin Pugh. Guard D.J. Fluker, a former first-round pick, also moved on after a one-year stint in New York.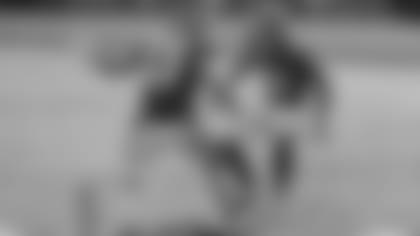 Toughest matchup: Odell Beckham and Sterling Shepard vs. Falcons secondary. As much as Falcons fans would like to forget the last time their beloved Dirty Birds saw Odell Beckham on the playing field, it's tough to forget: the Giants wideout scorched the Falcons secondary with a seven-catch, 146-yard effort that included a 67-yard catch-and-run for a touchdown. The Falcons held on for a 24-20 win that day but had few answers for Beckham. After beginning his career with three straight 1,300-plus yards in receiving, Beckham only played in four games last season because of injuries. Look for him to bounce back in 2018. The good news for Atlanta is that its defense has improved quite a bit since that 2015 matchup at MetLife Stadium. But also different is the fact that the Falcons secondary will have to contend with Sterling Shepard this time around. Shephard was one of the few bright spots for the Giants who were decimated by injuries in 2017. Shephard, who made 59 receptions for 731 yards and two touchdowns in 11 games (he missed five games due to injuries), ranked second in the NFL in contested catches at 63.6 percent. Only Stefon Diggs of the Vikings ranked higher at 64 percent.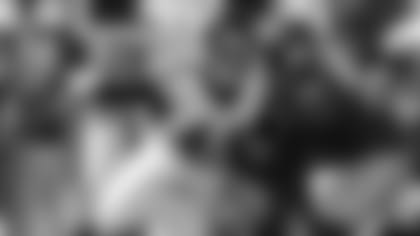 Most favorable matchup: The Falcons' edge rushers vs. the Giants tackles. Yes, the Giants spent a lot of money (and draft picks) rebuilding their offensive line during the offseason. Adding a legitimate backfield threat and having a formidable running game should keep defenses more honest, too (vs. pinning their ears back and coming after Eli Manning). Oh, and having healthy receivers again should do wonders for Manning and that offense. But let's be honest here. The Giants have made a ton of changes to that offense as well as guys coming back from injuries. How and when will it all come together? We should have a pretty good idea come Week 7, but right now it's anyone's guess. That's why I have to give the Falcons' pass rushers – namely Vic Beasley, Takkarist McKinely, Brooks Reed and Jack Crawford – the edge here. The Giants were terrible in protecting Manning last season and until they prove they can do it consistently, it's remains a big question mark. And I'm expecting a bounce-back year for Beasley (who is back at defensive end full time) and for McKinley to pick right up where he left off during his rookie campaign.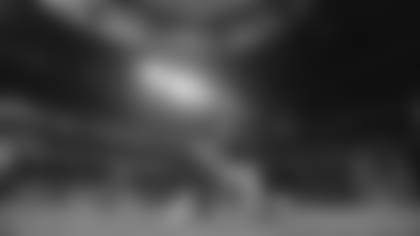 Unsung storyline: This has been an up-and-down (and evenly matched) series between these two teams. After beating the Giants three straight years from 2002 to 2004, the Falcons have dropped two of their last seven to the Giants, including a 24-2 loss in the wild-card round of the playoffs on Jan. 8, 2012, at MetLife Stadium. The glass half-full outlook? Well, the Falcons' last two wins have come in the last three meetings. This year's showdown comes at a critical juncture. The Week 7 tilt will be televised on "Monday Night Football" at Mercedes-Benz Stadium – the Falcons' only Monday night game in 2017 – and it's at the midway point of the season. Also, a win here at home heading into the bye week will be crucial as the Falcons play three of their next four are on the road – at Washington on Nov. 4, at Cleveland on Nov. 11, at home vs. Dallas on Nov. 18 and at New Orleans on Nov. 22 (Thanksgiving Day).
And one more thing: There's no question that the Falcons will be tested early on in the season, not to mention the prime-time opener on the road in Philly against the defending Super Bowl champs. While three of Atlanta's next four games after Philly are at home, three of them will be against playoff teams from a year ago – the Panthers, Saints and Steelers. Oh, and don't overlook that Week 4 home game against the Bengals on Sept. 30. That's a brutal five-game stretch, and we'll find out a lot about this team by the time October rolls around and face the Giants heading into their bye week. But I'm not so certain that the last six or seven games of the season won't be just as difficult. Atlanta will play all three of its division foes again (all on the road), home games against the Cowboys and Ravens and then back-to-back games against the Packers and Cardinals. Oh, did I mention that the Green Bay game is on the road game at Lambeau Field on Dec. 9 (see below)? Pack your mittens and buckle up. This is going to be a wild year.