Editor's note: This is the seventh of 13 scouting reports on the Falcons' 2018 opponents.
Atlanta's 2018 schedule is comprised of four NFC East and four AFC North opponents, games against the Green Bay Packers and Arizona Cardinals as well as their six games against their three division rivals.
The Falcons (0-1) will square off against the first NFC South rival Sunday when the host the Carolina Panthers (1-0) at Mercedes-Benz Stadium. A 1 p.m. ET kickoff is scheduled.
Weeks 2 and 16 – Carolina Panthers
Week 11 vs. Dallas Cowboys
Week 13 vs. Baltimore Ravens
Week 14 at Green Bay Packers
Week 15 vs. Arizona Cardinals
Weeks 3 and 12 – New Orleans Saints
Weeks 6 and 17 – Tampa Bay Buccaneers
Next up: Carolina Panthers (1-0)
2017 regular-season record: 11-5
All-time series record vs. Falcons: Falcons lead the series, 28-18 (all regular season).
Last meeting: Falcons won 22-10 on Dec. 31, 2017, in Atlanta.
When they play in 2018: The Falcons host the Panthers in Atlanta on Sunday, Sept. 16 (Mercedes-Benz Stadium), and then play in Charlotte, N.C. (Bank of America Stadium), on Dec. 23.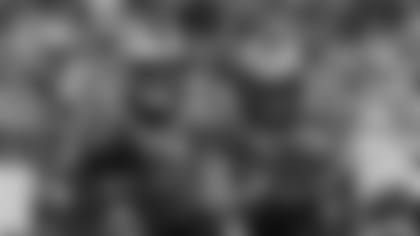 Notable draft pick: Wide receiver D.J. Moore. He only played 17 snaps (25 percent) against the Cowboys in Week 1 and was not targeted once in the passing game, but Moore could end up being a difference-maker in the Panthers' passing game this season. Carolina used its first-round pick on the Big Ten's 2017 receiver of the year from Maryland looking for another weapon to complement Devin Funchess and Torrey Smith. Moore isn't the biggest target – he's 6-foot, 210 pounds) but he's plays big and physical, often compared to DeAndre Hopkins and even former Panthers standout Steve Smith. Moore is quick and has a strong burst coming out of his cuts. It remains to be seen where he'll fit in with Carolina long term, but look for him to play both on the outside and in the slot.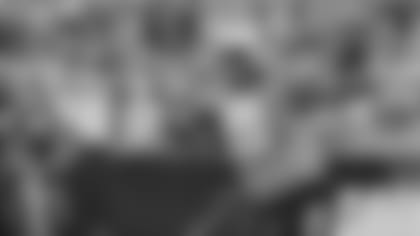 Best free-agent or offseason acquisition: Defensive tackle Dontari Poe. Falcons fans are certainly familiar with Poe, the team's marquee free-agent signing heading into the 2017 season. After playing on a one-year prove it deal in Atlanta, Poe tallied 2.5 sacks and 23 tackles before parlaying it into a reported three-year, $27-million deal with the Panthers. Like he did in Atlanta, Poe fits nicely into the Panthers' 4-3 scheme and rounds out a four-man rotation that includes Kawann Short, Vernon Butler, Kyle Love and Poe. Carolina's scheme is predicated on stopping the run and pressuring the quarterback up the middle – something Poe does well.
Toughest matchup: Running back Christian McCaffrey. Quarterback Cam Newton is the face of the Panthers franchise and, as always, will be a handful for the Falcons defense because of his size (6-foot-5, 245 pounds), speed and arm strength. But the one player who could give the Falcons fits, especially out in the flank, is McCaffrey. Against the Cowboys in Week 1, McCaffrey ran the ball 10 times for 50 yards and caught six passes for an additional 45 yards. More impressive who how many missed tackles he forced – nine for the game. McCaffrey and fellow running back C.J. Anderson combined for 143 rushing yards and a touchdown on just 30 rushes. Don't be surprised if the Panthers try to get the ball into the speedster's hands out on the edge against the Falcons, especially with Deion Jones out.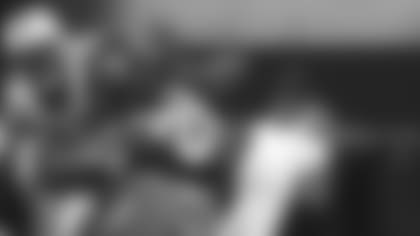 Most favorable matchup: Panthers receivers vs. Falcons secondary. Cam Newton completed 17 of 26 passes for 161 yards and no touchdowns last week against Dallas. Newton targeted the aforementioned McCaffrey, a running back, the most of any would-be receiver – nine times. Receiver Devin Funchess caught just three balls for 41 yards, the most of any Panthers receiver. Tight end Greg Olsen, who will miss the Falcons with a foot injury, caught two passes for 33 yards. Jarius Wright (three receptions for 23 yards), Torrey Smith (one catch for 15 yards) and tight end Ian Thomas (two catches for 4 yards) were the other Panthers involved in the passing game. The Falcons secondary – Desmond Trufant, Robert Alford, Brian Poole, Damontae Kazee and Ricardo Allen – should have the edge here in these matchups. With Daryl Williams, the starting right tackle, and Matt Kalil, their starting left tackle, both on injured reserve, Newton could be under duress – which bodes well for Atlanta's secondary should he take shots downfield.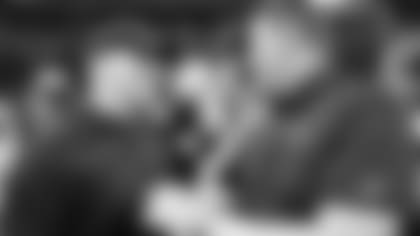 Unsung storyline: From 2012 to 2014, the Panthers had the Falcons' number, winning four of the six matchups. Since Dan Quinn took over in 2015, the series has completely flipped. After losing his first game against Carolina 38-0, Quinn's teams have gone on to win four of the next five games. The two teams split last season.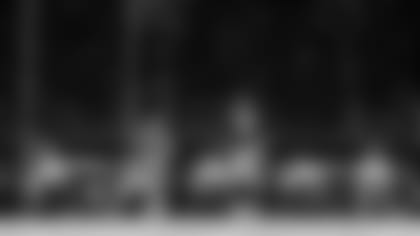 And one more thing: There's no question that the Falcons will be tested early on in the season. While three of Atlanta's next four games following the 18-12 loss in Philly are at home, three of them will be against playoff teams from a year ago – the Panthers, Saints and Steelers. Oh, and don't overlook that Week 4 home game against the Bengals on Sept. 30. That's a brutal five-game stretch, and we'll find out a lot about this team by the time October rolls around and face the Giants heading into their bye week. But I'm not so certain that the last six or seven games of the season won't be just as difficult. Atlanta will play all three of its division foes again (all on the road), home games against the Cowboys and Ravens and then back-to-back games against the Packers and Cardinals. Oh, did I mention that the Green Bay game is on the road game at Lambeau Field on Dec. 9? Pack your mittens and buckle up. This is going to be a wild year.