The Atlanta Falcons are conducting a thorough search to find their next general manager.
Team president and CEO Rich McKay is primarily overseeing the search and will consult trusted advisors before he and Falcons owner Arthur Blank reach a decision. It's unclear exactly how long this process will take, but there are already some candidates who have been linked to the Falcons.
As Atlanta continues to go about its search, we'll compile some of the more notable facts and information about each candidate reportedly in the running for the Falcons' opening.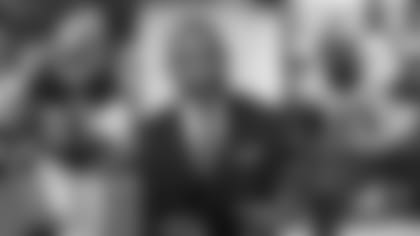 Louis Riddick
Current title: "Monday Night Football" analyst for ESPN
Riddick's current role at ESPN doesn't reveal his extensive background as both a player and front office executive in the NFL. Riddick played seven seasons as a safety, including two stints with the Falcons in 1992 and 1996. His career in NFL front offices began in 2001, when he joined Washington as a pro scout. He was later promoted to director of pro personnel with the organization (2005-07). Riddick then joined the Philadelphia Eagles as a scout in 2008 and was named assistant director of pro personnel in 2009 He was then promoted to director of pro personnel (2010-13).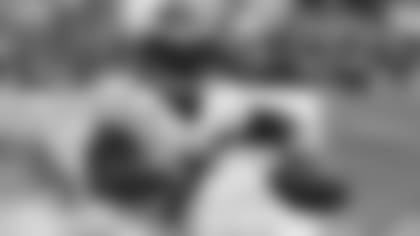 Notable players acquired during time with team
DB Carlos Rogers – via draft
QB Jason Campbell – via draft
WR Santana Moss – via trade
C Casey Rabach – via free agency
LB Rocky McIntosh – via draft
WR Antwaan Randle El – via free agency
DE Andre Carter – via free agency
RB T.J. Duckett – via trade
S LaRon Landry – via draft
LB London Fletcher – via free agency
CB Fred Smoot – via free agency
WR DeSean Jackson – via draft
CB Asante Samuel – via free agency
DE Chris Clemons – via free agency
WR Jeremy Maclin – via draft
RB LeSean McCoy – via draft
OT Jason Peters – via trade
QB Michael Vick – via free agency
DE Brandon Graham – via draft
DB Kurt Coleman – via draft
C Jason Kelce – via draft
DE Jason Babin – via free agency
DT Fletcher Cox – via draft
LB Mychal Kendricks – via draft
QB Nick Foles – via draft
OT Lane Johnson – via draft
TE Zach Ertz – via draft
Overall team success while in prominent role
Washington Football Team (2005-07)
Record: 24-24 (.500)
Best season: 2005 (10-6 record, lost divisional round)
Pro Bowlers: 8
Philadelphia Eagles (2009-12) – left before start of 2013 season
Record: 33-31 (.515)
Best season: 2009 (11-5 record, lost wild-card round)
Pro Bowlers: 16
Other notable information
During his three seasons with the Cleveland Browns as a player, Riddick worked with head coach Bill Belichick and defensive coordinator Nick Saban, two of the defining coaches in the NFL and college of the last two decades. Riddick has often drawn praise as an analyst with ESPN for his insights surrounding the NFL Draft and ability to thoroughly explain the inner workings of a front office. Riddick has previously drawn interest from teams for GM vacancies, interviewing with the San Francisco 49ers and New York Giants in 2017.
"Anyone who has watched me on set can see that I tell it like it is, without being disrespectful. I am not trying to protect my own interests or exercise some kind of agenda. I'm very appreciative of the platform that ESPN has given me over the last couple of years. It has been a situation where I have earned every single thing that has come my way since I walked through the doors in Bristol, having had nothing given to me and nothing guaranteed when I initially began as it related to my role or the amount of exposure I'd ultimately receive. That said, I have always been very interested in exploring certain opportunities as it related to a general manager position in the NFL should they arise and I did just that this past year. The interview experience with San Francisco back in January was fantastic, both from how much I enjoyed preparing for it to how much I enjoyed laying out my philosophy for the Niners hierarchy. Is being a GM still a goal? Absolutely. If the right situation comes up and there is interest, I will definitely explore it. But I must emphasize that it has to be something that works on many different levels, as I'm happy doing what I am doing at ESPN, and plan on trying to be the very best in the business." – Louis Riddick to Richard Deitsch of Sports Illustrated.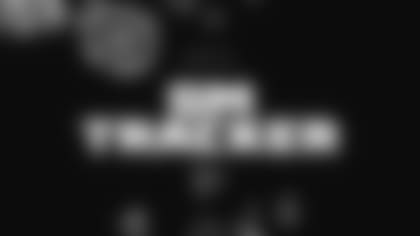 Get the latest updates!
Click below for a collection of names being reported as candidates for the Atlanta Falcons' open general manager position