The Atlanta Falcons are conducting a thorough search to find their next general manager.
Team president and CEO Rich McKay is primarily overseeing the search and will consult trusted advisors before he and Falcons owner Arthur Blank reach a decision. It's unclear exactly how long this process will take, but there are already some names who have been reportedly linked to the Falcons.
As Atlanta continues to go about its search, we'll compile some of the more notable facts and background information about each candidate reportedly in the running for the Falcons' opening.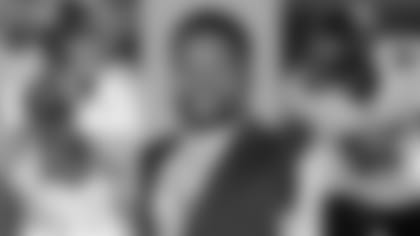 Champ Kelly
Current title: Chicago Bears assistant director of player personnel
Kelly joined the Chicago Bears in 2015 as the team's director of pro scouting. After two years in that role, he was named assistant director of player personnel, the role he currently occupies for the Bears. Prior to arriving in Chicago, Kelly spent eight seasons with the Denver Broncos – one as a regional college scout, two as the assistant coordinator of pro and college scouting and the final five as assistant director or player personnel.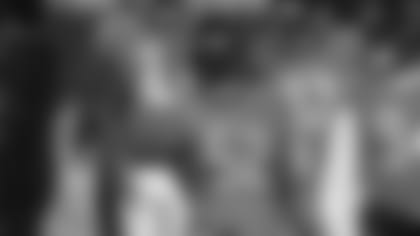 Notable players acquired during time with teams
LB Khalil Mack – via trade
LB Danny Trevathan – via free agency
DT Akeim Hicks – via free agency
OT Bobby Massie – via free agency
LB Roquan Smith – via draft
QB Mitchell Trubisky – via draft
WR Allen Robinson – via free agency
LB Robert Quinn – via free agency
QB Peyton Manning – via free agency
TE Jacob Tamme – via free agency
WR Wes Welker – via free agency
LB DeMarcus Ware – via free agency
CB Aqib Talib – via free agency
S T.J. Ward – via free agency
WR Emmanuel Sanders – via free agency
OG Louis Vasquez – via free agency
Overall team success while in prominent role
Record: 34-46 (.425)
Best season: 2018 (12-4 record, NFC North title, lost wild card game)
Pro Bowlers: 15
Record: 50-30 (.625)
Best season: 2013 (13-3 record, AFC West title, lost Super Bowl)
Pro Bowlers: 31
Peyton Manning named NFL MVP in 2013
Kelly seems primed to thrive in a football landscape growing ever more intertwined with analytics. Prior to going into football as a profession, Kelly worked with IBM from 2002-05 and earned a master's degree in business administration from the University of Kentucky. Kelly also has a background as a player. He played both wide receiver and defensive back at Kentucky from 1998-01 and then went on to become a standout defender with United Indoor Football.
"Scouts sometimes look at a player and say he's angry, he can't learn, he can't listen. I might sit in a room with him and have a whole different opinion because I feel I know his heart. Yes, he has anger problems, but they were caused by a generational curse, and he just needs someone to believe in him. Or this guy's a captain of his team, he checks all the boxes. I'm talking to him, and I come away saying this dude is selfish. He doesn't care about the team. He played all of you all." – Champ Kelly to Dan Pompei of The Athletic.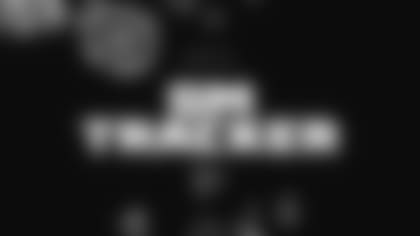 Get the latest updates!
Click below for a collection of names being reported as candidates for the Atlanta Falcons' open general manager position