FLOWERY BRANCH, Ga. -- When asked about Tom Brady on Wednesday, Arthur Smith said it's really simple: History will judge Brady as one of the best - if not the best - visionaries of situational football.
"You make mistakes, he's going to expose you. You make errors in substitution; he's going expose you," Smith said. "That's why, to me, it's one of the many reasons that makes Tom Brady who he is."
When asked about Brady on Thursday, defensive coordinator Dean Pees said the exact same thing.
"I don't care who you are," Pees said. "... If you're not where you're supposed to be, he's going to take advantage of it."
Whereas Smith has taken a more adjacent role in watching Brady's ascension, Pees had a front row seat.
Brady was drafted to the Patriots in 2000, and Pees joined Bill Belichick's defensive staff four years later in 2004. Pees was with New England until his contract ran out at the end of the 2009 season. For six years, Pees' defenses practiced against Brady. Every day was a new day for Pees to see Brady work. In the years that followed Pees' departure from New England, his defenses faced Brady seven times, even knocking the quarterback out of the playoffs in 2012 (with the Ravens) and 2019 (with the Titans).
Because of nearly 20 years of experience in Brady dissection, Pees has no hesitancy giving the quarterback the "GOAT" label.
"If he's not the greatest of all time," Pees said, "I don't know who is."
Pees said when it comes to stopping Brady, or confusing him, that it's better to assume he knows exactly what's coming. The long-time defensive coordinator thought that of Peyton Manning, too.
"I'm just going to assume they're going to see it," Pees said of trying scheme up anything against Brady or Manning. "They're going to know. It's better to assume they know what we're doing than to assume that they don't."
Sure, there are disguises Pees could draw up to attempt to confound Brady, but it's more realistic to know it's not a disguise at all when it comes to him. It's just a stick-on mustache against the eyes of someone who's seen just about every disguise in the book. Pees said that this "absolutely" puts pressure on the defense to be in precisely the correct spot when the ball is snapped.
And when it comes to what not to do against Brady, Pees has a list.
Pees recalled a safety he had a few years back who tried to fool Brady. Essentially, Brady saw what the safety was trying to do leaning one way to give him a look. It didn't work out for said safety. Brady connected with a receiver on a seam route for a 40-yard gain.
No. 2: Don't play in one coverage
You have to mix coverage with Brady. You just have to. When it comes to Pees' philosophy, you won't see the Falcons sitting in the same coverage play in and play out. Brady will burn you if you do that.
No. 3: Don't give up the deep ball
This was the final note Pees made. You have to make Brady work, and a 50-yard touchdown? Well, "it's just too easy" for him. The defense wants to - obviously - get stops in the red zone and get off the field on third down, but...
"The biggest thing is don't give up easy plays, whether it's run or pass," Pees concluded.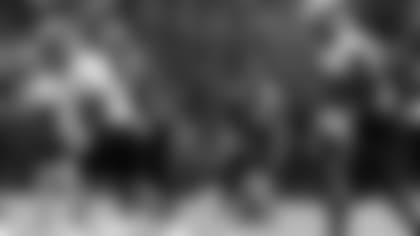 + Jalen Mayfield continues to take the primary snaps at left guard. Drew Dalman was getting in on the rotation on Wednesday, and the Falcons did add two veteran guards to the practice squad this week. But it looks like Smith isn't ready to - as he put it - "jerk the wheel" when it comes to making a change at left guard. Smith said he wants to make sure he gives players a chance to correct their mistakes. As of now, it feels as though that's exactly what he's giving Mayfield the time to do. Falcons Final Whistle | A Postgame Podcast
Break down the hottest topics surrounding the Atlanta Falcons and how they can impact the team's success with Falcons Insiders Scott Bair, Tori McElhaney and Terrin Waack. Like and subscribe to join us for the lively debate on Falcons Final Whistle.
Welcome to Falcons Final Whistle – an Atlanta Falcons football postgame podcast during the season that shifts gears in the offseason to answer a pressing question about the team's future each week through free agency, the NFL Draft and the offseason program.