Y'all don't like quirky preamables. Whether my responses were spokespeople for the masses or a vocal minority, got it.
Get right to the questions.
Or, as Hal Harden from Gainesville so eloquently put it, "Talk Falcons football or stfu!"
There was also a good deal of "less preamble, more questions." In that case, I need more good questions. Submit them right here. And keep 'em coming. Sometimes there are only three questions because the volume between Bair Mails was low. Let's keep it up, and I'll push for more answers.
Thanks to everyone who reads these Bair Mails, from the die-hards to the casual onlookers to the fresh faces. Appreciate each and every one of you.
Now let's get to Wednesday's mid-minicamp Bair Mail:
Haven't heard much about Casey Hayward lately. How has he looked during the offseason program?
Bair: Casey Hayward was my favorite veteran signing, hands down. He has been as productive as any cornerback, with excellent numbers and steady play this Falcons defense needs. He's a real presence in the secondary and rarely makes mistakes. He has proven that during stints with the Packers, Chargers and Raiders to this point. The Falcons getting him was a coup, and I think he still has it in his early 30s.
I can tell you that A.J. Terrell is excited to play opposite him, and that's a good sign.
Hayward has looked solid, from what I've seen, during open portions of practice. Someone at his experience level is focused on learning the scheme and getting ready for training camp and the season. He's doing all those things. He'll be ready come July, and will be a valuable asset to the secondary and the defense as a whole.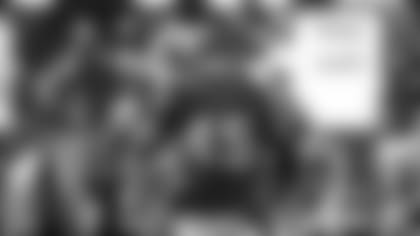 Will Smith from Summerville, Ga.
My question: Deion Jones. Has he played his last snap as a Falcon? And your reasoning? Thanks.
Bair: It's up in the air right now. I know you asked a yes or no question and that wasn't a yes or a no, but it's complicated. He's not healthy right now, so getting him back ready to play is the first step. His contract is also a factor in how the Falcons view him, as present and (moreso) future cap relief.
And, is there a market for Deion Jones? What could they get in return? All those things factor into what happens with Jones. If he stays, the Falcons have an athletic interior linebacker ready to play every snap. There are benefits to moving him as well. It's all about what's more valuable among the options presented.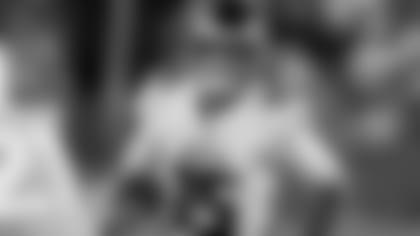 Winston B from Chicago, Ill.
I've seen a few things written about Feleipe Franks playing other positions. How is he doing at tight end?
Bair: Feleipe talked about this last week, that he hasn't regularly played another position outside quarterback since he was a safety in middle school. Sure, he has worked at tight end and on special teams before this offseason, but he's doing a good amount of tight end work right now. And while I'm sure position coach Justin Peele would see mistakes the common person wouldn't, Franks has shown flashes in workouts open to the media.
He's a big, athletic dude trying really hard to be a versatile and valued piece of this offseason. Who knows if it will help in games. With two mobile quarterbacks on the roster, he isn't really a change of pace under center anymore. He could be an asset moving around the formation, however, if he continues to improve at tight end while still helping as a third quarterback. The Falcons currently have two passers, but a third seems essential during training camp.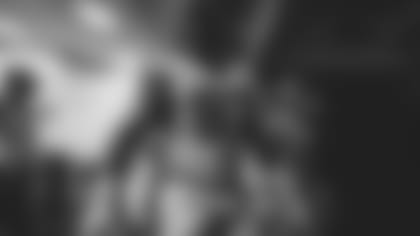 Nicholas Dagsher from Sacramento, Calif.
It seems like there's a strong narrative that can be made around the Drake London and Grady Jarrett interviews. They both came out this week saying that this team has a strong bond already, Grady even said he thinks it's the strongest bond of any team he's been on! (He went to the Super Bowl, and was part of the, "Brotherhood", here. That's a big statement!) I'm curious your thoughts on them saying this; is it as evident to you guys while watching them, as it is to them?
Bair: The old chip-on-your-shoulder mentality has come up a lot this offseason, and the point has real merit when considering this roster's construction. There are a bunch of guys here on one-year, prove-it deals. The draft class is full of guys who thrive on proving people wrong. And even the incumbent veterans want to show the Falcons are better than prognosticators think.
That's a bonding agent for sure. It has been clear, to answer the question directly, that these guys do like each other and are trying to come together and play better than the sum of their parts. They're hanging out a good deal during the offseason program. It's a helpful environment, not a finger pointing one, at this stage. Will that continue if times go bad? Only time will tell on that front, it's a good thing to build chemistry now. That's part of what the offseason program is for.
Tish Flemming from Atlanta
Do you think we will ever see a female kicker in the NFL? Would be cool to see a female kicker learn behind Koo.
Bair: I don't think the Falcons would look away from anyone who could help them win. There are a few roadblocks, however, to employing developmental prospects at the kicker position. They don't carry an extra kicker, even on the practice squad, on a regular basis. Roster spots are too valuable at other positions. Elliott Fry was often signed to the practice squad before games in case Younghoe Koo got hurt or sick, but even that practice died down. They have one of the best kickers on this planet on a five-year deal, so they're good there. The Falcons are just set at that spot.
Call for questions
We have another Bair Mail set for Friday. Submit your questions right here for inclusion in that edition. Interested in Falcons tickets?
Join us in 2022 for our biggest season yet! Find the best seats to watch the 2022 draft picks and your Dirty Birds in action!