This Sunday the Falcons have a chance to put themselves in a position they haven't seen in a few years, and not many thought possible coming into this season. Having a record above 0.500 and being firmly in the playoff conversation. Right now, the Falcons sit one spot out of a wild card position in the NFC, and a win over the Panthers could well propel them into one of those spots. Now it is way too early in the season to be getting ahead of ourselves in the playoff conversation, but it's always a fun conversation to have nonetheless.
The Falcons have looked like a whole new ball club since ironing out some kinks in the first couple weeks of the season. Winners of three of the last four games, they have been able to protect Matt Ryan and consistently convert third-and-short situations. Things that seemed far-fetched early on in the season. There is still a lot of room for improvement, but these are not insignificant wins for a football team's morale.
The Panthers on the other hand come into Sunday with a lot of uncertainty. After winning their first three games they have now dropped four straight. They will be without star running back Christian McCaffrey again on Sunday, and are dealing with quarterback woes after starter Sam Darnold was benched in favor of Phillip Walker mid-game after he struggled to convert against the Giants. Throw in the fact that the Panthers have given up 24 sacks this season and this might just be a coming out party for the Falcons defensive line.
The Falcons are 9-2 in the last 11 games against the Panthers, and have guys like Kyle Pitts, Calvin Ridley, Cordarrelle Patterson, and of course Matt Ryan, playing some of their best ball right now. All that being said, this is a divisional game, which always seems to bring a different atmosphere, so don't count these Panthers out. They recently signed Stephon Gilmore, who is on track to make his Panthers debut this Sunday and will assuredly make things difficult for the likes of Ridley.
With all that to digest let's take a look at who the experts have picked to win on Sunday.
*Picks made as of Oct. 28
Table inside Article

| Author | Outlet | Pick | 2021 Record |
| --- | --- | --- |
| Jarrett Bell | USA Today | Falcons | 5-1 |
| Matt Bowen | ESPN | Falcons | 3-3 |
| Gregg Rosenthal | NFL.com | Falcons | 4-2 |
| Gary Davenport | Bleacher Report | Falcons | 2-4 |
| Brad Gagnon | Bleacher Report | Panthers | 4-2 |
| Vinnie Iyer | Sporting News | Falcons | 4-2 |
| Rob Ninkovich | ESPN | Falcons | 3-3 |
| Jason La Confora | CBS Sports | Falcons | 4-2 |
| Pete Prisco | CBS Sports | Falcons | 4-2 |
| Lorenzo Reyes | USA Today | Falcons | 4-2 |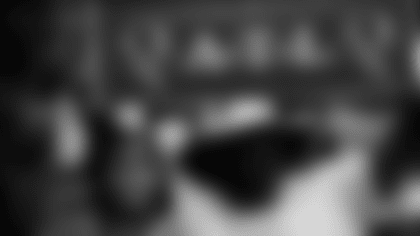 Cheer on the Falcons while supporting a group or special cause! Check out our unique ticket packages for every game during the 2021 Falcons season.