The Falcons have the No. 8 overall pick in the 2022 NFL Draft. Including said pick, they have five picks in the top-100 picks of the draft, too. Meanwhile, they have a lot of needs. And yes, I do put an emphasis on "a lot."
Go up and down this 2022 roster and you will find holes that need to be patched. Free agency will help, and it already has within certain position groups, but free agency is only a bandaid right now for the Falcons. They need young talent to build on, and build around. That's where the draft - and its many narratives and speculations - comes in.
With two weeks separating us from the start of the draft, let's rank the top five positional needs of this 2022 Falcons roster. (And this is, of course, my own opinion on the matter. We can all choose to agree or disagree as we see fit).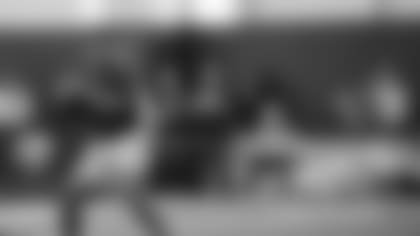 5. Quarterback
This will probably be a hot take, but I don't care...
Yes, the Falcons have a need at quarterback. However, I do not believe that it is as pressing a need in 2022 as many believe. I am not in the camp of people who think the Falcons should draft a quarterback this year. I know the Falcons have three reported visits lined up with draftable quarterbacks this week, but I am still not sold on the projected success of this quarterback class overall.
I hope they prove me wrong. I do. However, I am just not ready to take one of these guys at No. 8.
With the way we have seen blockbuster trades happen in recent years at the quarterback position, I am not writing off the possibility of the Falcons using their significant cap space in 2023 to go after someone who will make an impact on this offense immediately. With Bryce Young and CJ Stroud coming up in the next draft, too? I think the Falcons are actually in the position in 2022 where they can show a bit of patience. I believe they do have the time (and soon, the means) to find the absolute right fit to usher in the post-Matt Ryan era of the Falcons organization. I don't feel as if they've found it, yet.
4. Cornerback
Imagine AJ Terrell partnered with Sauce Gardner or Derek Stingley for the years to come. It's an intriguing image, no?
Imagine the Falcons having - potentially - two shutdown, first-round corners on the field at the same time. It'd be exciting to watch, no?
Because of the Hayward signing, this need isn't as high on the list as I originally had it a month ago, but it's not completely off the list because of these images it could bring forth by using the No. 8 pick on a cornerback to compliment Terrell.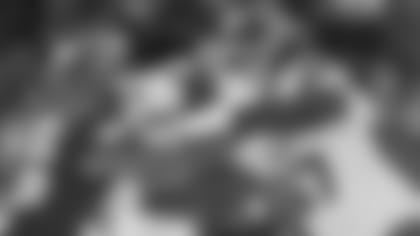 3. Offensive line (specifically tackle)
Outside of Jake Matthews (who just signed a three-year extension) and Chris Lindstrom (who has been very good for the Falcons since he was drafted), three spots on the offensive line could be up for grabs in 2021. The Falcons should want to bring in competition for Kaleb McGary, Jalen Mayfield and Matt Hennessy. And I - for one - think they should.
With three really solid offensive tackles in this draft I could absolutely see the Falcons making a practical pick, not a flashy one, at No. 8. It's why I went that route in this week's Mock Draft. I am not sold on Evan Neal being there at No. 8, nor perhaps Ikem Ekwonu, who I really liked watching at the NFL Combine last month. But Charles Cross? He could be there, and I like the idea of the Falcons going after him.
And here's my reasoning: I think McGary's days in Atlanta are numbered. The Falcons could pick up his fifth-year option, but I don't have a good read on if they actually want to or not. That decision has to be made by May 2nd.
If they don't extend him, they have to start finding someone to take over very soon. Cross is young, but draft experts really believe he has a stellar upside as a tackle in this league. The Falcons are in a transition period, and I do think Cross could benefit from that period and be ready for the 2023 and 2024 seasons, specifically.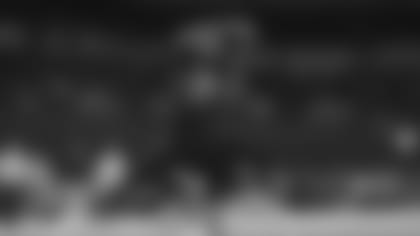 2. Wide receiver
I, truthfully, cannot remember a time when the Falcons didn't have a standout wideout, if not multiple standout wideouts, on the team. I grew up in the Roddy White era, followed by the Julio Jones years, then Calvin Ridley came along, too. All essentially overlapping one another so that the Falcons were never without a star receiver. Name after name that - to a certain extent - made Atlanta a prime spot for wide receiver talent.
This is nothing against the receivers the Falcons have on the roster currently, but no one carries the same weight these names do as a wide receiver. Sure, the Falcons still have very talented pass catchers. Obviously, Kyle Pitts and Cordarrelle Patterson come to mind. However, they do not fall into the category of traditional wide receivers of which the Falcons need.
That brings us to this year's draft, in which I put the need for a receiver pretty high. Am I saying the Falcons should take a receiver at No. 8? No, not necessarily. With two picks in the second, two in the third and a relatively deep receiver class, I think taking a receiver at either of those points could work best. If the Falcons take a receiver in this year's draft I tend to think it matters less if they do but more when they will, because in my mind, they have to.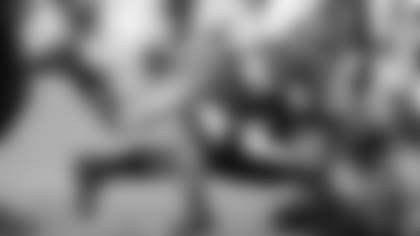 1. Edge rusher
This should be absolutely no surprise to anyone. The Falcons had one of the worst pass rush units in 2021, and this could be viewed in terms of a lack of production and lack of affecting the quarterback. Steve Wyche recently wrote an entire column breaking down the Falcons situation within this position group and how it affects the defensive unit as a whole. I recommend you read it.
Wyche's column brought up a thought in the forefront of my mind that I know I have written a few times this offseason, and will continue to believe in. I think the overall success of the Terry Fontenot/Arthur Smith era hinges on how they change the pass rush narrative in Atlanta. They have to hit on edge rushers in the draft. If they choose not to go that route, they have to be willing to pay for the best pass rusher money (and cap space) can buy in 2023. In my mind, the Falcons can't continue to be the butt of a lack of pass rush joke.
Sooner or later, something has to give and something has to change. I think the Falcons are posed to make that happen at some point in either this offseason or the next.
With this draft class having the depth it does at edge rusher, perhaps the Falcons will finally hit on someone who changes this defensive production for the better in years to come. One can hope at least. 2022 Season Tickets Now Available!
Our Longest & Most Flexible Ticket Payments
Instant Member Benefit Access
Best Available Seat Locations