Editor's Note: This is part of a series ranking the various position groups in the NFC South ahead of the 2020 season.
Although traditional thinking held that a defense should be built from the front to the back – from the defensive line to the secondary – there are some in and around football beginning to question that notion. With revolutionized passing offenses and teams seeking to spread the field more than ever, a lockdown secondary might be what's most important for a successful defense.
As offensive coordinators make the task of their quarterbacks easier with pre-snap motion or schemes designed to get the ball out quickly, it's become more important for defenses to be able to take away multiple receiving options. If a pass rush is going to affect a quarterback consistently, the secondary often has to give it time to do so.
Given the talent level of quarterbacks, receivers and pass-catching running backs in the NFC South, perhaps no position group will be as important to its team's success as the secondaries within the division.
Continuing our NFC South position group rankings, let's have a refresher on which factors we're looking at. The rankings will be based on five categories, and each team will be rated on a 1-4 scale – 1 being the best and 4 being the worst. The categories are as follows:
Best player: How good is the No. 1 option?
Drop-off factor: The drop in ability from the No. 1 option to No. 2.
Returning production: Are the top producers from 2019 back with the team in 2020?
Consistency: How long has the group been together?
Depth: How deep is the unit, top to bottom?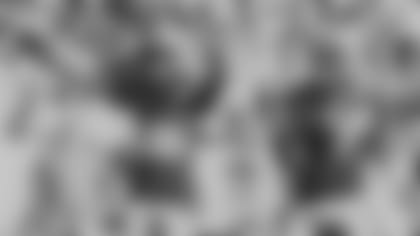 4. Carolina Panthers
Top player: Tre Boston
Best player: 4
Drop-off factor: 4
Returning production: 4
Consistency: 4
Depth: 4
The Carolina Panthers' secondary is very much a group in flux, and their score reflects that. Tre Boston had a very steady season in his first year back with the Panthers, but he was the clear and lone bright spot for the unit. At age 27, Boston finished the year with 68 tackles, 11 pass defenses and three interceptions; he was the 14th-best safety according to Pro Football Focus. The Panthers had a number of departures this offseason, including safety Eric Reid and cornerbacks James Bradberry and Ross Cockrell. This leaves Donte Jackson as the cornerback with the most experience in the organization. A former second-round pick, Jackson, 24, is entering a big season as it pertains to his future with the Panthers.
Possessing a ton of speed, Jackson has yet to develop into a consistent impact player. He finished with 40 tackles, eight pass defenses and three interceptions while starting 10 games in his second season, a slight step down from him performance as a rookie. Carolina drafted several players for its secondary, including safeties Jeremy Chinn and Kenny Robinson as well as cornerbacks Troy Pride Jr. and Stantley Thomas-Oliver. Chinn and Pride are the candidates most likely to earn starting jobs in training camp, and their performances in 2020 could go a long way in determining what the future of the Panthers' secondary looks like.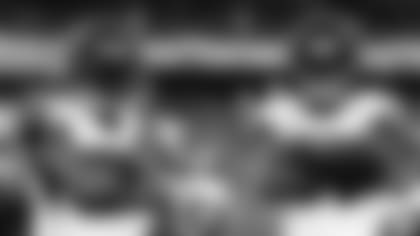 3. Atlanta Falcons
Top player: Ricardo Allen
Best player: 2
Drop-off factor: 3
Returning production: 3
Consistency: 2
Depth: 2
Ricardo Allen's leadership skills and versatility for Atlanta's defense gives him a bump over some other players in this division, and it proved vital for the Falcons down the stretch last season – as did the guidance of new defensive coordinator Raheem Morris. By moving Allen to strong safety midway through the 2019 season, the Falcons were able to slide Damontae Kazee back to the centerfielder role in which he thrives. Atlanta is incredibly deep at the safety position, and it should be more talented, overall, with the return of Keanu Neal to the lineup. When healthy, Neal has given no indication he's anything less than a good-to-great player, but his injury history can't be overlooked. That makes Atlanta's depth at safety all the more important, and likely played into the team's selection of Jaylinn Hawkins in the draft. Given the number of versatile safeties on the roster, it would not be surprising to see the Falcons get creative with the number of safeties and linebackers they have on the field.
The Falcons parted ways with veteran cornerback Desmond Trufant this offseason, but drafted his presumptive replacement by selecting A.J. Terrell in the first round. A standout at Clemson, Terrell has played in some of the biggest college games of the last few seasons and shouldn't be intimidated by stepping into a big role early. Kendall Sheffield is a player the Falcons' coaching staff seems to be very high on after he emerged as a corner capable of making plays during his rookie season. He has the skills to be a good nickel corner, but he could also compete with Isaiah Oliver for a role outside. Oliver improved in his second season with the Falcons, but he had an up-and-down season in his first year as a starter. Bringing back Blidi Wreh-Wilson was an important move from a depth standpoint for Atlanta, but it wouldn't be surprising to see the Falcons add one more veteran to the mix.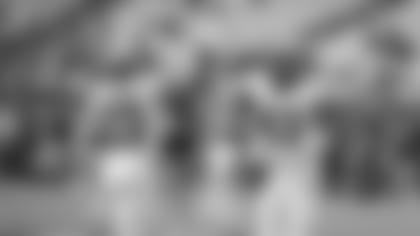 T-1. New Orleans Saints
Top player: Malcolm Jenkins
Best player: 1
Drop-off factor: 1
Returning production: 1
Consistency: 3
Depth: 3
The Saints brought back an old friend this offseason, signing veteran safety Malcolm Jenkins. The two-time Super Bowl champion brings some quality leadership to a group that has stagnated a bit in recent seasons, and he's still playing at a high level. At age 32, Jenkins recorded 81 tackles, eight pass defenses, six tackles for a loss, four forced fumbles and 2.5 sacks. Alongside Jenkins will be Marcus Williams, who is one of the more underrated safeties in the league. Perhaps more known for his gaffes in big games, Williams has recorded 23 pass defenses and 10 interceptions while becoming a very good centerfielder for New Orleans.
Cornerback Eli Apple is now in Carolina, but the Saints added longtime Rams and Giants corner Janoris Jenkins late last season, and he is the likely candidate to take over as a starting corner. Opposite of Jenkins will be Marshon Lattimore, who has yet to replicate his outstanding rookie season but plays with the confidence of a true No. 1 corner. Lattimore led the team with 14 pass defenses in 2019 while matching up against some of the NFL's best wideouts. Chauncey Gardner-Johnson is a true wildcard for the Saints' secondary. Entering his second year, Gardner-Johnson possesses the versatility to play both safety and nickel corner, and he made a bunch of impressive plays as a rookie. The depth in New Orleans leaves something to be desired with Patrick Robinson and P.J. Williams underperforming, but this is still a talented group, overall.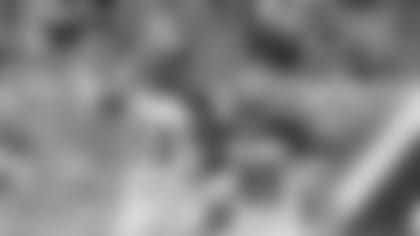 T-1. Tampa Bay Buccaneers
Top player: Carlton Davis
Best player: 3
Drop-off factor: 2
Returning production: 2
Consistency: 1
Depth: 1
Tampa Bay's secondary is the most interesting of the division. Filled with promising young players, the back end of the Buccaneers' defense really gelled as the 2019 season wore on. Third-year cornerback Carlton Davis might just be the best breakout candidate in the division and could become a legitimate star during the course of the upcoming season. He finished second among all defenders with 19 pass defenses last season, and quarterbacks completed fewer than 50 percent of their passes when targeting Davis. Tampa Bay is also young at the other corner spots, but Jamel Dean finished tied for fourth in the NFL with 17 pass defenses as a rookie and Sean Murphy-Buntin locked down the nickel role in his first year.
The Buccaneers have been utilizing a musical-chairs approach at safety, and that is largely due to their investment in the position in recent drafts. Jordan Whitehead, who the team selected in 2018, has started 25 games at free safety the last two years and hasn't provided any reason to be replaced. Strong safety, however, featured a rotation between Mike Edwards and Andrew Adams, but it was Adams, whom the Buccaneers have signed as a free agent in each of the past two seasons who got the most starts. Rookie safety Antoine Winfield Jr. might have the inside track to the starting free safety job out of camp, and he is a fascinating player to watch.