Editor's Note: This is part of a series ranking the various position groups in the NFC South ahead of the 2020 season.
The NFC South will have two key newcomers at the tight end position in 2020. With Austin Hooper set to depart in free agency, the Atlanta Falcons traded with the Baltimore Ravens for tight end Hayden Hurst, a former first-round pick. The Tampa Bay Buccaneers also made a big splash by trading for Rob Gronkowski, who came out of retirement with the expressed interest of reuniting with Tom Brady.
The New Orleans Saints have Jared Cook, the top returning tight end in the division in terms of production from last season, who had the second-most receiving yards on the team. Greg Olsen is no longer with the Carolina Panthers, and Ian Thomas is expected to step into his role as the starting tight end.
As one of the most versatile positions in the NFL, tight ends can have an impact in many different ways on the game. While some players at the position earn notoriety because of their skills as a receiver others are vitally important to their team's success because of their blocking ability. The very best can do both, and this division is filled with a diverse mix.
Continuing our NFC South position group rankings, let's have a refresher on which factors we're looking at. The rankings will be based on five categories, and each team will be rated on a 1-4 scale – 1 being the best and 4 being the worst. The categories are as follows:
Best player: How good is the No. 1 option?
Drop-off factor: The drop in ability from the No. 1 option to No. 2.
Returning production: Are the top producers from 2019 back with the team in 2020?
Consistency: How long has the group been together?
Depth: How deep is the unit, top to bottom?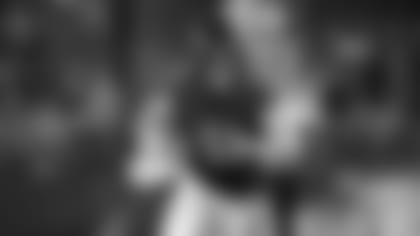 Top player: Hayden Hurst
Best player: 3
Drop-off factor: 3
Returning production: 4
Consistency: 4
Depth: 4
This ranking is the one that has the greatest chance to be proven wrong during the course of the 2020 season, and there are two reasons for that. First, it fails to take into account offensive coordinator Dirk Koetter, whose offenses have often gotten a lot of production out of the tight end position. Second, it fails to take into account quarterback Matt Ryan, who has a lot of comfort in targeting tight ends throughout his career.
"I think a lot of that has to do, not with working with me, but with working with Matt Ryan," Koetter joked when asked about getting the most from tight ends. "Matt Ryan is the guy who finds that tight end a lot, and that goes back to the Tony Gonzalez days."
Hayden Hurst is a player who offers similar athletic ability to what the Falcons had in Hooper, but a person would have to look past the stats in order to see it. In Baltimore's run-heavy offense, Hurst was the third tight end option but still managed to catch 30 passes for 349 yards and two touchdowns last season. As a more central part of the offense, Hurst, who has already begun working with Ryan this offseason, could enjoy a breakout year. Atlanta doesn't have much proven depth behind Hurst, but the player to watch is Jaeden Graham. Graham was active for all 16 games in 2019 after spending his first year on the practice squad; he came one strong during the second half of the season, catching seven passes for 117 yards and a touchdown after the bye week.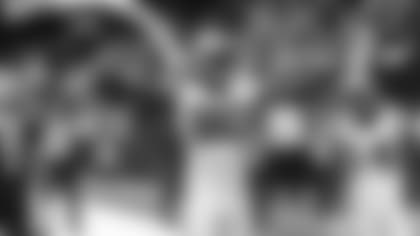 Top player: Ian Thomas
Best player: 4
Drop-off factor: 4
Returning production: 3
Consistency: 3
Depth: 3
A lot about the Panthers offense is unknown at this point. We know about Christian McCaffrey, D.J. Moore and Curtis Samuel, yes, but Carolina has a new offensive-minded head coach in Matt Rhule, a new offensive coordinator in Joe Brady, who is fresh off of a near-perfect season at LSU, and a new quarterback in Teddy Bridgewater. That makes it harder to predict which positions will be featured in the offense and which players Bridgewater will build a rapport with. Now that Greg Olsen has left the Panthers, Ian Thomas figures to fill the starting tight end role. How he'll be used is something we don't yet know, but he's got plenty of upside.
Coming out of Indiana, Thomas was considered a player who might take a year or two to develop but undoubtedly had the athleticism to play in the NFL. When Olsen missed time due to injury in 2018, Thomas showed what he could do as a rookie, starting six games and catching 36 passes for 333 yards and two touchdowns. He didn't have as productive a second season with Olsen back in the picture, but Thomas should have the first chance to prove what he can do. Like the Falcons, the Panthers don't have much proven depth behind Thomas. They added Seth DeValve this offseason, who gained 140 yards with the Jaguars last year, and a number of younger players to compete for backup roles.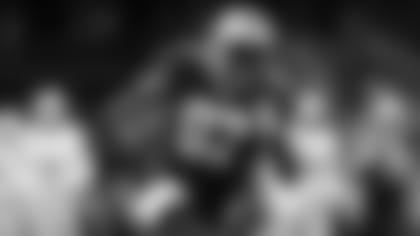 Top player: Jared Cook
Best player: 1
Drop-off factor: 2
Returning production: 1
Consistency: 2
Depth: 2
Jared Cook is the returning leader at tight end in the division, and he probably should still be considered that over Rob Gronkowski. The 33-year-old has been named to two-straight Pro Bowls and caught 43 passes for 705 yards and a career-high nine touchdowns in 2019, his first with the Saints. Like Matt Ryan, Drew Brees has often enjoyed throwing to his tight ends, and Cook has been a consistent producer throughout his 11-year career.
Behind Cook, Josh Hill is the primary backup. Hill had the best season of his seven-year career in 2019, catching 25 passes for 226 yards and three touchdowns. Interestingly, Hill actually started four more games that Cook did last season, which is largely due to his diversity and talents as a blocker. Hill fills a multitude of roles for the Saints, making him a very valuable rotational player. New Orleans doesn't utilize a very deep rotation at tight end, but the combination of Cooks and Hill is the second-best duo in this division.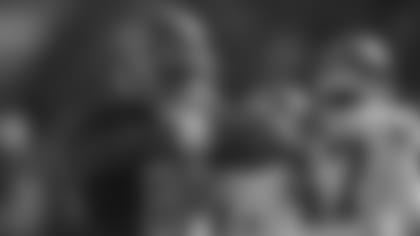 Top player: Rob Gronkowski
Best player: 2
Drop-off factor: 1
Returning production: 2
Consistency: 1
Depth: 1
There's an argument to be made that the Buccaneers should have top marks in every one of these categories. At this point, however, we just don't know what version of Rob Gronkowski Tampa Bay will be getting, and the Buccaneers don't have a single player who was as productive in 2019 as Cook was. Still, this group of tight ends is easily the best in the division. Even if Gronkowski looks more like the tuned-down version we last saw in 2018, when he caught 47 passes for 682 yards and a career-low three touchdowns, the former Patriots great should immediately become one of Tom Brady's go-to targets.
It remains to be seen if the Buccaneers decide to keep both O.J. Howard and Cameron Brate on the roster for 2020, but both players could be starting-caliber players for other teams in the NFL. Howard has never quite lived up to his potential but the athleticism is apparent, and he might benefit from Brady's propensity to target tight ends. Brate is another receiving threat from the tight end position, who gained 1,251 yards and caught 14 touchdowns in the 2016-2017 seasons. His production has dropped off a little bit since Howard arrived in Tampa Bay, but Brate still averages 11.1 yards per receptions throughout his career. Between these three tight ends and receivers Mike Evans and Chris Godwin, the Buccaneers have no shortage of receiving options for Brady.